CIA Democrat House Rep. Takes Lead Over GOP Challenger After 14,616 Votes Found On 'Memory Stick'
Chris Menahan
InformationLiberation
Nov. 05, 2020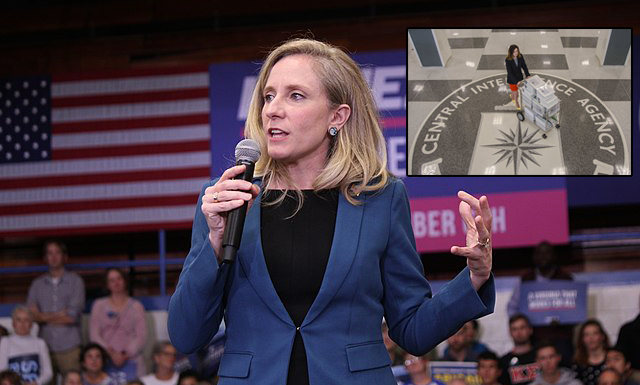 Democratic incumbent Abigail Spanberger, a "former" CIA operations officer, took the lead over her Republican challenger Nick Freitas in Virginia's 7th Congressional District by 5,134 votes on Wednesday and swiftly declared victory after "14,616 central absentee votes" were found on a "mislabeled memory stick."

"In CD7, Spanberger now leads by 5,134 votes after Henrico County posts 14,616 central absentee votes that were overlooked on Election night," The Virginia Public Access Project reported. "Officials overlooked the ballots, which were saved on a memory stick mislabeled as 'provisional ballots.'"




Freitas was ahead by 1,353 votes in VPAP's previous update.


Spanberger declared victory after the "memory stick" votes were found, even though the final vote tally had yet to be determined and the AP had not called the race.


"There will be no new blocks of votes tallied until Friday afternoon," VPAP reported.


"Donald Trump had won the 7th District by 28,000 votes in 2016, but Democratic challenger Joe Biden carried the district by less than a percentage point on Tuesday on his way to winning Virginia's electoral votes, according to unofficial returns reported by VPAP," The Richmond-Times Dispatch reported Wednesday night.

Freitas said Wednesday night that he is not conceding "until the canvass officially concludes on Friday."


Richard Anderson, Chairman of the Republican Party of Virginia, told The Larry O'Connor Show on Wednesday that he and Freitas have "deep concerns" that preliminary numbers out of Henrico County "appear to show more absentee votes cast than there were applicants for those absentee votes."


Follow InformationLiberation on Twitter, Facebook, Gab and Minds.