MSNBC's Rachel Maddow, Blue Check Journos Amplify Fake 'Rudy Giuliani Text Messages' to Millions
Chris Menahan
InformationLiberation
Oct. 22, 2020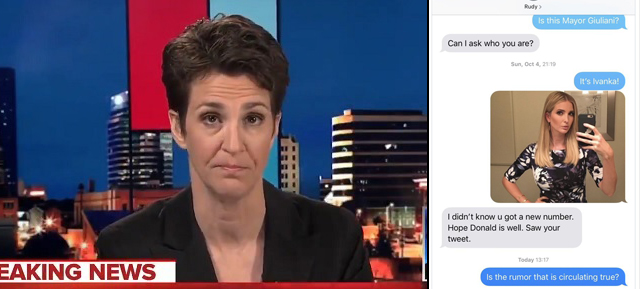 Blue Cheka journos on Twitter started Wednesday by falling for/amplifying a hoax from "Borat" smearing Rudy Giuliani and ended it by falling for/amplifying a second hoax smearing Rudy made up by some rando on Twitter.



Glenn Greenwald went off over it:



None of these propagandists will be censored, demonetized, throttled or anything for pushing these blatant hoaxes to their millions of followers.

Instead, they'll continue to get algorithmically favored by Google, YouTube and Twitter in the name of "fighting disinformation" while their truth-telling competitors are systematically silenced!

These people are criminals!


Follow InformationLiberation on Twitter, Facebook, Gab and Minds.