Ritzy NYC Shops Who Signed On To BLM Getting Looted By Folks Who Threaten to Scream 'Racism' If Stopped
Chris Menahan
InformationLiberation
Oct. 12, 2020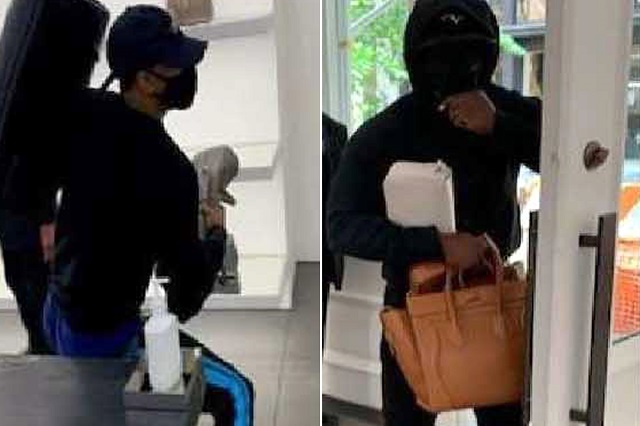 Luxury shops in Soho which threw their support behind the Black Lives Matter movement when it was trendy earlier this year are reportedly now getting looted for hundreds of thousands of dollars in merchandise by folks who threaten to accuse them of "racism" if they try and stop them.

The shops are afraid the racism accusations could ruin their brand so they're staying quiet about it but it looks like someone leaked their story to the New York Post to try and drum up some sympathy and perhaps some increased police patrols.

(The Post left out that nearly all of these stores virtue-signalled in favor of BLM a few months ago.)

From the New York Post, "Stealing Soho: Luxury retailers terrorized by shoplifting mobs":

Bands of shoplifters are terrorizing Soho's high-end boutiques, lifting hundreds of thousands of dollars worth of designer merchandise, and in some cases, threatening security guards to keep quiet -- or be labeled racist, The Post has learned.

The disturbing pattern began in late May during the riots that rocked the city in the wake of the George Floyd police custody death. High-end Celine was looted of $1.5 million in merchandise then, and the blatant thievery continues "every week" in ritzy stores such as Prada, Moncler, Dior and Balenciaga, one plugged-in local said.

"This is happening every week. Walk around Soho on Wooster Street and Greene Street, Mercer Street. … You have huge bouncers out there trying to deter hit-and-run activity," the source, a restaurateur, said.

[...] "If they [store personnel] stop them and say anything in the store before they've left the building then it often gets turned into a racial accusation," the source said.

"The brands ... tell their employees to walk away," the insider added. "They don't want to be the next Instagram video claiming they are a racist brand."

[...] A law enforcement source confirmed that "dozens of larcenies have occurred in recent months in high-end establishments in the neighborhood." The source said the victimized stores include Adidas, Fendi and Burberry.
Prada:



Dior:



Fendi:



Burberry:



Adidas:



Celine:



Here's video of Celine getting robbed of $1.5 million in merchandise.



That robbery actually happened back on May 31st -- just one day before Celine put out their statement in support of Black Lives Matter.

Evidently, it hasn't earned them any favors.


Follow InformationLiberation on Twitter, Facebook, Gab and Minds.