VIDEO: Protester 'Struck' by Car During Riots in Rochester
Chris Menahan
InformationLiberation
Sep. 09, 2020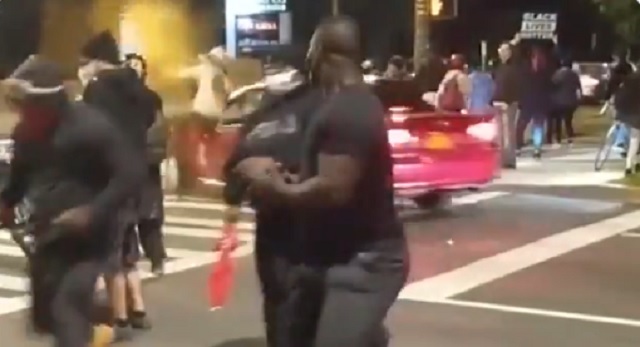 A "protester" blocking a street during the riots in Rochester, New York on Friday was seen getting "struck" by a car -- if you can even call it that.

The video shows he jumped on the car as it drove past spraying pepper-spray:


Frankly, the clip reminds me of those dashcam videos you see out of Russia with people faking getting hit as part of insurance scams.

Whereas in Russia such stunts entitle you to a monetary reward, here in America leftists stage such stunts just for social media points (if they're lucky, they can also cash in on GoFundMe).

Incidentally, The Daily Mail's 4-second clip didn't include the prior part where the "protesters" were seen peacefully smashing up a white car just in front of the red one, jumping on its hood, smashing it with various weapons and pelting it with various objects.

In fact, the guy with the white beanie who aggressively jumped on the hood of the white car looks to be the same man who jumped into the red one.


Just like The Daily Mail, the Rochester paper The Democrat & Chronicle also failed to show the video in context:


It's shocking people no longer trust the media these days!

Follow InformationLiberation on Twitter, Facebook and Gab.