WHEC Gets Around to Covering "Peaceful" Protesters' Attack On Their Reporter
Chris Menahan
InformationLiberation
Sep. 07, 2020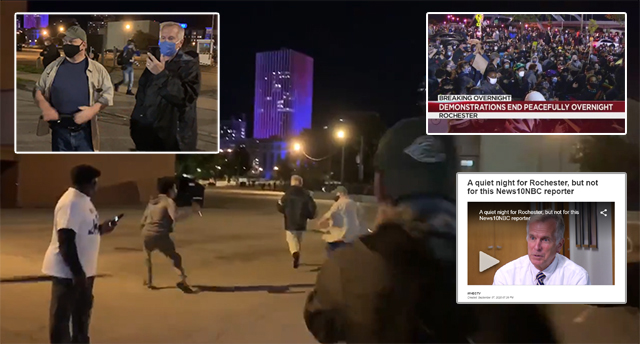 WHEC on Monday night responded to my report detailing how reporter Charles Molineaux and his security guard were attacked and chased by a knife-wielding Black Lives Matter mob during so-called "peaceful protests" on Sunday night in Rochester, New York.

As I reported early Monday morning, WHEC ignored the attack on Molineaux while telling their readers the protesters were "peaceful."

It appears it took around 24 hours before they finally covered it.



The pro-antifa reporter who filmed the attack deleted the video. (Did she fear doxing the perps?)


A second video released on Monday appears to show the knife-wielding assailant screamed, "Yo, I'm about to kill them, bro!"


From WHEC on Monday night, "A quiet night for Rochester, but not for this News10NBC reporter":

Not everyone agrees Sunday night's demonstration at the Public Safety Building was peaceful.

There have been posts on social media claiming there was violence and a knife-wielding mob who attacked a News10NBC reporter.

Many people at the protest Sunday night left with the same impression. Protestors, local leaders and police mostly believe it was peaceful and productive. Chanting and speeches were uninterrupted.
WATCH:



Molineaux said he was targeted by "protesters" for taking pictures of them with his phone.

A few people asked, "What are you doing? Are you doxxing people?"

"First I heard from anybody asking who we were, I said we were local TV news," Molineaux told WHEC. "I didn't say 'Channel 10' because some of the organizers of the protests have been angry at Channel 10 for some reason. I didn't want to go there right away. And I also wasn't wearing my Channel 10 insignia for that reason. So I said local TV news, then eventually did say 'Channel 10.'"

Molineaux said he and his security guard were swung at with a flag pole and had objects thrown at them.

His security guard discharged pepper spray in self-defense but Molineaux said he didn't see it.

Molineaux also said he didn't see the knife.

"There were so many people swinging at us and throwing things, and somebody was swinging a flag at us, but a knife?" Molineaux said. "First I saw of a knife was in an email this afternoon. No, we never saw a knife. I never saw a knife."

WHEC did not include any video of the attack in their report.

The video shows a man with a knife threatening to stab him and his security guard and only backing off when his guard turns around to defend him.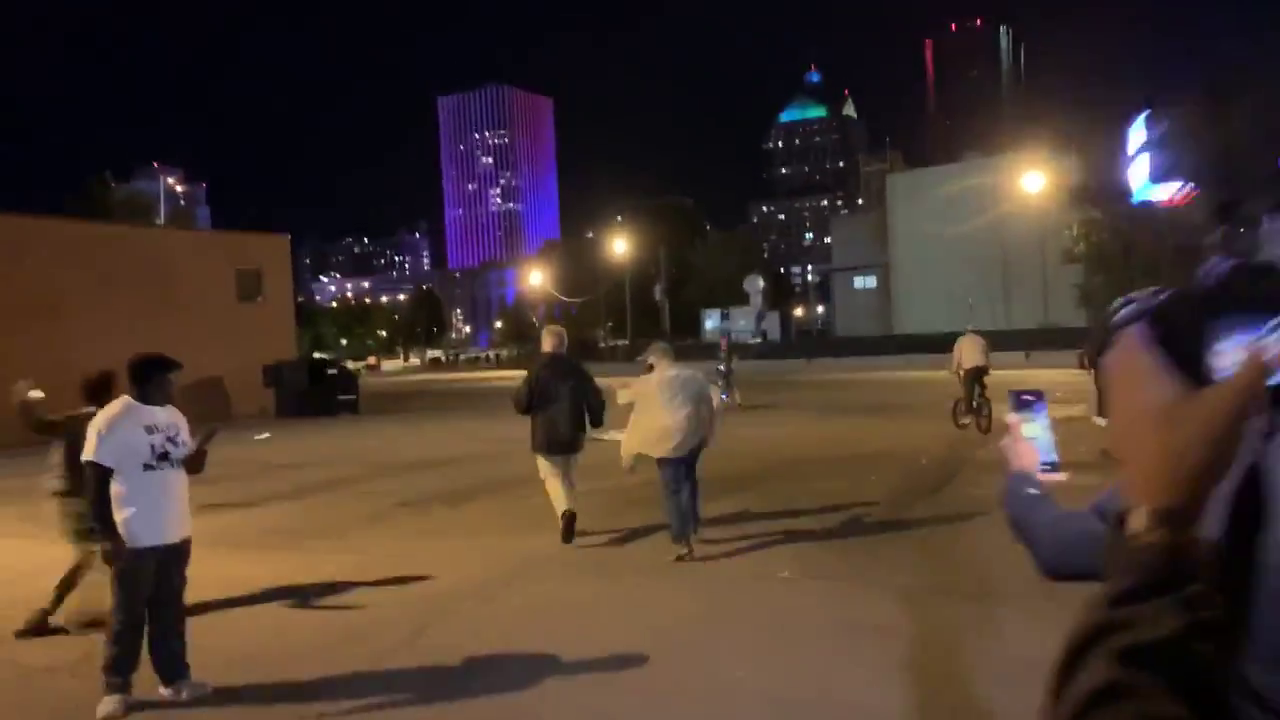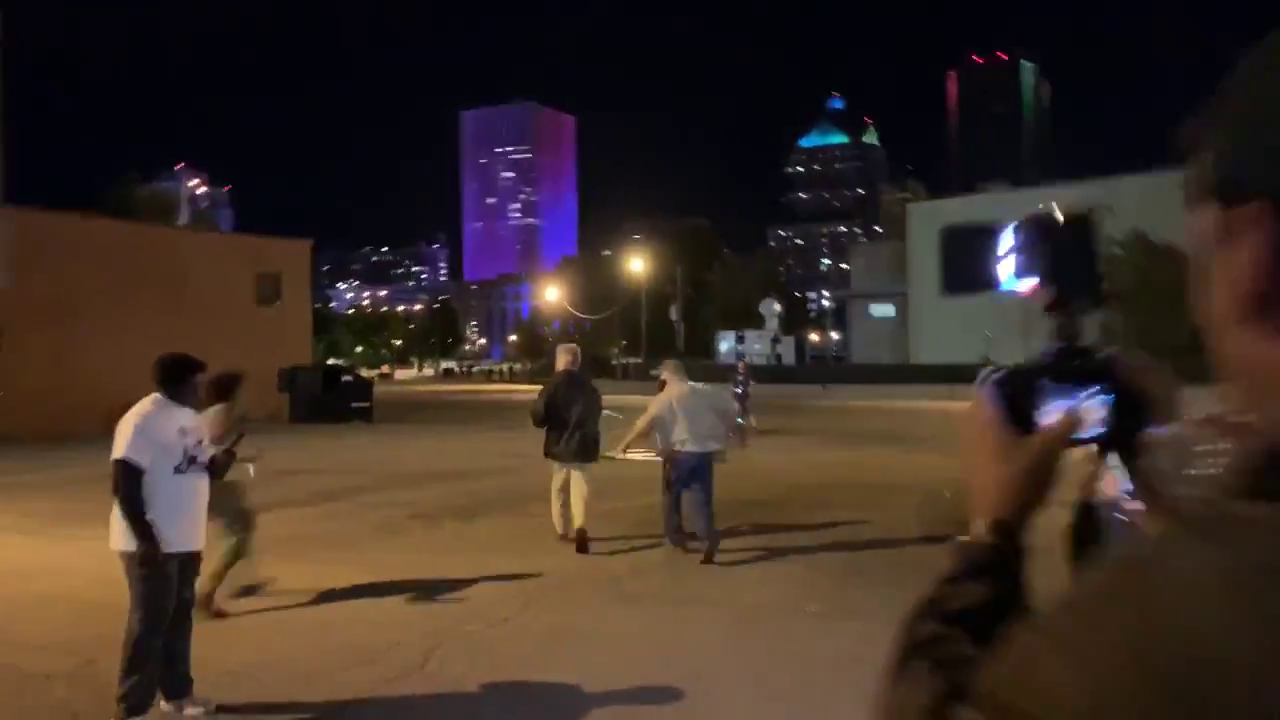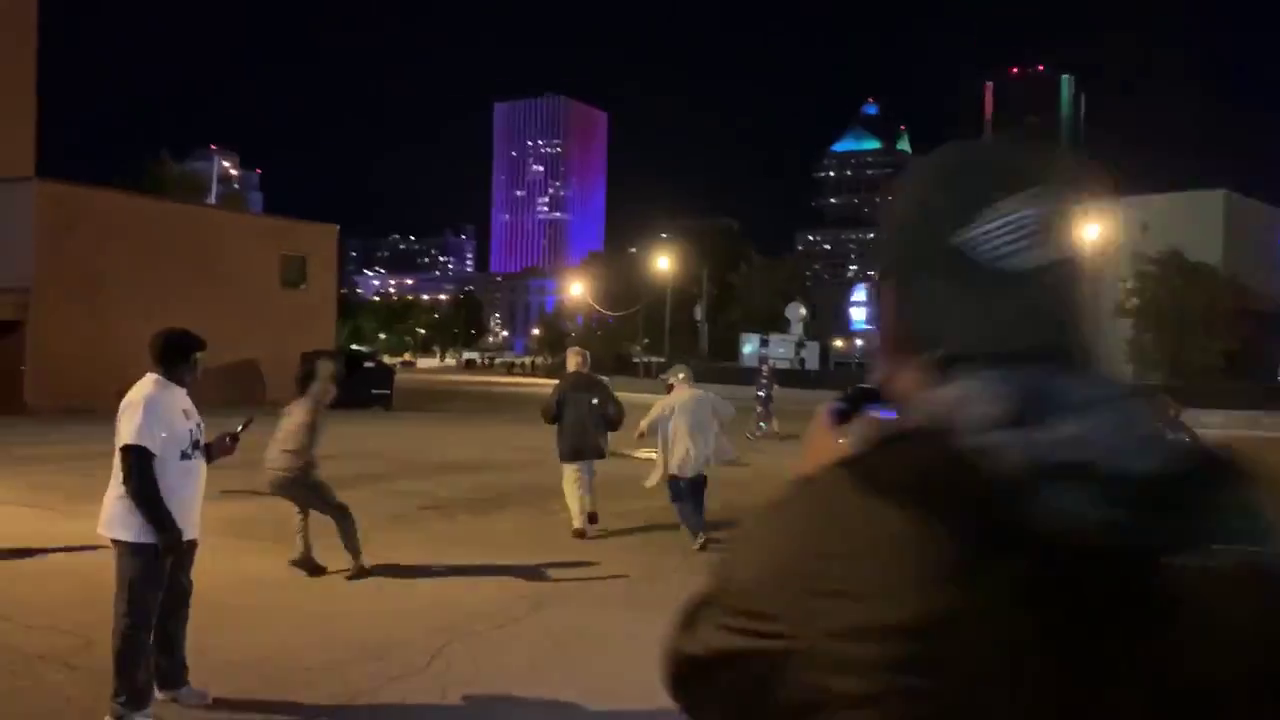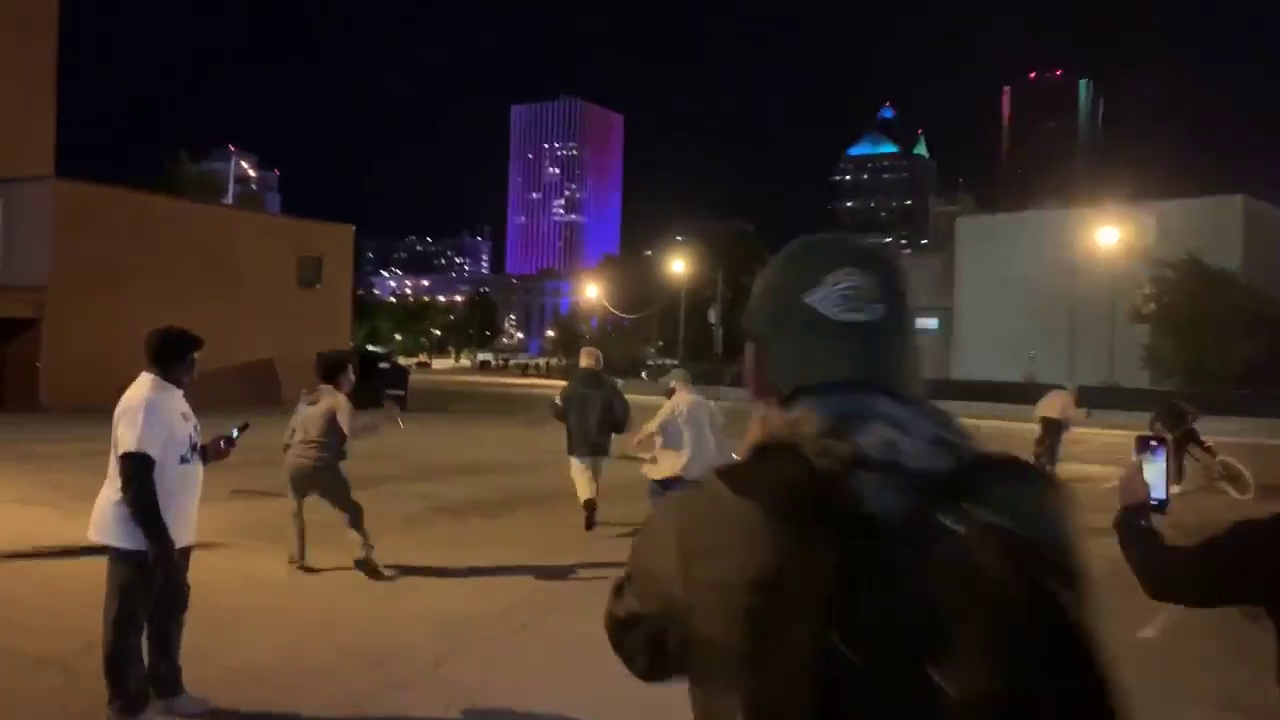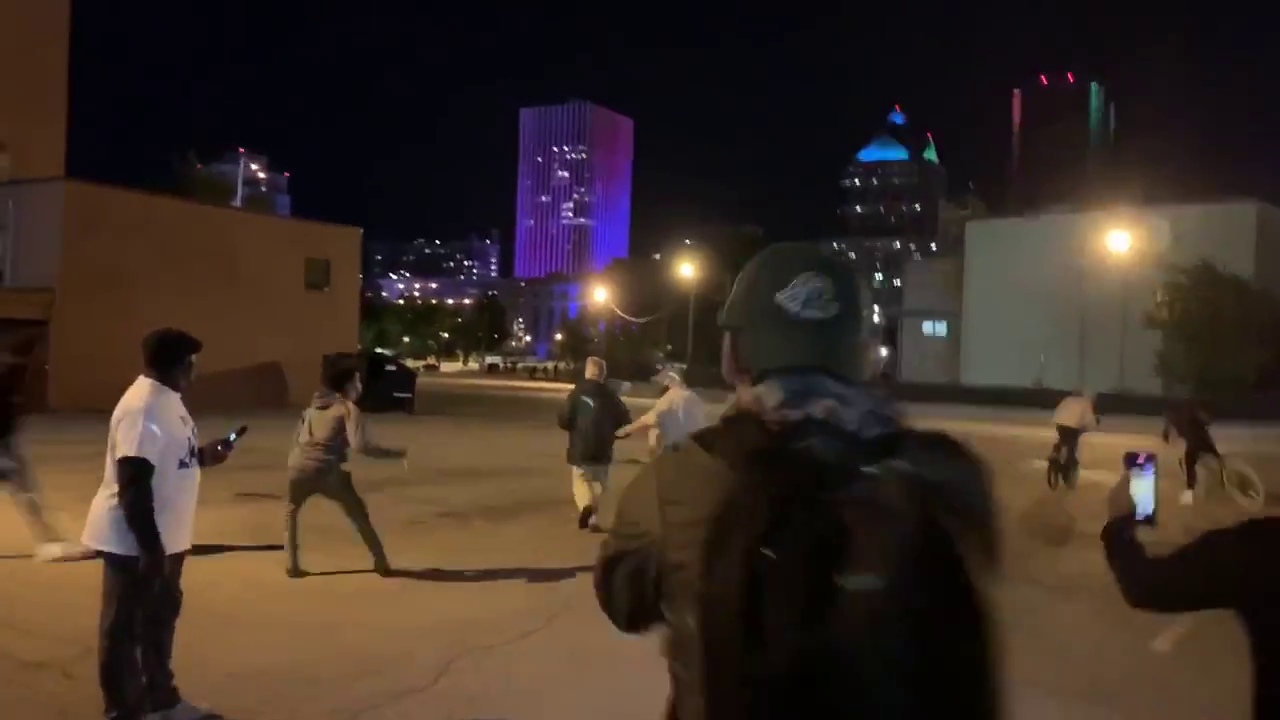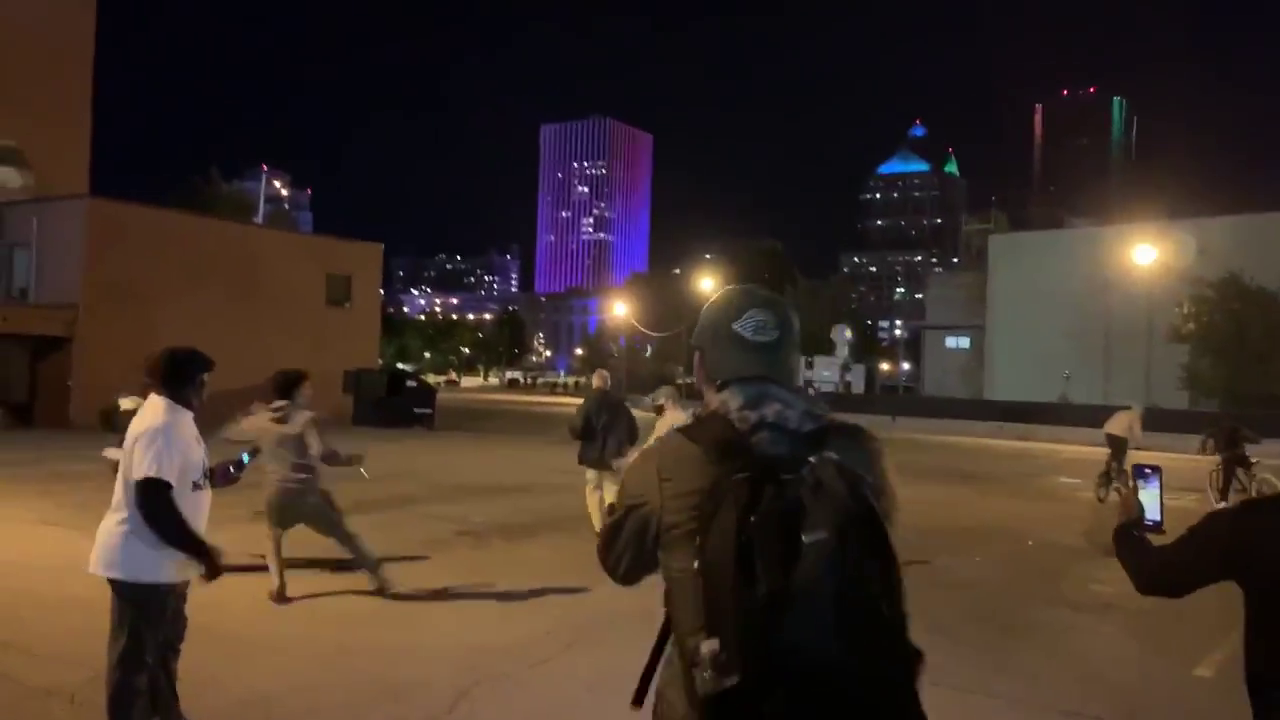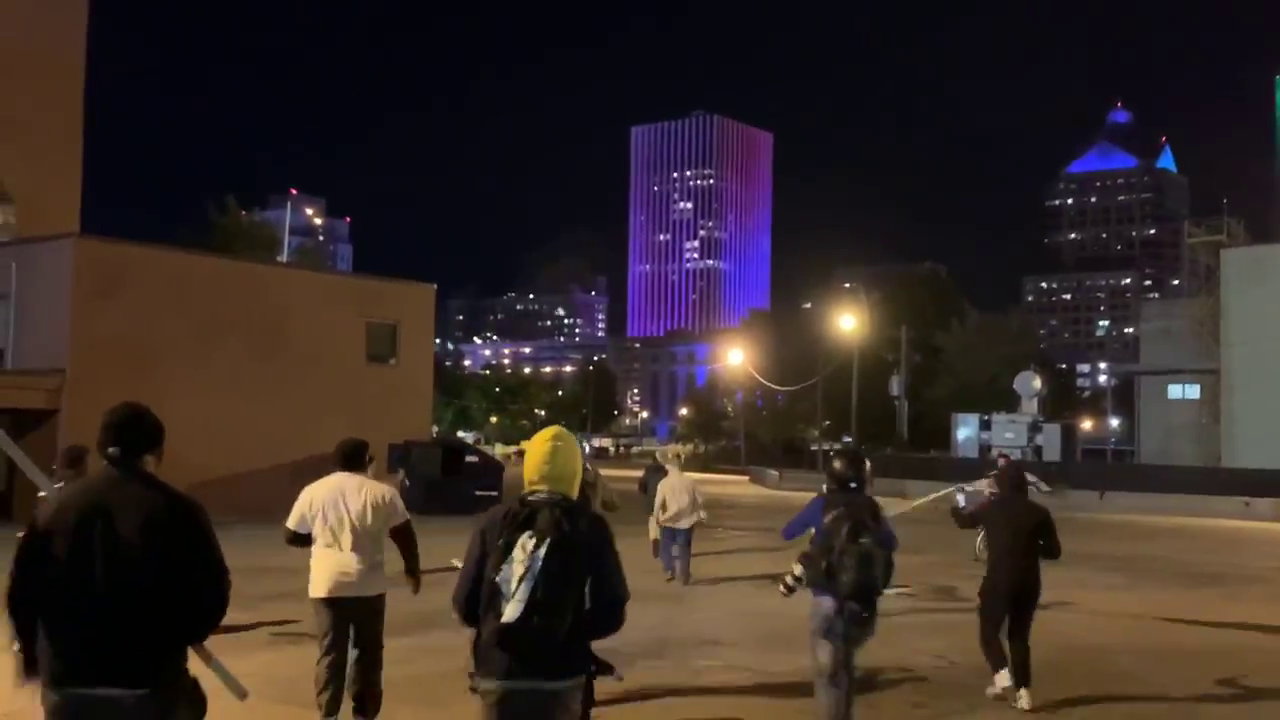 As noted above, the second video shows the knife-wielding assailant appeared to scream, "Yo, I'm about to kill them, bro!"

It would be nice to hear the story from his security guard's perspective but they didn't quote him at all.

If anyone knows who his security guard is please email me or message me through Twitter.

[This post was updated with a second video showing the knife-wielding assailant appeared to scream he was going to kill them.]

Follow InformationLiberation on Twitter, Facebook and Gab.