CNN's Lemon: Rioting Needs to Stop Because "It's Showing Up In The Polls"
Chris Menahan
InformationLiberation
Aug. 26, 2020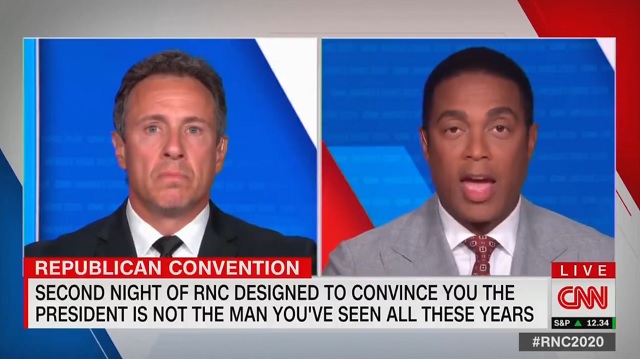 CNN's Don Lemon said Tuesday night that leftists' rioting needs to stop because "it's showing up in polling" and "showing up in focus groups."

"I think Democrats are ignoring this problem, are hoping that it will go away, "Lemon told fellow CNN host Chris Cuomo. "It's not going to go away."

"[Biden has] got to come out and tell people that he is going to deal with the issue of police reform in this country and that what's happening now is happening on Donald Trump's watch and when he is the president, Kamala Harris is the vice president, then they will take care of this problem," Lemon said.

"But guess what, the rioting has to stop," Lemon said. "Chris, as you know and I know, it's showing up in the polls, it's showing up in focus groups. It's the only thing right now that's sticking."

WATCH:



Rioting, looting, burning people to death and killing people in the streets is all fine and wonderful but if it hurts Democrats' electoral chances, suddenly it's a problem!

Of course, the problem is not the murder and mayhem but focus groups' reactions to it!

Follow InformationLiberation on Twitter, Facebook and Gab.