'Black Power!' Heavily-Armed Black Militia Marches Through Streets Of Georgia, Demands Reparations
Chris Menahan
InformationLiberation
Jul. 06, 2020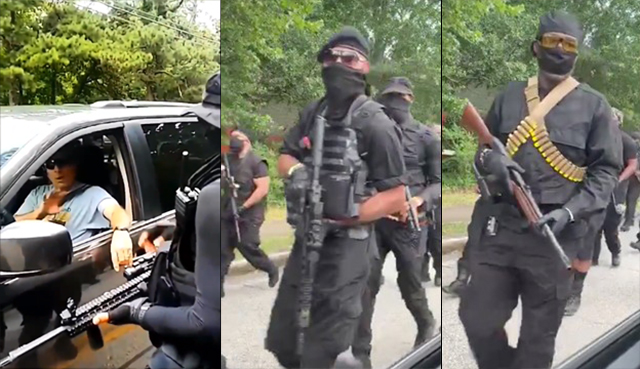 A heavily-armed self-described "Black Militia" group marched through the streets of Georgia on July 4th and held up cars to demand "reparations" from white people and the media couldn't care less.


The march took place at Stone Mountain Park near Atlanta with full police protection.


The militia members demanded their own ethnostate (they want all of Texas):




Yes, we noticed.

When white people are seen defending their own property with guns amidst widespread rioting it becomes the top story in the country but when black people do an aggressive march through the streets stopping drivers to demand race-based reparations and their own ethnostate it barely makes the news.

Follow InformationLiberation on Twitter, Facebook, Gab and Minds.