Democratic Minnesota Gov Tim Walz Suggests 'White Supremacists' to Blame For Riots
Chris Menahan
InformationLiberation
May. 30, 2020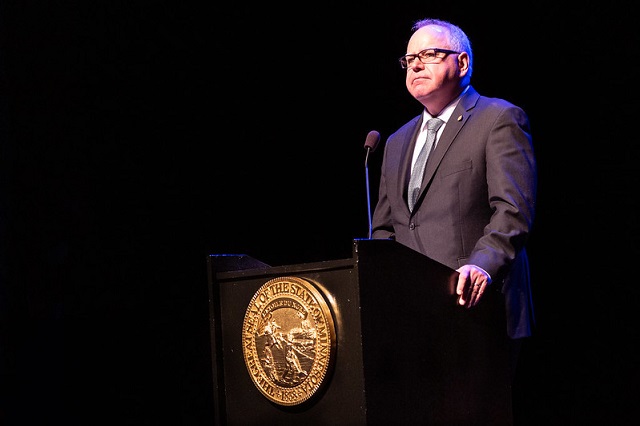 Democratic Minnesota Governor Tim Walz on Friday night appeared to try and shift the blame for the relentless riots in his city onto "white supremacists."


"When asked by a reporter if Walz was aware of rumors that white supremacists had joined some of the looting he said, 'My suspicious and what I've seen on this, yes,'" NBC News reported.


Michelle Malkin predicted similar would happen just hours earlier.


When you look at these protests you may see Black Lives Matter, antifa and liberal white women but when Gov Walz looks at them all he sees is "white supremacists."



Check out these white supremacists trying to break into an ATM:


And here they are looting and ransacking an Office Depot:


Don't forget how they were filmed breaking into cash registers at Target!


These riots were the purest expression of white supremacy!




Note the "white power" fists!



UPDATE: You just can't make this s**t up!





Mayor Jacob Frey is now pushing the same BS!


Don't believe your lying eyes, folks!






[Header image by Lorie Shaull via Flickr, CC BY-SA 2.0]

Follow InformationLiberation on Twitter, Facebook, Gab and Minds.