Peaceful Protesters Help Remodel CNN's Atlanta Headquarters, Put On Fireworks Show
Chris Menahan
InformationLiberation
May. 29, 2020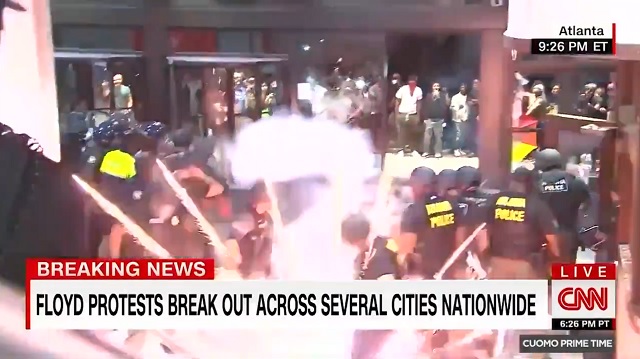 Peaceful protesters were filmed peacefully protesting outside CNN's Atlanta headquarters on Friday night.

The peaceful protesters were seen decorating CNN's building and large CNN sign with vibrant artworks and even helped lay the groundwork so they could remodel their glass windows.




The peaceful protesters also helped liven up the inside of their building with a private fireworks show.


In all seriousness, CNN was given a massive police protection unlike all the lowly commoners who had their businesses destroyed.





Additionally, CNN suddenly decided to change their tune and referred to these riots as "violent protests."


It doesn't look, generally speaking, unruly to me!


Follow InformationLiberation on Twitter, Facebook, Gab and Minds.