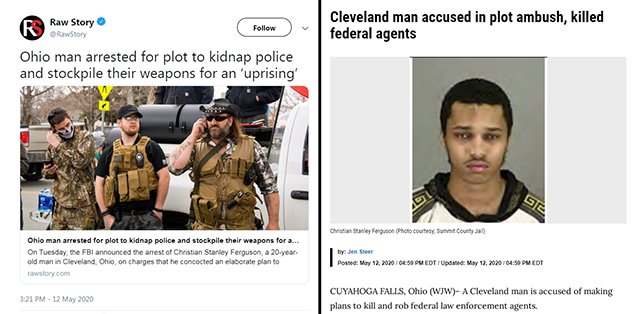 The Raw Story on Tuesday chose to use a picture of three white men attending an anti-lockdown protest in Montana to illustrate a story about the arrest of a 20-year-old black man busted by the FBI in Ohio for allegedly plotting to ambush and kill police.

"Ohio man arrested for plot to kidnap police and stockpile their weapons for an 'uprising,'" read the headline of an article written by Raw Story writer and former ShareBlue pundit Matthew Chapman.

"On Tuesday, the FBI announced the arrest of Christian Stanley Ferguson, a 20-year-old man in Cleveland, Ohio, on charges that he concocted an elaborate plan to kidnap law enforcement officers, stockpile their weapons, and build up an arsenal to 'start an uprising,'" the article stated.

This is Christian Stanley Ferguson: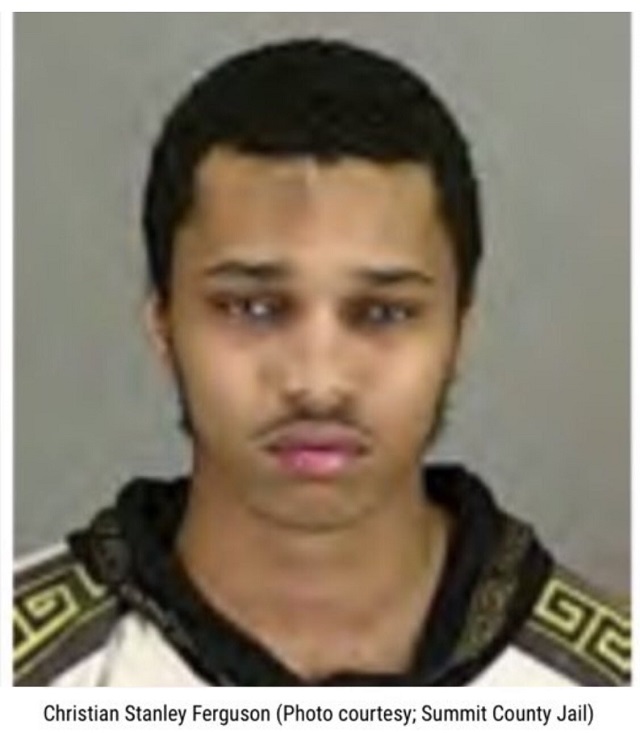 After the discrepancy was pointed out by a user on Twitter, Raw Story deleted their tweet about it and pulled the picture -- only to replace it with a stock photo of police tape.



Ferguson's mugshot is nowhere in the article.

The picture of the three white guys was cropped from an image for sale on Shutterstock's website taken on April 19, 2020 that is said to show members of the Yellowstone Militia of Billings "protesting Montana's stay at home orders."


Mr. Ferguson is innocent until proven guilty and judging by the affidavit and the FBI's track record of entrapping the low IQ and the mentally ill, there's a good chance the FBI and their informants just entrapped him.

From a liberal perspective, Raw Story could have taken the angle that this was the FBI oppressing a young, black, underprivileged PoC but I guess liberals worship the FBI now and think rural white folks with no systemic power are the oppressors of all mankind so they took a different path.

Follow InformationLiberation on Twitter, Facebook, Gab and Minds.