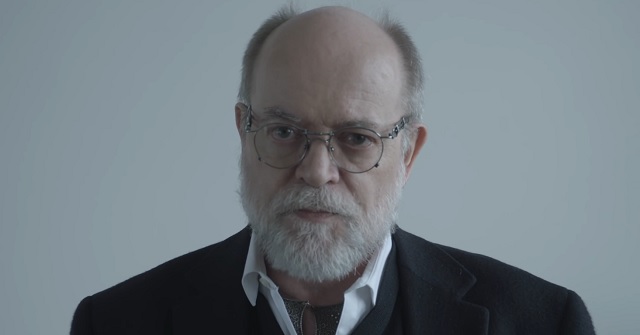 Professor Dr Knut Wittkowski, who headed The Rockefeller University's Department of Biostatistics, Epidemiology, and Research Design for two decades, said in an interview released Wednesday that the coronavirus pandemic is ending but warned social distancing and lockdown measures may actually cause the US to experience a second wave.

Dr Wittkowski's measured take on the coronavirus, which he says is very similar to previous respiratory viruses, was shared on April 3rd in a short film from Journeyman Pictures and quickly went viral:



His second interview, where he declared the pandemic over but warned we may have a second wave as a result of social distancing measures, was released on April 8th (interview is in English):



Of note, Wittkowski said in the 1980's that AIDS would not spread widely among the heterosexual community while Dr. Fauci was claiming it had nothing to do with "lifestyle" and suggesting everyone could get it.



Wittkowski was, of course, proven right but paid a price for going against political correctness while Fauci -- who was proven wrong but played the political game -- is now a superstar.

Asked a week ago during his Journeyman interview about projections Birx and Fauci pushed suggesting as many as two million people or more could die from the coronavirus, Wittkowski said: "I'm not paid by the government, so I'm entitled to actually do science."

"If there had been no intervention, the epidemic would have been over, like every other respiratory disease epidemic," he said.

Wittkowski said the virus should have been allowed to spread among healthy children and young people who generally don't even experience symptoms and the entire population could have achieved herd immunity in "two weeks."

He said only elderly and at-risk individuals should have been isolated until herd immunity was reached.

Wittkowski estimated 2 percent of all symptomatic cases would die, leading to an estimated 10,000 or so deaths on top of the 35,000 flu deaths we average every year. With the virus now waning, the CDC's official death toll stands at around 16,570 but as we all know the CDC in their own words is taking a very "liberal" approach to labeling deaths as being caused by the coronavirus. Of course, they did not follow his advice and instead moved to implement strict social distancing and lockdown measures but they waited so long to act that the disease had already spread widely among the population.


On Friday, New York Gov Andrew Cuomo revealed New York's ICU admissions went negative for the first time, which signals the pandemic is now over.


Wittkowski is already being vindicated and everyone should hear what he has to say so they can learn from him and take it to heart for the future.

Wittkowski released a paper on the virus on April 7 sharing his analysis which you can read in full at medRxiv.

Here's an excerpt from the paper's conclusion:

Until a vaccine will become available, the only pharmacological strategy to reduce the number of deaths is to reduce the damage the infection (and immune system) does, e.g., by reducing the initial viral load,(Chu 2004) and making sure that people get treated at the earliest signs of pneumonia.

As the curve of new cases is flattening in the U.S. at about 20,000 per day and the proportion of cases dying is stabilizing at ~2% (with regional differences), the number of deaths is stabilizing at about 400/d (a quarter of them in NYC) and beginning to decrease (a worldwide characteristic of COVID-19) with a one-week delay. With an expected total of less than 10,000 deaths, social distancing may have saved 1000 deaths at a cost of $2T ($2B per case) so far, but prolonging the epidemic may also have increased the number of deaths, because preventing exposure of young people early on means that more of the elderly become infected before herd immunity is reached. Aside from separating susceptible populations (elderly and high-risk subjects, e.g., in nursing homes) from the epidemic, which is effective as long as virus is circulating, public health intervention aiming to contain a respiratory disease need to start within a narrow window of opportunity starting at or a week after the curve of the new cases changes from increasing faster to increasing more slowly. Only if stopping the epidemic from generating a sufficient number of immune people is avoided can containment efforts stop after about a month or two (depending on late or early start, respectively), when the ratio of infectious vs immune people is low enough for preventing the disease from rebounding. When the window of opportunity has been missed, containment has only limited impact on the course of the epidemic, but high impact on economy and society.
UPDATE: Wittkowski gave another interview on Wednesday that was just released yesterday:



Follow InformationLiberation on Twitter, Facebook, Gab and Minds.