JetBlue Bans Passenger For Life For Notifying Crew Of Coronavirus Diagnosis After Flight
Chris Menahan
InformationLiberation
Mar. 13, 2020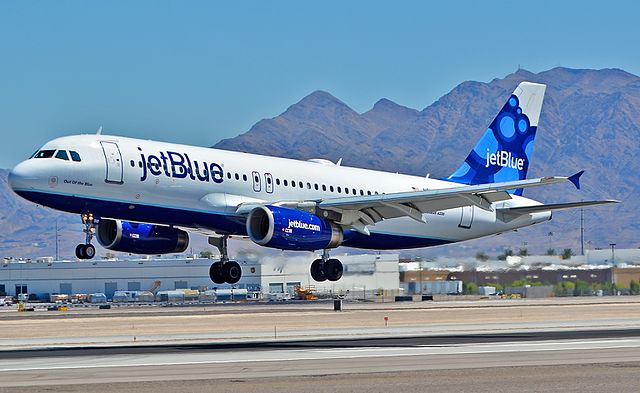 There are high costs to living in a globalized society with low social capital.

From CNN:

JetBlue banned a passenger who flew from New York to Florida while awaiting the results of a coronavirus test and notified the crew after landing that they came back positive, the airline said.

The passenger left John F Kennedy International Airport and landed at West Palm Beach on Wednesday night. He did not disclose to anyone at JetBlue that he was awaiting results of a coronavirus test, the airline said.

On arrival, the passenger told the crew that he'd been notified the test was positive and cleaning immediately started for the areas he went through based on security camera footage, the Port Authority of New York and New Jersey said. They included gates, security checkpoints, check-in counters and kiosks, elevators and restrooms.

"Last night's event put our crewmembers, customers, and federal and local officials in an unsettling situation that could have easily been avoided, and as such, this customer will not be permitted to fly on JetBlue in the future," the airline said in a statement Thursday.
We don't really have anything in the way of enforcement measures to stop potential super spreaders. That's likely going to be a problem.
All health guidelines were followed for the patient and passengers aboard the flight were assessed, said Capt. Albert Borroto of Palm Beach Fire and Rescue, which responded to the scene.

"Passengers in the vicinity of the positive patient were advised of monitoring procedures. The rest of the passengers were released to go home and given directions ... to call the health department with any medical concerns," he said.
More from People.com:

"An individual on this flight got a text that he tested positive for the coronavirus," Alonso told the flight, according to WPTV. "He has not been coughing or sneezing or anything on the plane. At this point, you're free to walk around and move around because, most likely, you're not going to have anything because there was no activity. The way you get this virus is somebody has to cough or sneeze on you."
The notion you have to be coughed or sneezed on directly is not correct.

A US study purportedly found coronavirus can survive in the air for 3 hours. A lot of people probably got infected and they should all be told to self-quarantine for two weeks at least.

The average time for symptoms to show is 5 days.

Follow InformationLiberation on Twitter, Facebook, Gab and Minds.