Reddit Partners With Crisis Hotline After Bernie Sanders' Weak Super Tuesday Performance
Chris Menahan
InformationLiberation
Mar. 04, 2020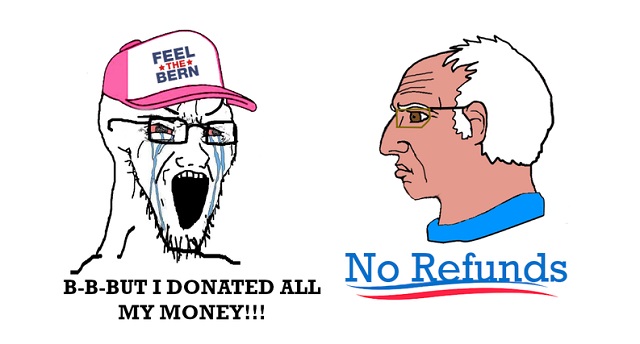 In the wake of Bernie Sanders' weak performance in the Democratic primaries on Super Tuesday, Reddit announced a new partnership with a mental health crisis hotline to aid redditors feeling "depressed" or "suicidal."

From Reddit, "Announcing our partnership and AMA with Crisis Text Line":

People on Reddit find help in support communities that address a broad range of challenges from quitting smoking or drinking, struggling to get pregnant, or addressing abuse, anxiety, depression, or thoughts of suicide. [...]

When you see a post or comment about suicidal feelings in a community, it can be overwhelming. Especially if you're a moderator in that community, and feel a sense of responsibility for both the people in your community and making sure it's the type of place you want it to be.

Here at Reddit, we've been working on finding a thoughtful approach to self-harm and suicide response that does a few key things:


Connects people considering suicide or serious self-harm with with trusted resources and real-time support that can help them as soon as possible.
Takes the pressure of responding to people considering suicide or serious self-harm off of moderators and redditors.
Continues to uphold our high standards for protecting and respecting user privacy and anonymity.

To help us with that new approach, today we're announcing a partnership with Crisis Text Line to provide redditors who may be considering serious self-harm or suicide with free, confidential, 24/7 support from trained Crisis Counselors.
I suspect this hotline is going to be very busy!



Follow InformationLiberation on Twitter, Facebook, Gab and Minds.