Greek Forces Boldly Defend EU's Borders As Erdogan Accused of Freeing Prisoners to Aid Migrant 'Invasion'
Chris Menahan
InformationLiberation
Mar. 03, 2020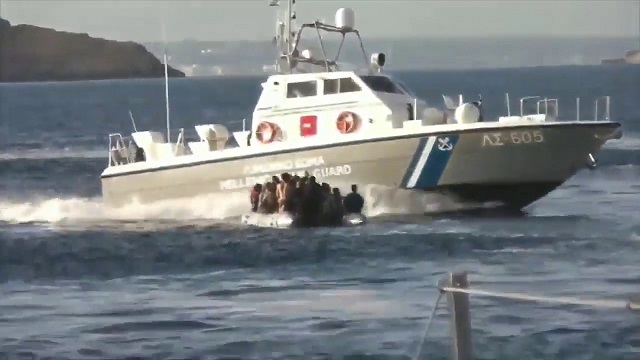 Greece is showing remarkable boldness in acting to stop Turkish President Tayyip Erdogan's organized migrant invasion.

On Monday, the Turkish regime released heavily-edited footage showing the Greek coast guard aggressively repelling an invading migrant boat:



"We will protect our borders. Europe's borders. Period," Deputy Minister and Government Spokesman Stelios Petsas announced the night before.


Over 10,000 migrants have reportedly amassed at Greece's borders with Erdogan claiming "millions" are coming.



Video allegedly showed Turkish border guards firing tear gas at Greek border guards to cheers from the migrant hordes:


Migrants were once again allegedly caught abusing their children to aid the media's propaganda efforts:


A suspected Turkish propagandist was caught sharing an old photo from 5 years ago to try and claim there was a humanitarian crisis occurring:


The real "humanitarian crisis" is the one going on in Turkey.





Turkish officials claimed a man died after being shot by a rubber bullet but Greek officials are insisting it's "fake news."



"When a country uses people as a battering ram, fabricates fake news to mislead them, and systematically violates the sovereignty and sovereign rights of neighboring countries, it is in no position to point fingers at anyone," The Greek Ministry of Foreign Affairs said on Twitter.

"And of course it is in no position to lecture anyone on International Law and human rights. After all, #Turkey has been failing these particular courses for years."


Regardless of what happened, Greece has every right to defend its borders with deadly force.

President Trump on Monday after speaking with Greek President Kyriakos Mitsotakis also voiced support for Greece securing its borders.






Follow InformationLiberation on Twitter, Facebook, Gab and Minds.