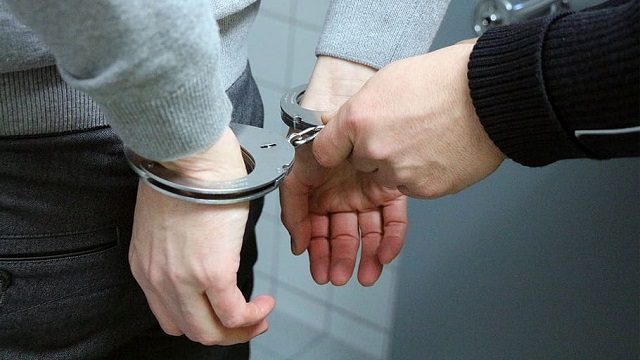 Modern-day liberalism is held together by an ever-growing list of politically incorrect taboos which mustn't be uttered lest they undermine our vibrant multicultural democracies.

From LifeSite, "Switzerland votes to criminalize 'homophobia'":

The Swiss have voted by a large majority to make "homophobia" a criminal offense.

On Sunday, 63.1 percent of the voters who turned out for several popular initiative referendums agreed that "discrimination," "hate speech" and other forms of public "insults" aimed at homosexuals because of their "sexual orientation" will be punishable by a fine and up to three years' imprisonment.

During the run-up to Sunday's vote, the Catholic hierarchy in Switzerland was mostly conspicuous by its absence from the debate.

With the new legislation, the aggravating circumstance of a victim's homosexuality will be added to the original 1994 anti-discrimination and hate speech law in Switzerland's penal code that already criminalized discrimination on the basis of race or religion. How it will be applied in practice will be determined by jurisprudence. To date, sanctions for discrimination and hate speech under the original law are usually limited to fines, only rarely moving up the scale to a suspended prison sentence.
From Reuters, "Spanish government to ban glorification of Franco dictatorship":

The Spanish government plans to make it illegal to glorify the regime of former dictator General Francisco Franco as part of a reform of the country's criminal code, the Socialist Party said on Monday.

Franco, who ruled Spain from 1939 until his death in 1975, ordered the execution or imprisonment of tens of thousands of his enemies, while as many as 500,000 people died in the preceding civil war. His nationalist legacy still divides Spain and looms large over its political system.

"In a democracy you don't pay tribute to dictators or tyrants," parliamentary spokeswoman Adriana Lastra said.

She did not spell out what would constitute "glorification".

The government also aims to exhume the bodies of Franco's victims buried in mass graves and remove any Francoist symbols still on display in public places, Lastra said.
From CBS 6 Albany, "NYS Senator proposes new bill to police hate speech on social media:

The Hanukkah stabbing where five people were wounded by a man with a machete happened at a synagogue in Monsey. That's right in senator David Carlucci's district.

[...] "Unfortunately we see more and more hate speech online in social media. Unfortunately That eventually leads to violence," Carlucci said.

He says his new bill puts the responsibility on social media companies to enact their own hate speech policy. He says that way it can be defined, recognized, reported, and eventually removed.

"Right now it's just like the Wild West. There's no mechanisms to report hate speech."

CBS 6 checked, and found that Facebook and Twitter both have policies regarding hate speech. But this new law could hold these social media companies accountable if something gets flagged as hate speech on their site and doesn't get taken down.
"Liberalism confronts an inescapable practical dilemma," conservative philosopher James Burnham wrote in his 1964 book Suicide of the West. "Either liberalism must extend the freedoms to those who are not themselves liberals and even to those whose deliberate purpose is to destroy the liberal society—in effect, that is, must grant a free hand to its assassins; or liberalism must deny its own principles, restrict the freedoms, and practice discrimination."

"Surely there would seem to be something fundamentally wrong with a doctrine that can survive in application only by violating its own principles."



Follow InformationLiberation on Twitter, Facebook, Gab and Minds.