Trump Super Bowl Ad Touts Release of 'Non-Violent' Cocaine Trafficker
Chris Menahan
InformationLiberation
Feb. 03, 2020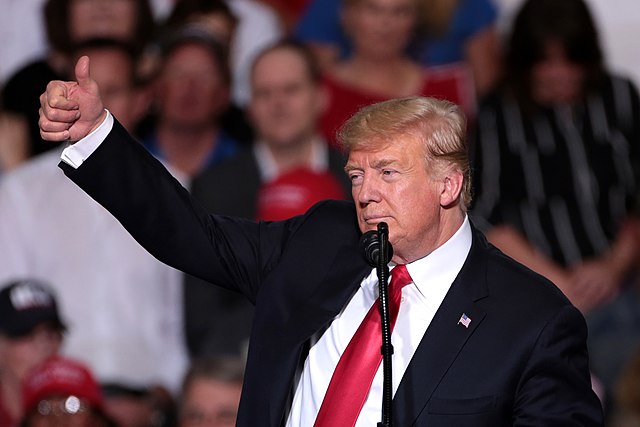 This is how you KAG, folks!


From Alice Marie Johnson's Wikipedia page (via Ashley Rae Goldenberg):

Johnson was arrested in 1993 and convicted in 1996 of eight federal criminal counts relating to her involvement in a Memphis, Tennessee-based cocaine trafficking organization.[3] In addition to drug conspiracy counts, Johnson was convicted of money laundering and structuring, the latter crime because of her purchase of a house with a down payment structured to avoid hitting a $10,000 reporting threshold.[3] The Memphis operation involved over a dozen individuals.[6] The indictment, which named 16 defendants,[7] described Johnson as a leader in a multi-million dollar cocaine ring, and detailed dozens of drug transactions and deliveries.[8] Evidence presented at trial showed that the Memphis operation was connected to Colombian drug dealers based in Texas.[9] Johnson was sentenced to life imprisonment without parole in 1997. At the sentencing hearing, U.S. District Judge Julia Gibbons said that Johnson was "the quintessential entrepreneur" in an operation that dealt in 2,000 to 3,000 kilograms of cocaine, with a "very significant" impact on the community.[9] Co-defendants Curtis McDonald and Jerlean McNeil were sentenced to life and 19 years in federal prison, respectively.[9] A number of other co-defendants who testified against Johnson received sentences between probation and 10 years.[3] Following her conviction, Johnson acknowledged that she was an intermediary in the drug trafficking organization, but said she did not actually make deals or sell drugs. She was just involved with the logistics of moving thousands of kilos of cocaine from one place to another.[10]
Trump ran on executing major drug traffickers but this is just about the same thing, right?


One of the fine folks Trump's "First Step Act" (which was championed by Kushner) released last year was the leader of the "Almighty Latin Kings" street gang, 41-year-old Joel "Joey Crack" Francisco, who allegedly brutally stabbed a man to death in Rhode Island after getting released then went on the run from the law.


Is this really going to win Trump the black vote or is it just going to further alienate his base?

Follow InformationLiberation on Twitter, Facebook, Gab and Minds.