Pentagon Now Admits 50 U.S. Service Members Diagnosed With Brain Injuries From Iran's Strike
Chris Menahan
InformationLiberation
Jan. 30, 2020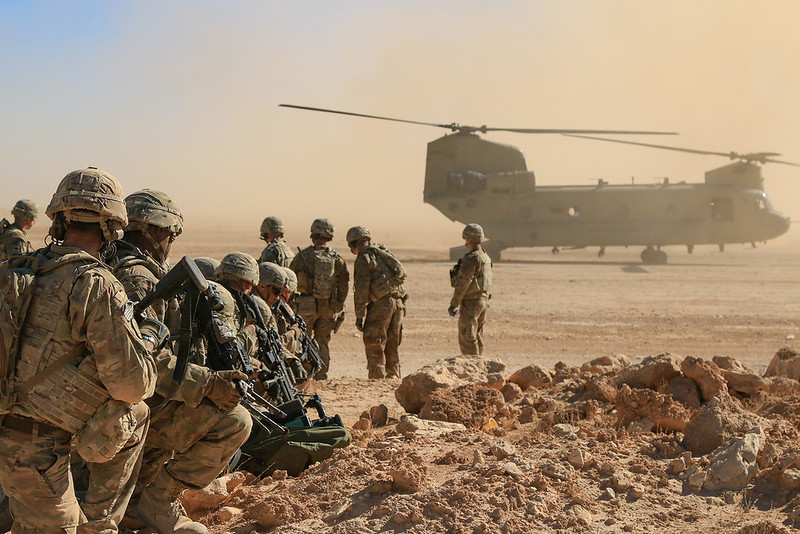 The US government had plenty of time to prepare for this by setting up missile shields and evacuating our troops, instead they appear to have let our troops get hit and then lied to cover it up.

From CNN, "50 US service members diagnosed with traumatic brain injuries after Iranian missile strike":

Fifty US military personnel have now been diagnosed with concussions and traumatic brain injuries following the Iranian missile attack on US forces in Iraq earlier this month, according to a statement Tuesday from the Pentagon.

That's an increase of 16 from late last week when the Pentagon said 34 cases had been diagnosed.

"As of today, 50 U.S. service members have been diagnosed with TBI," Pentagon spokesman Lt. Col. Thomas Campbell said in the statement.
"Of these 50, 31 total service members were treated in Iraq and returned to duty, including 15 of the additional service members who have been diagnosed since the previous report. 18 service members have been transported to Germany for further evaluation and treatment. This is an increase of one service member from the previous report. As previously reported, one service member had been transported to Kuwait and has since returned to duty," the statement added.

Several Pentagon officials told CNN that the number of diagnosed cases is likely to continue to change. Approximately 200 people who were in the blast zone at the time of the attack have been screened for symptoms.
Remember what Kentucky Rep Thomas Massie -- one of the only honest men in congress -- said the night of the strike?


We're being lied to constantly by "our" own government.



Another two U.S. airmen, Capt. Ryan S. Phaneuf, 30, of New Hampshire and Lt. Col. Paul K. Voss, 46, of Guam were killed after their plane crashed in Taliban territory on Monday in Afghanistan.



The Taliban claimed they shot it down but the US insisted it crashed for unknown reasons.



Trump was elected to end these wars and pull out of the Middle East and instead he's risking World War III by assassinating top Iranian and Iraqi military commanders and going all in for Greater Israel.





Our "democracy" is just as fake as our news media.

Follow InformationLiberation on Twitter, Facebook, Gab and Minds.