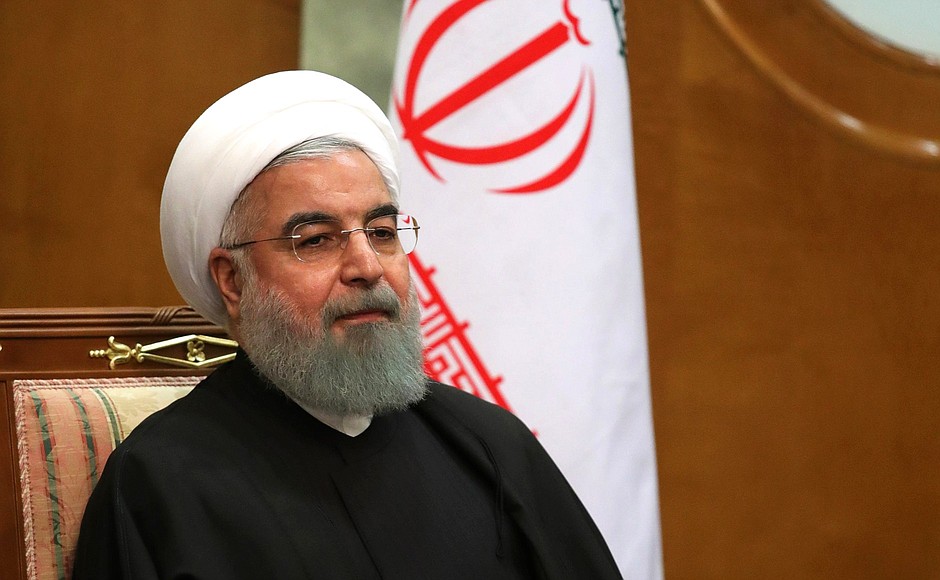 It was reported on Wednesday that Iran effectively gave the US advance notice of their missile attacks by tipping off Iraqi officials who in turn tipped us off so everyone could get out of harm's way.

From Antiwar.com:

US officials have confirmed that they were given advance notice Tuesday night before Iranian missile strikes against bases hosting US troops, part of what is seen as a concerted effort to avoid casualties.

Iranian FM Javad Zarif said the advance notice was provided to the Iraqi government, citing respect for Iraqi sovereignty. Iraq told the US, giving time to get people out of the way of the attack.

In addition, there are reports that the Iranians were directly communicating with the US through multiple sources, including the Swiss Embassy in Iran, to assure them that the attacks were the extent of their retaliation and that they are done.
Not even one person appears to have died in the attack but it gave the Iranians an opportunity to show their missiles are very capable of hitting their targets.



Nonetheless, the Pentagon came out Wednesday and bulls***ted the American public by claiming Iran's strike was "intended" to "kill personnel" in Iraq.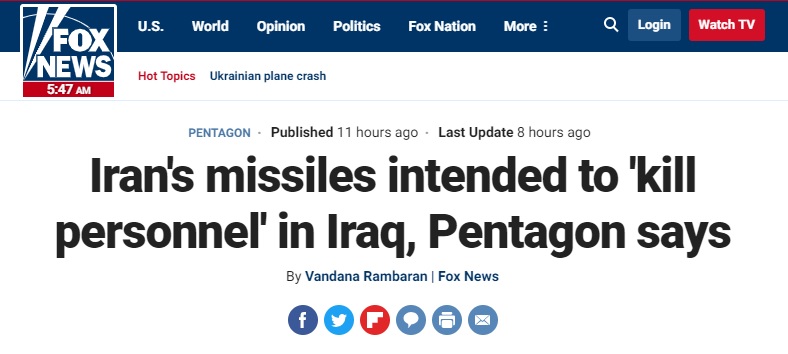 From Fox News:

Pentagon officials believe that the more than a dozen missiles launched at two bases in Iraq housing U.S. forces Tuesday night were designed to kill Americans, but the Iranian efforts were thwarted by the military's Early Warning Systems, Defense Secretary Mark Esper and Gen. Mark Milley, chairman of the Joint Chiefs of Staff, told reporters on Wednesday.

"I believe based on what I saw and what I know is that they were intended to cause structural damage, destroy vehicles and equipment and aircraft and to kill personnel," Milley said.

U.S. military officials were warned about Iran's pending ballistic missile strike "when the air defense systems went active," he said.

Milley added that "a little bit of early warning" and "normal defensive procedures" at Al-Assad Air Base prevented American troops from being killed in the missile strike.

"In my estimation from what I know now, I think it has more to do with the defensive techniques that our forces used as opposed to intent," Milley said, adding that U.S. forces "took sufficient defensive measures."
This is why no one believes you.

Follow InformationLiberation on Twitter, Facebook, Gab and Minds.