CNN Settles Lawsuit With Covington Catholic Student Nick Sandmann
Chris Menahan
InformationLiberation
Jan. 07, 2020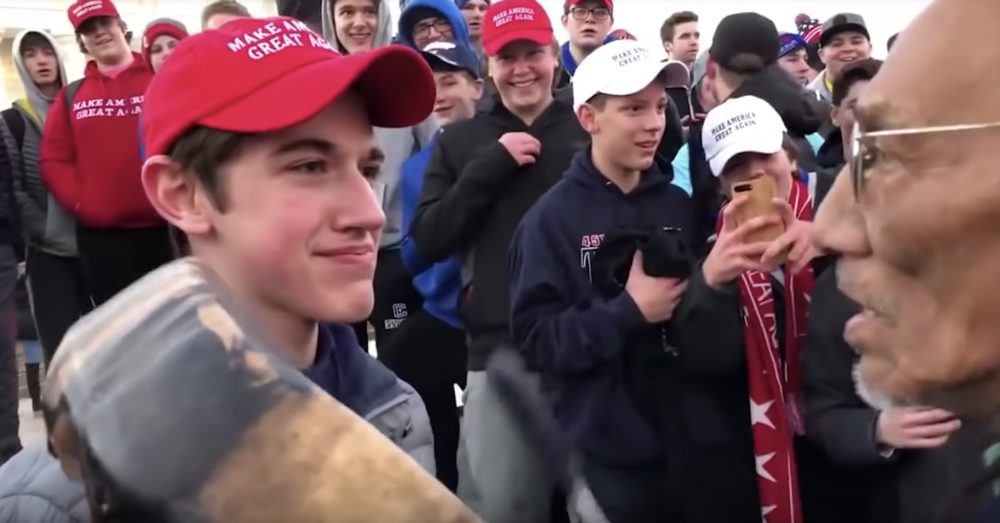 CNN on Tuesday decided to settle a $275 million lawsuit brought by Covington Catholic student Nick Sandmann for an undisclosed sum.


From Fox 19:

The amount of the settlement was not made public during a hearing at the federal courthouse in Covington, Kentucky.

[...] A lawsuit is expected to be filed against [Nathan] Phillips, [Attorney Lin] Wood said. He indicated that lawsuit would seek $5 million, but the judge said that Phillips does not have as much money as the other defendants.

They also plan to sue Gannett, owners of The Enquirer, according to Wood.
Congratulations.

"Attorneys Robert Barnes and Kevin Murphy have also filed defamation suits on behalf of eight other Covington students, targeting Democrat Sen. Elizabeth Warren and Rep. Deb Haaland, CNN's Ana Navarro, the New York Times' Maggie Haberman, ABC News's Matthew Dowd, ex-CNN personalities Kathy Griffin and Reza Aslan, Kentucky entrepreneur Adam Edelen, Princeton University's Kevin Kruse, left-wing activist Shaun King, Mother Jones editor-in-chief Clara Jeffery, and Rewire editor-in-chief Jodi Jacobson," LifeSite reports.

Never forget, the real lesson of Covington Catholic story is that Conservatism, Inc. will always side with the liberal establishment over the base they claim to represent when it matters most.


Meanwhile, they'll work to revive the reputation of alleged Israeli spies like Jeffrey Epstein after they're convicted of soliciting children.

Follow InformationLiberation on Twitter, Facebook, Gab and Minds.