Daily Wire Editor Josh Hammer: 'Jew-Hatred is Inherent in the European DNA'
Chris Menahan
InformationLiberation
Nov. 12, 2019


Josh Hammer, the editor-at-large of Ben Shapiro's website The Daily Wire, said Tuesday on Twitter that "Jew-hatred is inherent in the European DNA."

Hammer deleted the tweet without offering any explanation on Tuesday night but not before it was archived on Archive.is.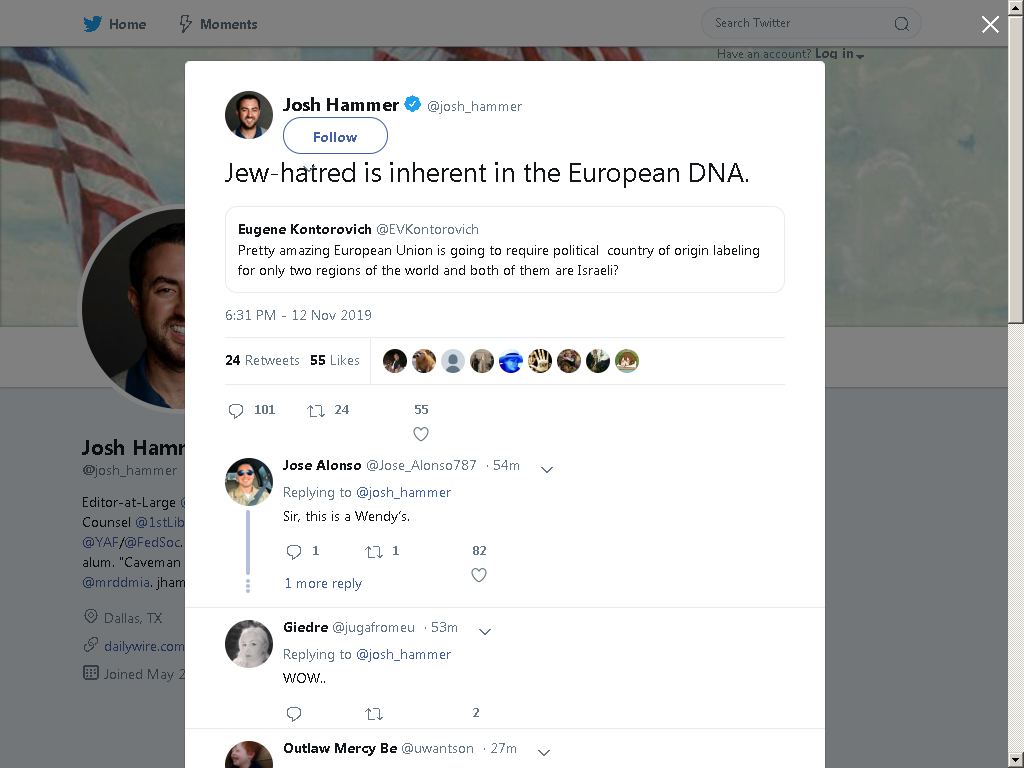 Ben Shapiro gave a dramatic speech just days ago where he said "race" is "just a melanin level" and mocked the idea of "white European ideals."

"Race does not have ideals, it's just a melanin level," Shapiro said. "It's just a skin color or a place of origin. If you think it does, you're absolutely indistinguishable, you are identical to the identity politics left, to the intersectional left."


I guess Shapiro's right-hand man didn't get the memo!

Follow InformationLiberation on Twitter, Facebook, Gab and Minds.