NRO's David French: Drag Queen Story Hour is 'One of the Blessings of Liberty'
Chris Menahan
InformationLiberation
Sep. 13, 2019


Drag Queen Story Hour is "one of the blessings of liberty," according to conservative National Review columnist David French.

From Big League Politics:

In a profile published in the New Yorker about the future of conservatism, French gave a full-throated endorsement for the grooming operation that has given pedophiles and other cross-dressing perverts intimate access to young children across the country.

"There's this idea that victory is the natural state of affairs and defeat is the intolerable intrusion," French said, demonstrating the mindset that has caused mainstream conservatism to conserve nothing throughout the decades.

"What I've been trying to tell people is that none of this stuff is fixed. There is not necessarily an arc to history, and you don't have to surrender first principles to fight over stuff that you care about. The day is not lost in any way, shape, or form. And, oh, by the way, you can't define victory as the exclusion of your enemies from the public square," French added.

This is when French went completely off the deep end, making statements that are an affront to every principle that the founding-era revolutionaries put their lives on the line to protect.

"There are going to be Drag Queen Story Hours. They're going to happen. And, by the way, the fact that a person can get a room in a library and hold a Drag Queen Story Hour and get people to come? That's one of the blessings of liberty," French said.
Drag Queen Story Hour is not "one of the blessings of liberty," it's one of the drawbacks of liberty.



The fact drag queens are allowed to "groom" children at public libraries with snipers on rooftops intimidating protesters is not a "blessing," it's a curse.

America historically has had plenty of laws enforcing Christian morality (such as those banning sodomy, fornication, outlawing gay marriage, etc.) and they were viewed as perfectly consistent with "liberty" at the time. Many of these laws were not repealed by congress in accordance with the will of the people but simply overturned by the Supreme Court.

Though French regularly cites his TrueCon "principles" to justify everything from Big Tech censorship to Drag Queen Story Hour -- he's totally fine with red flag gun confiscation laws, endless wars and anti-First Amendment anti-BDS laws.

Funny how that works!

As I reported in July, the National Review smeared the smeared the Covington Catholic kids before the facts were in but shilled for Jeffrey Epstein to rehabilitate his image after he was convicted of soliciting sex from a minor.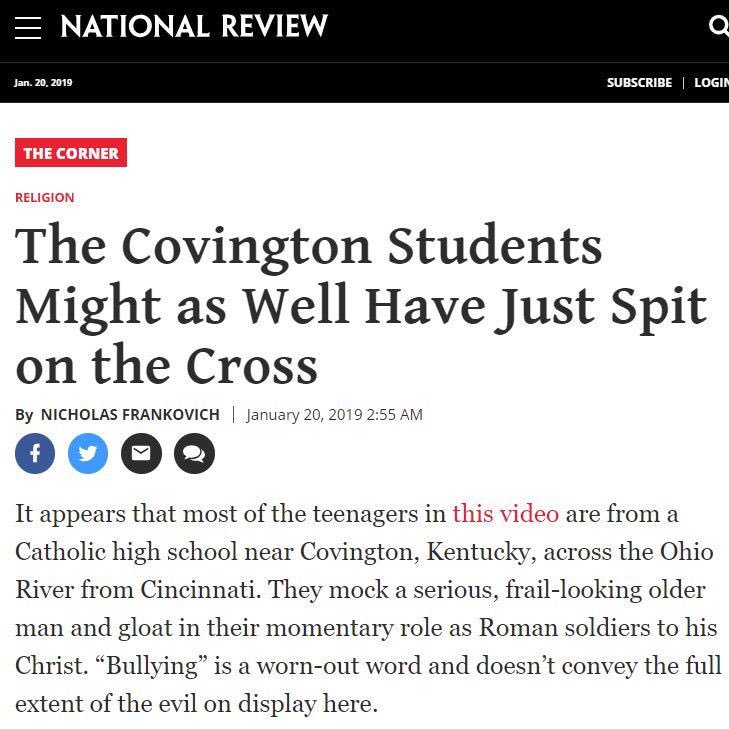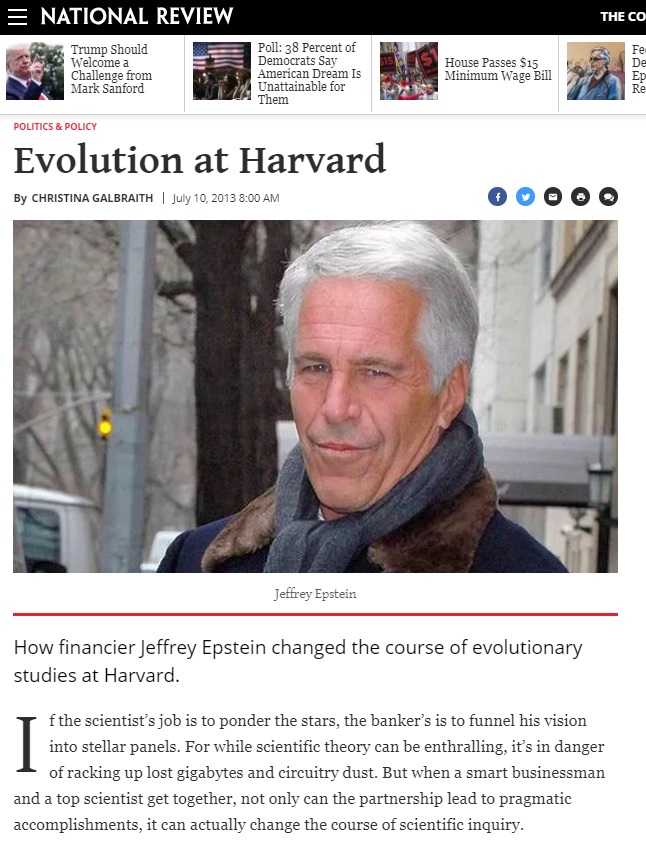 Perhaps the reason these "conservatives" have failed to conserve anything is because they're bought and paid for controlled opposition.

Follow InformationLiberation on Twitter, Facebook, Gab and Minds.