Report: Javanka Pushing Trump to Replace VP Pence 'With A Woman'
Chris Menahan
InformationLiberation
Sep. 05, 2019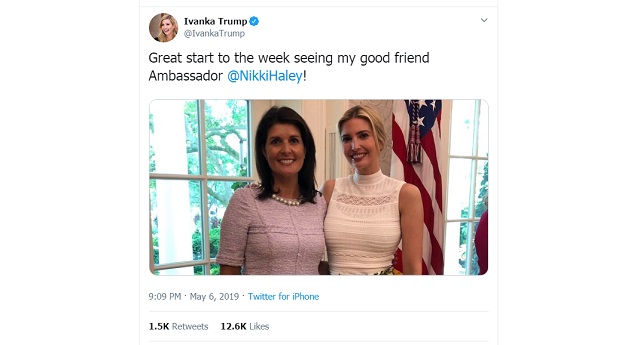 President Javanka has spoken!

From The Daily Mail:

Aides to Vice President Mike Pence are worried about rumors that Ivanka Trump and Jared Kushner wanted to consider bumping him from the ticket in 2020, according to a new account sourced to the Trump and Pence camps. 

The president has said he believes his running mate has done an 'outstanding' job, and batted down rumors about replacing him on the ticket. However even Pence loyalists aren't 100 per cent certain Trump will keep him on, with the issue occasionally reemerging.

Former UN ambassador Nikki Haley didn't extinguish the idea last month when she put out an abrupt tweet saying 'enough of the false rumors' and offering her 'complete support' to Pence. 


Although White House officials have strongly denied rumors that the president's daughter and Kushner have been lobbying to replace Pence, the talk has concerned advisors to Pence, according to a Yahoo News story by a former Indianapolis Star reporter penning a biography of the vice president and former Indiana governor.

The tensions have sparked infighting.

'The perception is that Pence's team is difficult to work with,' a Trump advisor is quoted saying, adding that the president occasionally asks what the advisor thinks of Pence.

Trump quizzed aides about Pence during his August vacation at his Bedminster golf course, and also inquired about replacing him after losses in 2018 mid-terms, according to the story.
Imagine being so delusional you think Republicans lost the midterms because of Vice President Pence.

Republicans lost the midterms because they did nothing to help their voters despite controlling all three branches of government and instead gave giant tax cuts to globalist megacorps and passed criminal justice reform for the Koch brothers.

The Wall Street Journal's Andrew Stein in June called for Nikki Haley to replace Pence As VP to "win over some moderate, suburban women."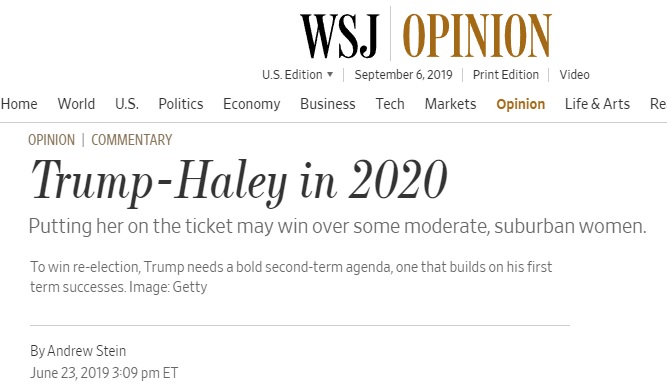 As a reminder, Nikki Haley suggested Trump's "rhetoric" was to blame for Dylann Roof's shooting in 2015.

She attacked Trump repeatedly throughout her tenure in his administration and backed the Russia witch hunt.

If Trump wants to win reelection he should try following through on his campaign promises rather than working to please Javanka.

Follow InformationLiberation on Twitter, Facebook, Gab and Minds.