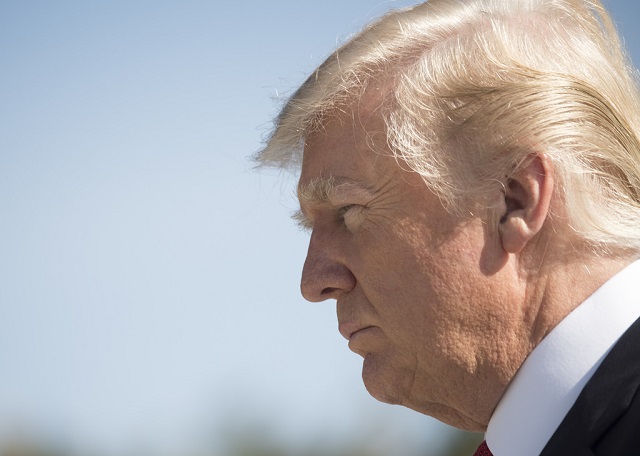 Is this how you Make America Great Again?

From The Jerusalem Post:

US President Donald Trump pardoned Israeli-born Ronen Nahmani on Monday, who had served four years of a 20-year sentence for conspiracy to distribute synthetic drugs he bought from suppliers in China.

[...] "Today, President Donald J. Trump commuted the prison sentence of Ronen Nahmani, an action strongly supported by many notable leaders from across the political spectrum, like representatives Hakeem Jeffries and Mark Meadows," according to a White House statement.

"Mr. Nahmani is a non-violent, first-time offender with no criminal history. He has five young children at home and his wife is suffering from terminal cancer. These extenuating circumstances underscore the urgency of his request for clemency."

Nahmani's prosecutors argued that he should be sentenced to at least 10 years in prison, but the judge then dismissed the statement, saying the defendant showed no remorse or concern for his victims who used the synthetic drug.
You'll never guess who pushed for Nahmani's release!

Fighting for Nahmani's sentence to be shortened were first-rate lawyers, including Alan Dershowitz and Gary Apple, who previously represented American Chabad member Sholom Rubashkin, who was also released from prison following Trump's intervention. The president dismissed Rubashkin's sentence in December 2017 and he was subsequently released from prison.
Sholom Rubashkin, a money laundering fraudster who ran a horrific Kosher meatpacking operation in Iowa employing hundreds of illegal aliens, was Trump's second pardon after Joe Arpaio.



The Post continues:

"This is a real case of pikuach nefesh (saving of life), because there are children here whose mother is seriously ill with cancer and whose father would have been in prison – and in the event the mother were to [pass away, they] would have been all alone," Dershowitz told Hamodia.

"So what President Trump did was the right thing; he ought to be praised for saving lives and doing a mitzvah (commandment). This was a team effort involving lots of people, including Gary and many others who acted selflessly to bring about this pidyon shivuyim [redemption of captives]. And I think it will be an important part of President Trump's legacy that he did the right thing for the right reasons."

Behind the campaign for Nahmani's release was Moshe Morgatran, a New York Skver chassid follower.

Nahmani, who also holds Israeli citizenship, may return to Israel with his family.
Note the total lack of concern for Nahmani's victims and their lives. They aren't even mentioned.



The Miami Herald reported on Nahmani's massive drug smuggling operation in 2015:

Trial evidence showed Nahmani used the Internet to order multi-kilo shipments of illegal powdery chemicals from suppliers in China — a troubling trend that the Miami Herald spotlighted in a recent series on China's pipeline of synthetic drugs. He then converted chemicals into both leafy and liquid synthetic cannabis for distribution in South Florida and other parts of the country, according to Assistant U.S. Attorney Marton Gyires.

In total, Drug Enforcement Administration agents said Nahmani possessed more than 28 kilos of so-called cannabinoids attached to a leafy material or in loose powder or liquid form, according to court records.

Cannabinoids are potentially deadly because users don't know the actual content, dosage and potency of the synthetic drug, according to the DEA.

In July 2014, investigators stopped Nahmani and linked him to a large supply of powdery cannabis chemicals that he stored in a warehouse, prosecutors said. The warehouse also contained equipment for making the synthetic products and packaging with labels such as "Scooby Snax" and "Diablo."
This was a massive drug smuggling operation and our president -- who ran on executing drug dealers -- just commuted this "remorseless" drug dealer's entire sentence.

Follow InformationLiberation on Twitter, Facebook, Gab and Minds.