Garlic Festival Shooter ID'd As 'Iranian-Italian' Santino William Legan
Chris Menahan
InformationLiberation
Jul. 29, 2019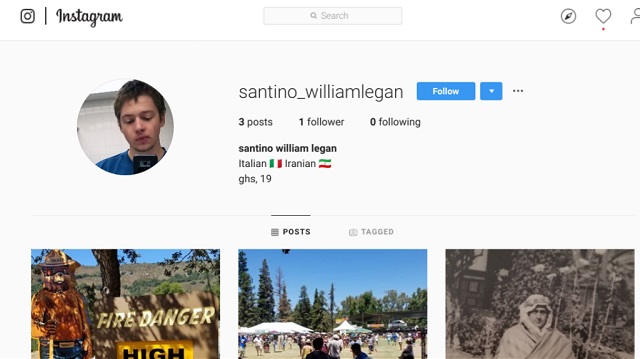 Another day, another mass shooting in Weimerica.

From Heavy:

Santino William Legan has been identified as the 19-year-old suspect accused of killing three people and wounding several others in a mass shooting at the Gilroy Garlic Festival in California, according to CBS News. The shooting Sunday night on the final day of the annual charity event at Christmas Hill Park in Gilroy left three dead, 12 injured and the suspected shooter, Legan, killed by police. Several others were injured in the chaos after shots were fired, but were not shot, authorities said.

The dead include 6-year-old Stephen Romero. Romero's grandmother and mother were also shot, but are expected to survive.

Police said he was armed with an "SKS AK-47-type assault rifle" that was "purchased legally" by Legan in Nevada on July 9. He was reportedly living with family members in Nevada.

Gilroy Police Chief Scot Smithee said Sunday night that the suspect, or suspects, "used a tool to cut through a fence to gain access" to the festival grounds.
Here's some shots from his Instagram, which only contained three posts: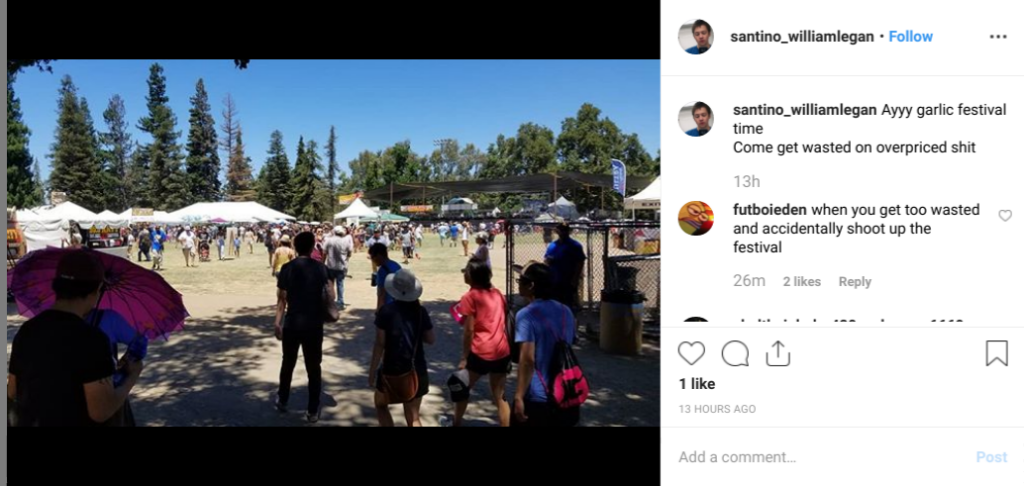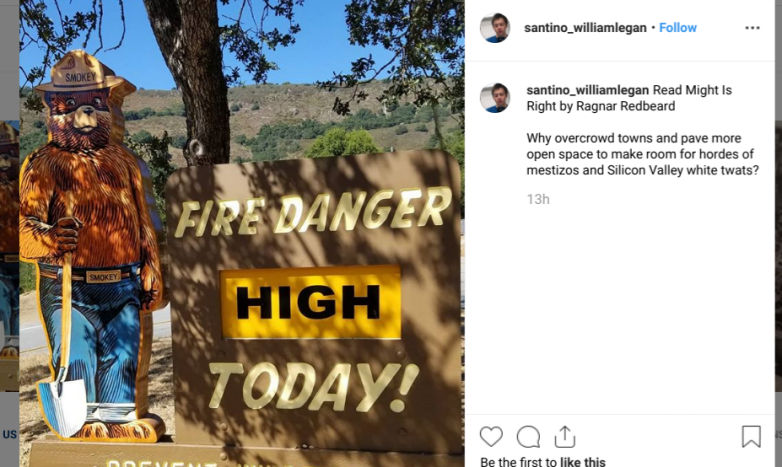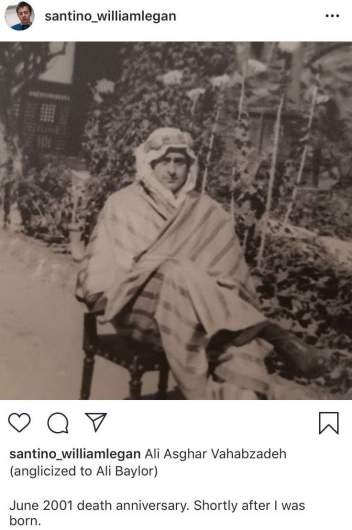 Heavy reports: "Legan also shared a third photo of his maternal grandfather, Ali Ashgar Vahabzdaeh, with a note about him anglicizing his name to Ali Baylor from his original Iranian name. An obituary from the Ventura County Star says Baylor also went by the name Allen O. Baylor and was born in Iran before teaching as an economics professor at the University of Texas, California Lutheran University and UCLA."

Anton LaVey (real name Howard Stanton Levey) apparently borrowed heavily from the book "Might is Right" by pseudonymous author Ragnar Redbeard for his "Satanic Bible," so much so that Wikipedia claims the majority of his book is just excerpts from Redbeard (it had probably fallen out of copyright).

These type of shootings are happening pretty regularly now but literally nothing is being done to address our sick, twisted Hollywood culture and it's only getting crazier by the day.


Tucker Carlson issued the definitive response addressing our country's epidemic of mass shootings last year in a powerful monologue after the shooting in Florida. He noted how we should be dealing with the rise of psychiatric drugs, social alienation, the destruction of the nuclear family and the war on boys/men if we actually wanted to stop these shootings -- but obviously our ruling class doesn't actually give a s**t and just wants to blame "guns" so they can disarm the general public as they work to make all these problems even worse.

At this point we just have to acknowledge regular mass shootings are just part of living in Weimerica and our rulers will only take steps to strip us of our rights and make the situation even worse.

Follow InformationLiberation on Twitter, Facebook, Gab and Minds.