Boris Johnson Starts Premiership With Push to Give Amnesty to Possible 1M Illegal Migrants
Chris Menahan
InformationLiberation
Jul. 27, 2019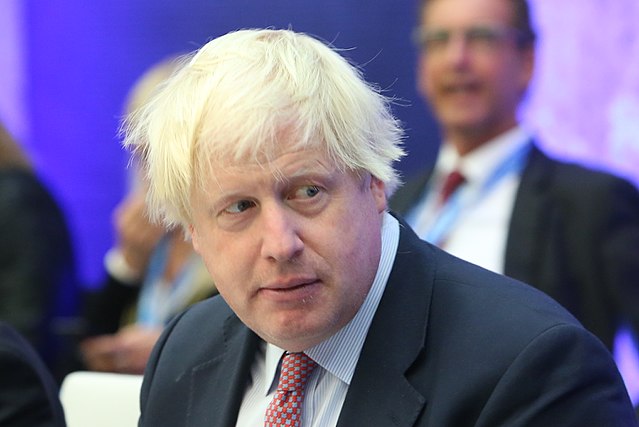 Britain's new "conservative" Prime Minister Boris Johnson has decided to kick off his premiership with a push to legalize potentially 1 million illegal migrants even though the British public has repeatedly requested just the opposite.

From Breitbart:

Migration Watch UK has launched an official petition against Boris Johnson's proposal to give amnesty to hundreds of thousands of illegal migrants.

Boris Johnson told the House of Commons on Thursday that he favours an illegal migrant amnesty, and that his government will be looking at "the economic advantages and disadvantages" of issuing one.

Following his first statement to the House of Commons as Prime Minister, the Tory leader was reminded that he had "courted popularity with pledging an amnesty for illegal immigrants" as Mayor of London by Labour's Rupa Huq, who asked him if he would now be "a man of his word" and deliver on it.

Johnson readily conceded that "[on] amnesty on illegal immigrants, it is absolutely true that I have raised it several times" and that "it did not receive an ​overwhelming endorsement from the previous prime minister when I raised it once in Cabinet" as Foreign Secretary — but that it was back on the table now that he was in charge.


"I do think that our arrangements in theoretically being committed to the expulsion of perhaps half a million people who don't have the correct papers and who may have been living and working here for many, many years without being involved in any criminal activity at all… I think that the legal position is anomalous," he said — with "people who don't have the correct papers" being a reference to people who have entered or stayed in the country illegally.

"[W]e need to look at our arrangements for people who have lived and worked here for a long time unable to enter the economy, unable to participate properly or pay taxes without documents," he continued — casting his earlier suggestion that the people he was referring to hadn't been involved in "criminal activity" into some doubt.

"We should look at it and, the truth is, the law already basically allows them an effective amnesty, that's basically where we have settled now. But we should look at the economic advantages and disadvantages of going ahead with the policy that [Rupa Huq] described, and which I think she and I share," he concluded, to some murmurs of discontent from the Tory backbenches.
Incidentally, Johnson also appointed Priti Patel to be Home Secretary. Patel resigned in disgrace in 2017 after getting caught breaching ministerial code by having a secret meeting with Benjamin Netanyahu and other top Israeli officials while she was supposed to be on "vacation" in Israel.



As The Guardian reported on Friday, Patel has been accused of breaching ministerial code for a second time for working for California-based company Viasat "for the past three months as a strategic adviser on a salary of £5,000 a month for five hours' work -- or £1,000 an hour" without getting permission from an anti-corruption watchdog.

Follow InformationLiberation on Twitter, Facebook, Gab and Minds.