WATCH: Coast Guard Jump Onto Submarine Smuggling 17,000 Pounds of Cocaine
Chris Menahan
InformationLiberation
Jul. 12, 2019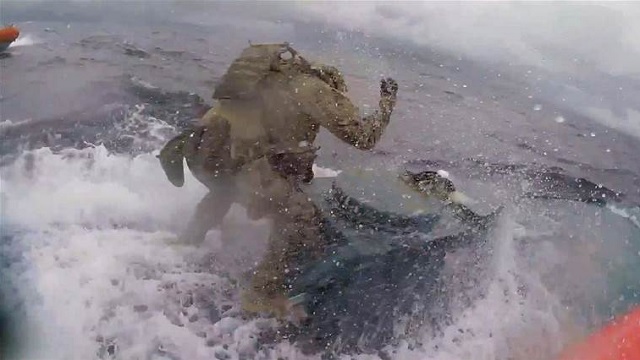 Incredible video which looks like a scene out of an action movie shows US Coast Guard service members "leaping onto a submarine carrying 17,000 pounds of cocaine as part of a monthslong, $569 million cocaine bust," NBC News reports.



From NBC News:

A member of the U.S. Coast Guard Cutter Munro can be seen in the video yelling at an unidentified aquatic vehicle to stop as it moved alongside the cutter at the surface of the Eastern Pacific Ocean. Crew members then jump onto the top of the mostly submerged vessel as it's moving and bust open the hatch.

A person inside the vessel can be seen briefly just as the hatch opens at the end of the minutelong video.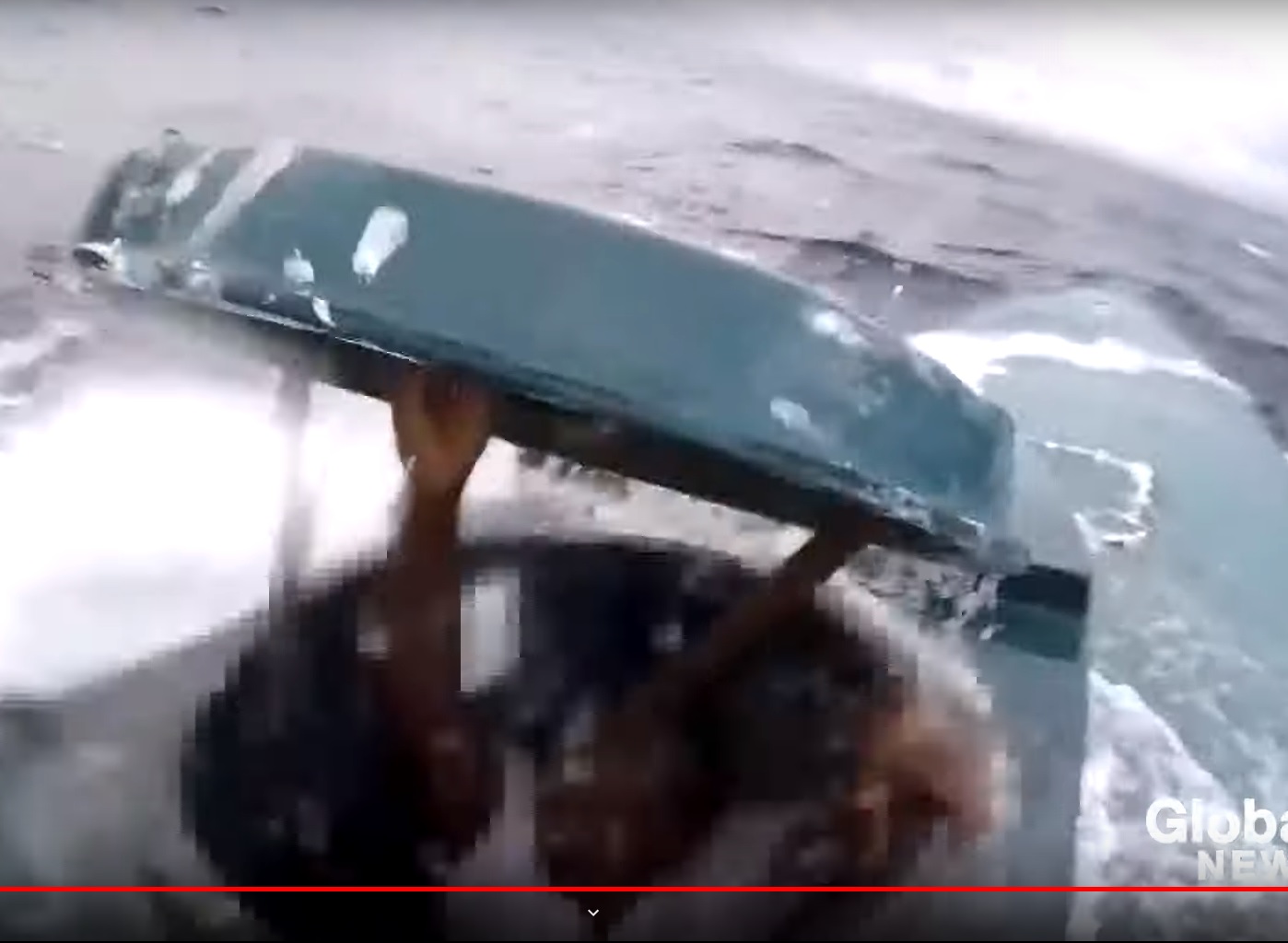 About 17,000 pounds of cocaine were found inside along with five suspected smugglers, the U.S. Coast Guard told NBC News on Thursday. The estimated street value of the drugs is $232 million.

Self-propelled submersible vessels, often called "narco-subs," are sometimes used by cartels and traffickers to smuggle drugs across borders.

The operation, which occurred June 18, was one of 14 drug-smuggling vessels intercepted off the coasts of Mexico, Central and South America by three Coast Guard cutters between May and July of this year. A total of 39,000 pounds of cocaine and 933 pounds of marijuana, were seized in that time, for an estimated worth of $569 million, according to a press release Thursday.
President Trump congratulated the crew on Twitter:


In related news, the feds just seized a ship owned by JP Morgan caught smuggling $1.3 billion worth of cocaine.


From Breitbart:

Federal authorities seized a large cargo ship in Philadelphia in a failed 20-ton cocaine smuggling attempt valued at more than $1.3 billion. The Liberian flagged vessel is reportedly owned by JP Morgan Asset Management.

The seizure took place this week when the U.S. Attorney's Office in the Eastern District of Pennsylvania announced that U.S. Customs and Border Protection formally seized the MSC Gayane, after prosecutors filed a series of court documents. The ship is owned by JP Morgan Asset Management and chartered to the container ship operator MSC, The Wall Street Journal reported.

"A seizure of a vessel this massive is complicated and unprecedented – but it is appropriate because the circumstances here are also unprecedented. We found nearly 20 tons of cocaine hidden on this ship," said U.S. Attorney William McSwain. "When a vessel brings such an outrageous amount of deadly drugs into Philadelphia waters, my Office and our agency partners will pursue the most severe consequences possible against all involved parties in order to protect our district – and our country."

[...] Authorities arrested and charged eight of the crew members with drug trafficking conspiracy, while the investigation is ongoing. The men are described as Serbian and Samoan.
Follow InformationLiberation on Twitter, Facebook, Gab and Minds.