Europe Circumvents U.S. Sanctions Against Iran Through New Barter-Based Trading Mechanism
Chris Menahan
InformationLiberation
Jun. 30, 2019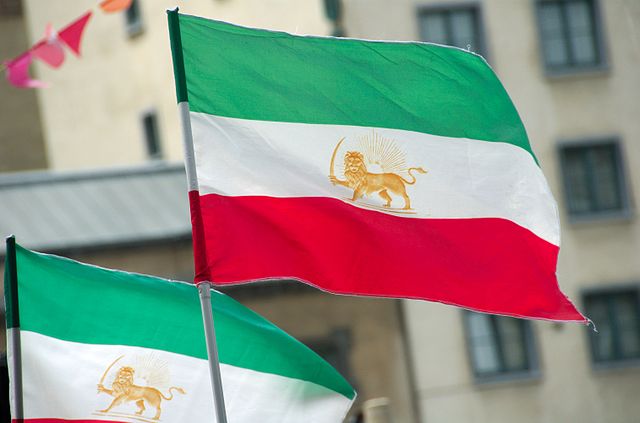 This is going to infuriate the neocons in Trump's administration.

From RT, "Iran says alternative sanctions-busting payment system with EU is operational":

The European financial settlement mechanism (INSTEX), aimed at circumventing US sanctions against Iran, is working and transactions are already happening, according to Iran's JCPOA envoy.

The payments mechanism was established by the European Union to keep trading with Tehran despite US sanctions in order to keep the nuclear deal with Iran alive.

The US re-imposed sanctions against the Islamic Republic following Washington's withdrawal from the 2015 Iran nuclear deal, officially known as the Joint Comprehensive Plan of Action (JCPOA).

The US has been mounting pressure on Iran and anyone breaking its sanctions against the country, threatening to punish any company that continues doing business with the Islamic Republic, including the purchasing of Iranian oil.

We will sanction any imports of Iranian crude oil... There are right now no oil waivers in place," US Special Representative to Iran Brian Hook said in Friday, after it was reported that China is still importing Iranian crude.

On Friday, seven EU countries said in a joint statement they are working with Britain, France, and Germany on establishing trade channels to Iran, including "one of the foremost of these initiatives" – the Instrument in Support of Trade Exchanges (INSTEX).
More via Forbes:

Exactly how does INSTEX facilitate trade with Iran without making sanctions-busting cross-border payments? In a word – barter. INSTEX matches the Euro payments of companies buying goods from Iran with the Euro receipts of companies selling goods to Iran. Imagine a company based in France wants to sell transport equipment to a buyer in Iran. Receiving Euro payments directly from that buyer would break U.S. sanctions. So instead, the French company would register the sale documentation with INSTEX. INSTEX would look on its own books for a company buying foodstuffs from Iran. It would match the two cash flows so that in effect the two European companies pay each other. The goods would still travel to and from Iran, but the money would stay entirely within the EU.

On the Iranian side, INSTEX is mirrored by a similar SPV, known as STFI. STFI would likewise match incoming and outgoing transactions. So the two Iranian entities would also effectively pay each other. Thus, everyone would receive their goods and payments, but no money would cross the Iranian border.
Hilarious.

[Header image by Tijl Vercaemer.]

Follow InformationLiberation on Twitter, Facebook, Gab and Minds.