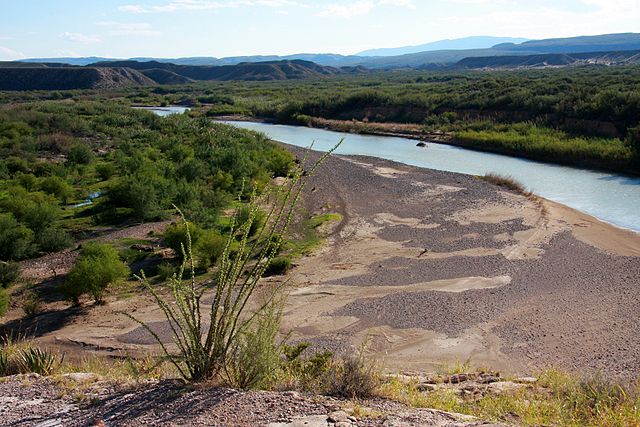 The El Salvadorian father who drowned with his daughter while trying to illegally invade America was not at risk of gang violence but simply wanted to make more money, according to a report from the AP.

From the AP:

...in Altavista things have been relatively quiet of late. Several people confirmed that gangsters are around, but residents largely feel free to go about their lives and business untroubled.

Jose Ovidio Lara, 23, who each day parks his bike at a corner with a basket of French bread for sale, said he's never been bothered, not even for the "protection" fees gangs commonly demand from business owners upon threat of death.

"No, they've never asked me," Ovidio said, "and nor do I have anything to give them."

"This place was terrible before, but today one lives at peace," agreed Perez, who has run her pupusa business for 15 years, opening at 5 a.m. and closing at 11 p.m. "I would be lying if I told you the gangs mess with me. No, they don't charge me rent."

Even if things were calm, [Oscar Alberto Martinez Ramirez], 25, and his 21-year-old wife Tania Vanessa Avalos, who had been living with his mother, apparently felt that on their salaries working at a pizza parlor and as a restaurant cashier they would never be able to own one of those modest homes.

It was that dream, to save up money for a home, that led the family to set out April 3 bound for the United States, according to Marti­nez's mother, Rosa Rami­rez.
Contrast the AP's somewhat honest reporting with these lies published Friday in the New York Times:

Rosa Ramirez pleaded with her son, urging him not to leave El Salvador and head north with his wife and young daughter. The risks were simply too high.

He saw no other choice. Their neighborhood was controlled by a gang that enriched itself through drug-dealing, extortion and violence. But most pressing of all, Ms. Ramirez said, they could barely make ends meet on their jobs at fast-food restaurants, and had pinned their hopes on making it to the United States.
As a reminder, this was the last sob story the media ran with to convince Americans to support open borders:


The same scam was pulled on Europe, with a viral photo of a dead boy washed up on a beach. It turned out the boy's father left his country because he wanted to get his teeth done for free in Europe:



Follow InformationLiberation on Twitter, Facebook, Gab and Minds.