Tulsi Gabbard Crushes Dem Debate, Dominates Online Polls, Surges to Top of Google Trends And Triggers Neolibs
Chris Menahan
InformationLiberation
Jun. 27, 2019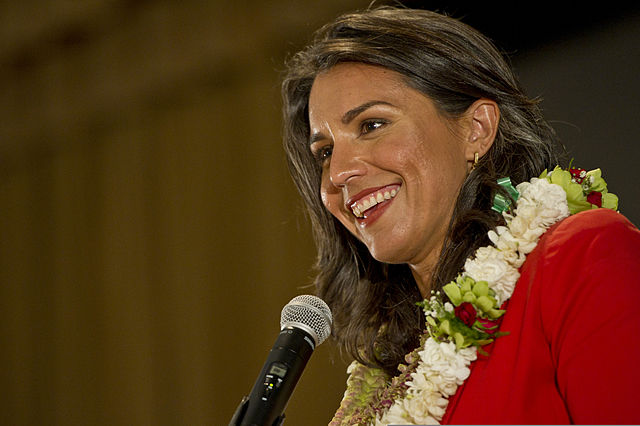 Democratic 2020 presidential candidate Tulsi Gabbard delivered a solid anti-war message during Wednesday night's first Democratic presidential debate.


Her battle with neolib shill Rep. Tim Ryan was the highlight of the (otherwise extremely boring) night:



Gabbard was the only candidate who bucked the establishment and didn't come across as a clown and it showed in the polls and Google trends.


She won the Drudge poll:





The Washington Examiner:





NJ.com: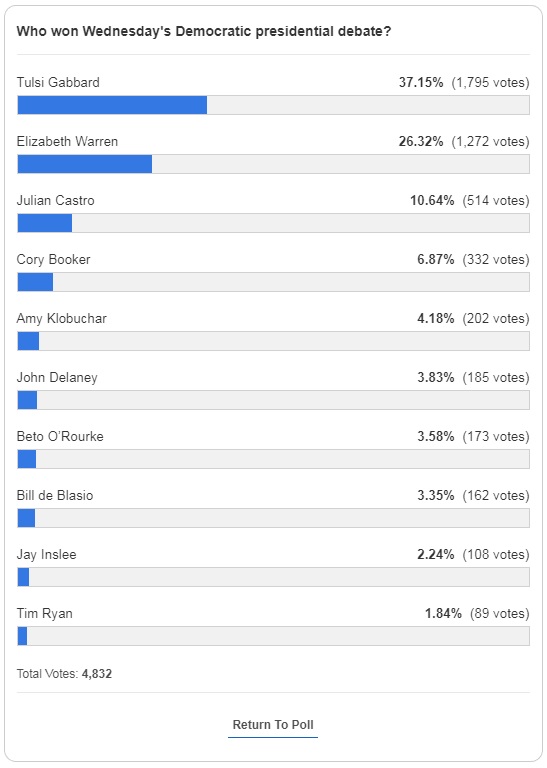 Heavy.com:





She also dominated Google Trends: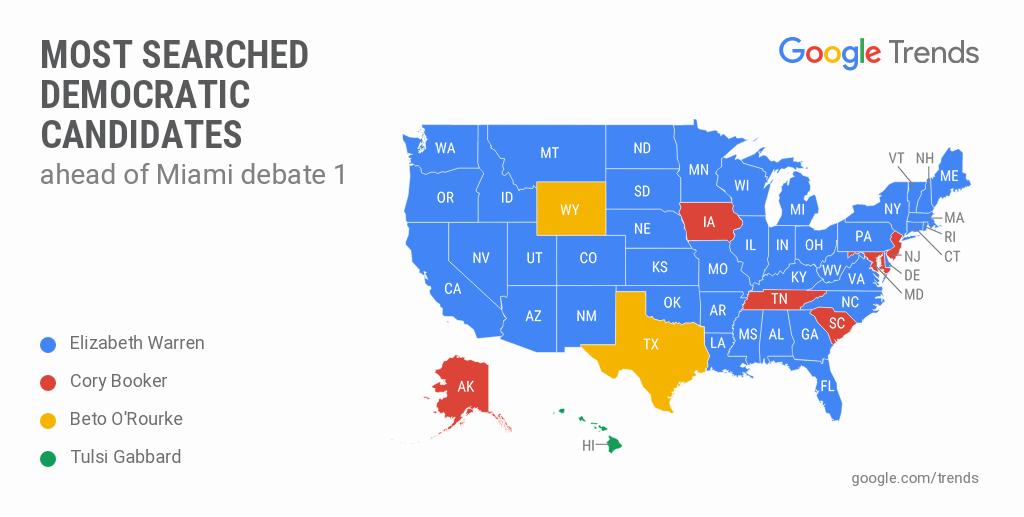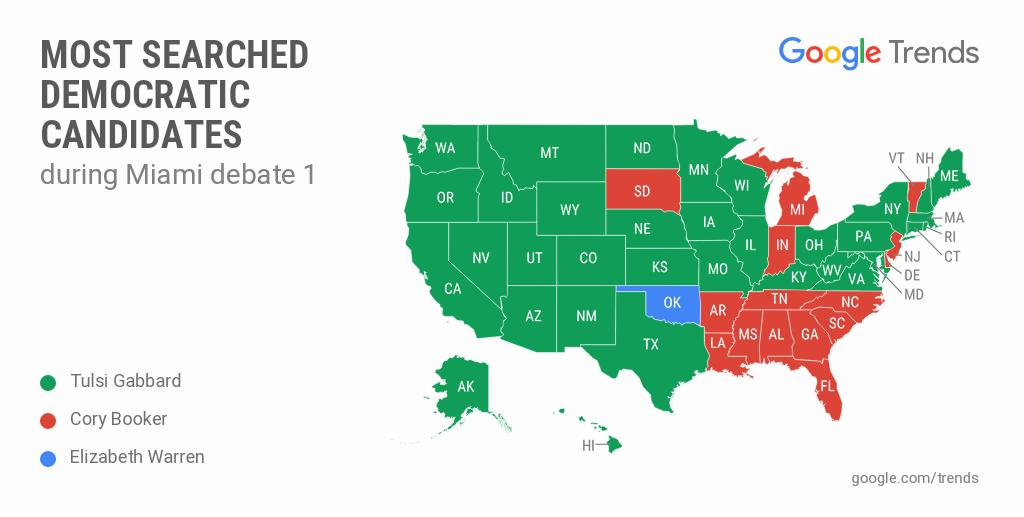 Cory Booker likely saw a huge uptick because of this funny viral clip:



Tulsi was the only candidate to get attacked with a smear question:




As Tulsi's sister who was live-tweeting during the debate highlighted, Meghan McCain said she came across as the "most composed and authentic" candidate (McCain later reposted the tweet and said she stands by her statement):


Tulsi's sister also pointed out MSNBC was giving Warren tons of time at the beginning of the debate:




Cory Booker ended up getting the most time by the end of the debate (nearly double that of Tulsi):


Neocons/neolibs threw a fit over Tulsi crushing it: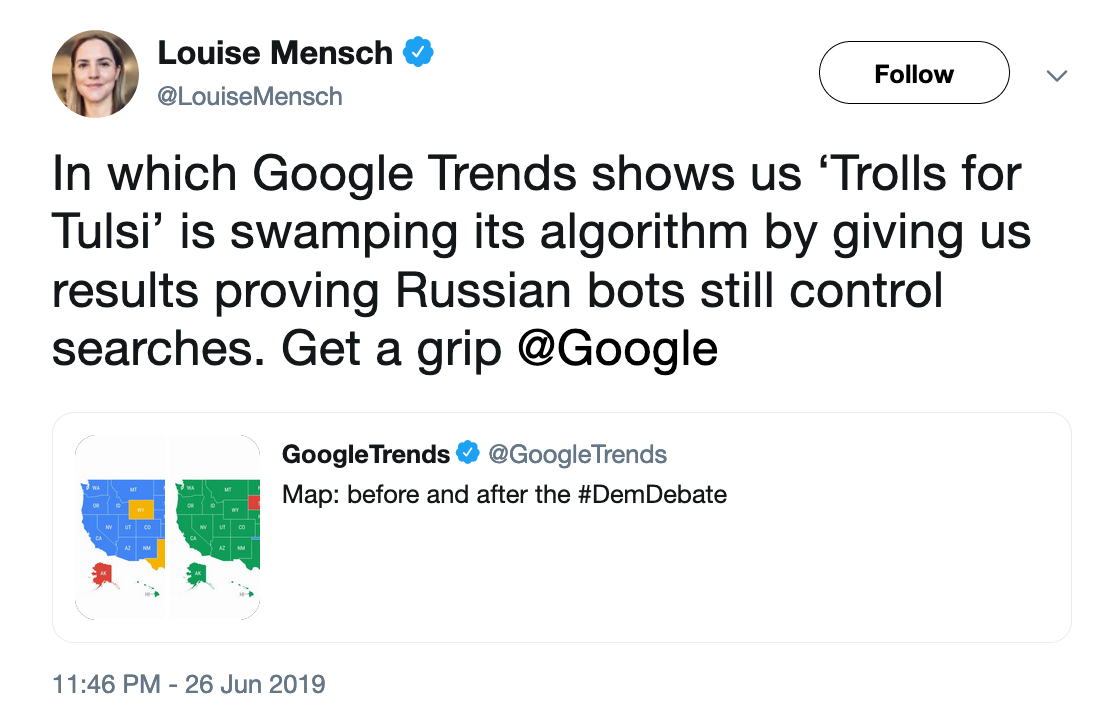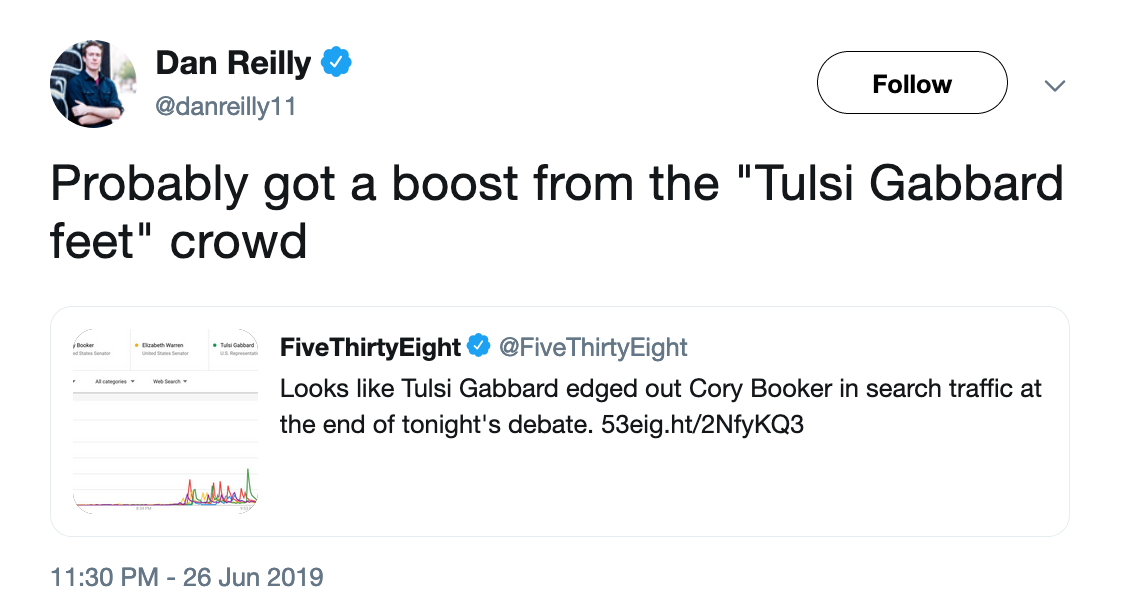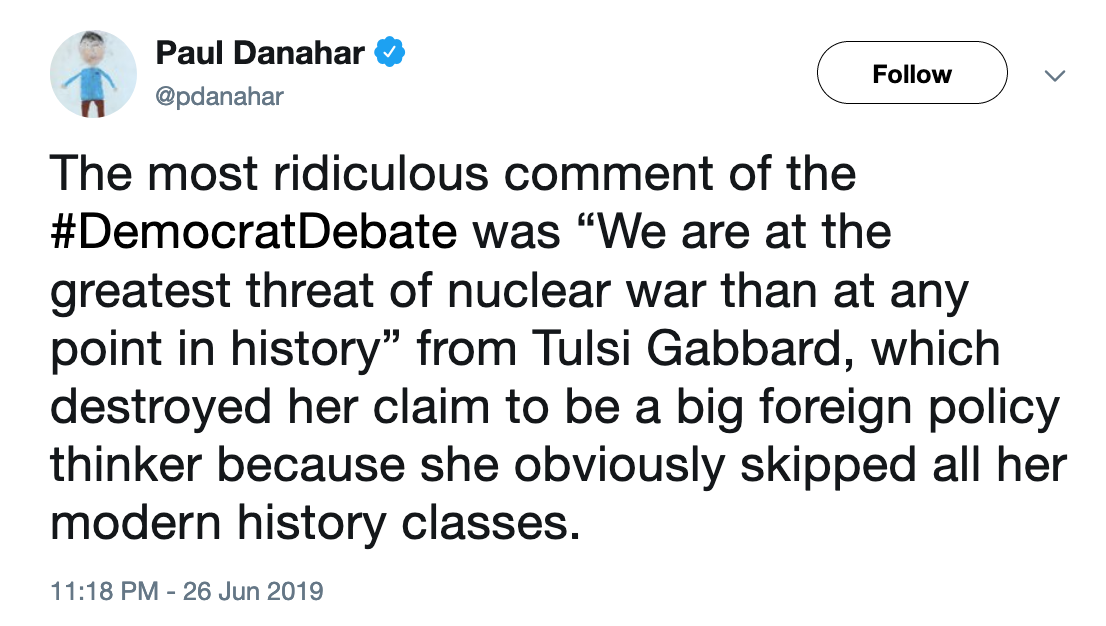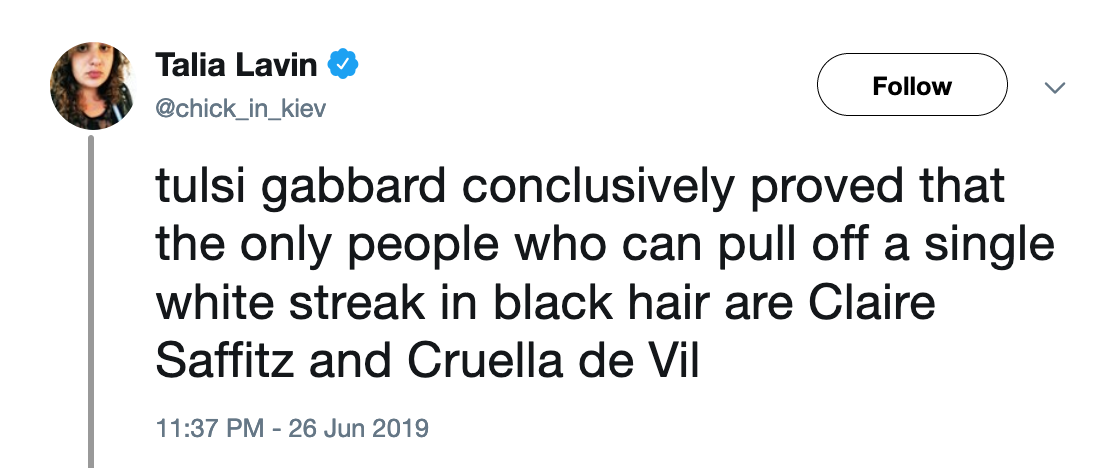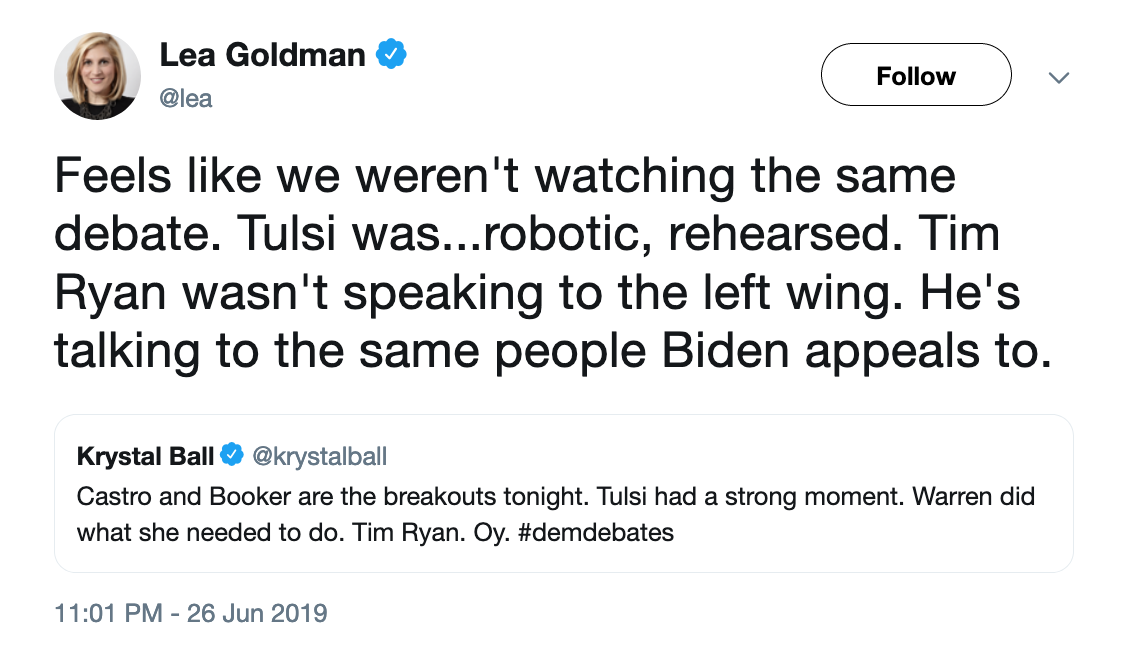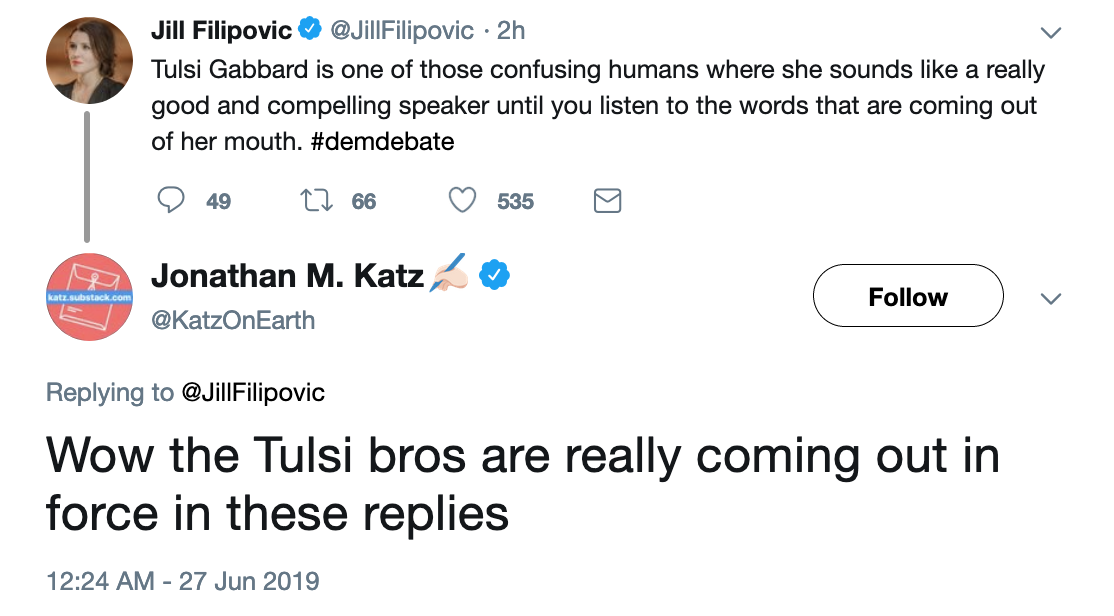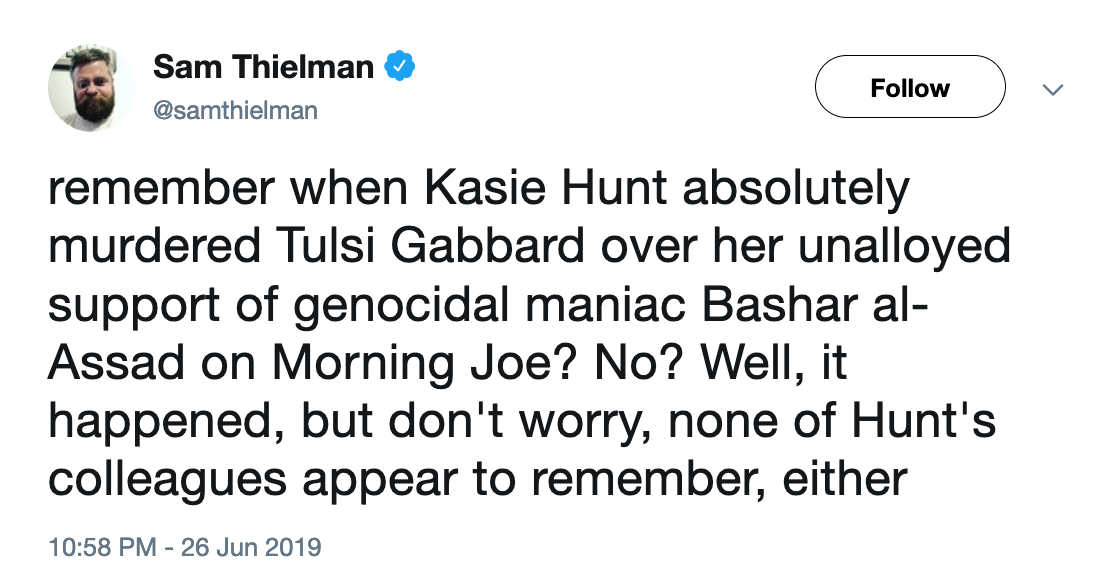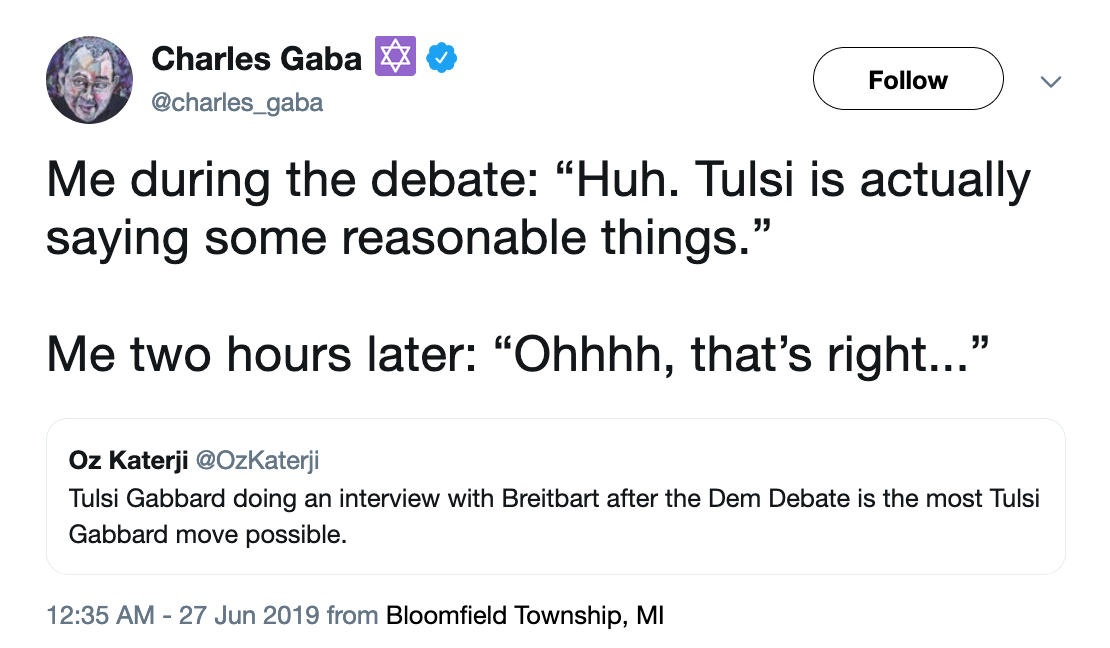 You'd better believe it. She's the only one willing to stand up to our crooked establishment and tell the truth about neocon regime change wars.

Follow InformationLiberation on Twitter, Facebook, Gab and Minds.