Google Censors Project Veritas Video Exposing Google's Censorship
Chris Menahan
InformationLiberation
Jun. 24, 2019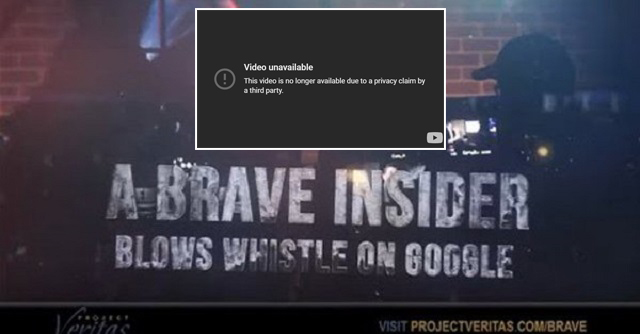 Google took down Project Veritas' bombshell viral video exposing how the tech monopoly manipulates their algorithms in the name of "fairness" to advance a "social justice narrative."


When you click their video (embedded below) it now says: "Video Unavailable: This video is no longer available due to a privacy claim by a third party."



Here's a mirror of the video on BitChute:



And a mirror from Project Veritas:



The privacy complaint was almost certainly filed by their own employees identified in the video as the complaint Project Veritas received earlier today listed the 23 second mark and the 45 second mark as the supposed violations.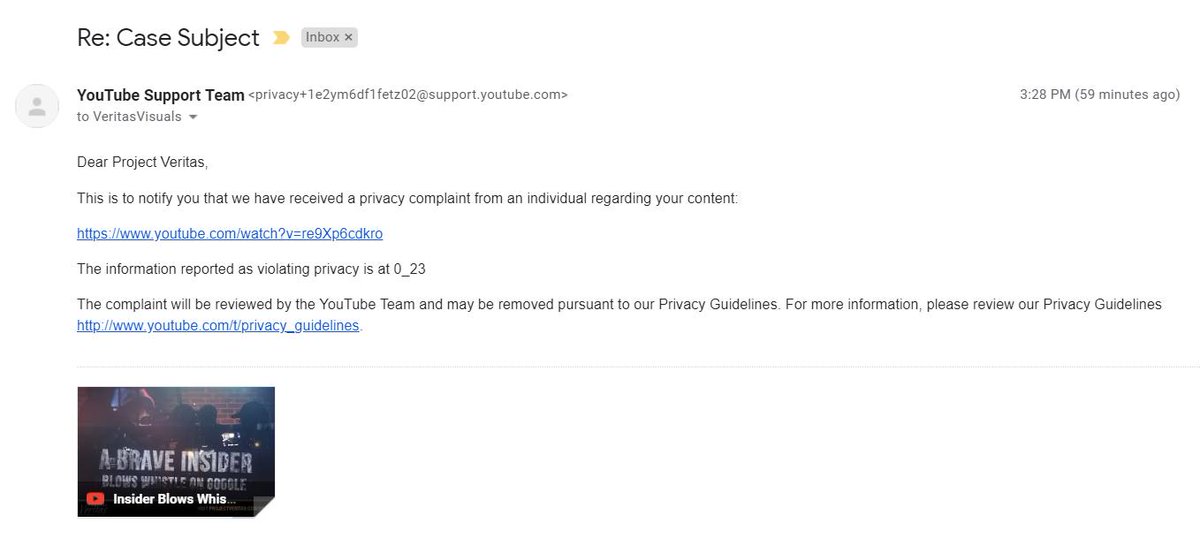 Project Veritas did censor the video on YouTube by blurring the two Google employees' faces at the specific times mentioned, but that wasn't enough.

Earlier today, when James O'Keefe went to post his video to Reddit he was greeted with a message saying: "Your account has been suspended."


Despite being the top story in right-wing media, Project Veritas also appears to have been prevented from "Trending" on Twitter.

When you search "Google" on Google News the story is also been buried on the second page of results: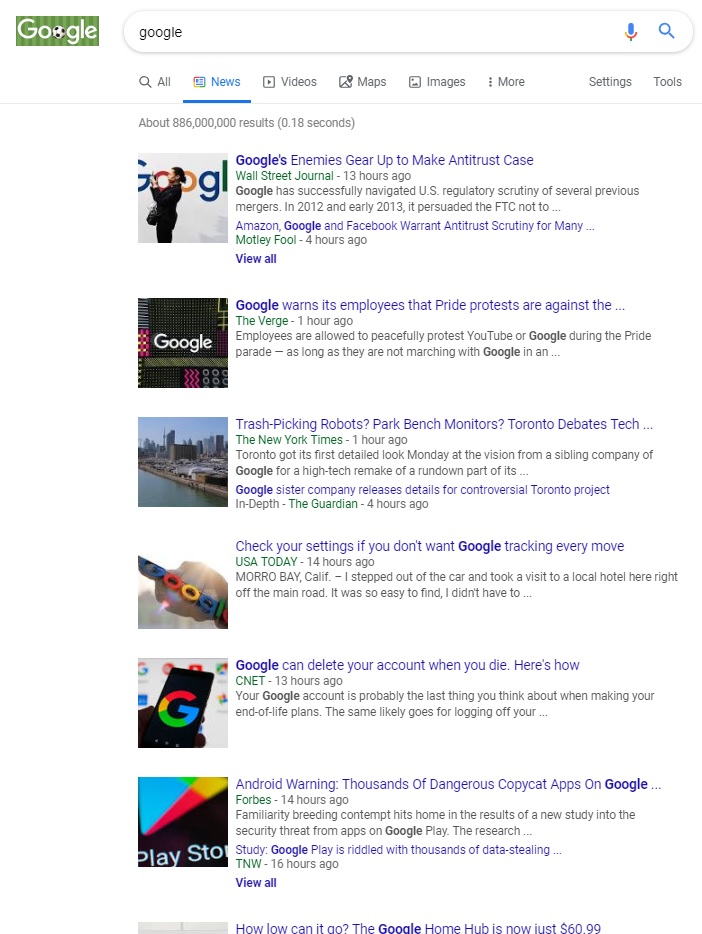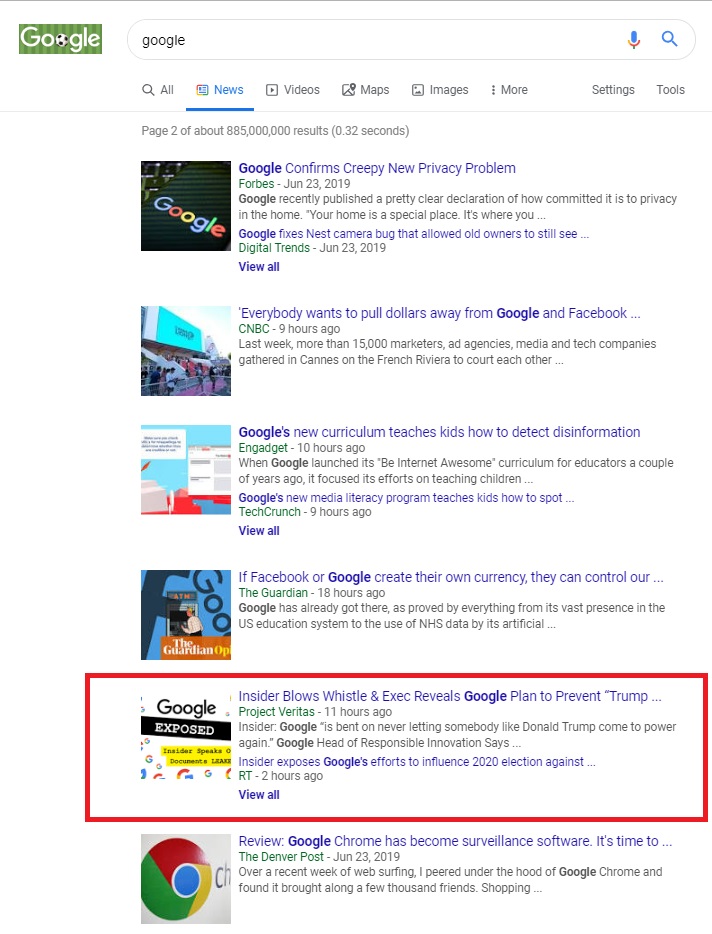 Google also censored Project Veritas's last expose of anti-Christian censorship on Pinterest, pulling their viral video down entirely after first forcing them to blur out everyone's faces.

The arrogance of these tech tyrants is beyond belief. I can only assume Google is panicking behind the scenes and unsure of how to respond. They seem to be handling this in the worst way possible.

Follow InformationLiberation on Twitter, Facebook, Gab and Minds.