Media Demands Facebook Censor Video Making Fun of Nancy Pelosi
Chris Menahan
InformationLiberation
May. 27, 2019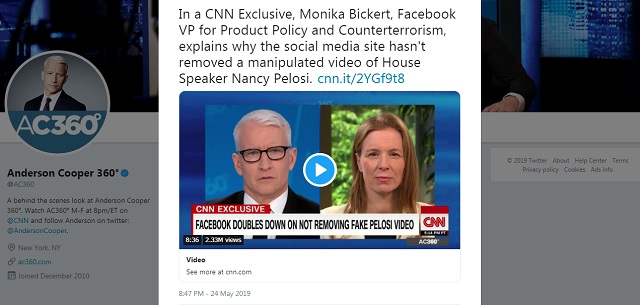 The media is currently demanding social media giants purge "doctored" videos making fun of Nancy Pelosi that were shared by President Trump and his supporters.

On Thursday, Trump shared a video to Twitter from Fox News which used jump cuts to highlight Nancy Pelosi's stammering (which she does constantly).


Rudy Giuliani, who is not part of Trump's campaign, also linked to another comedy video on Facebook which slowed down Pelosi's speech so she sounded drunk (this is a joke which has been done millions of times):



The media repeatedly falsely reported that Trump tweeted the second slowed down video and demanded Facebook and Twitter censor both videos because they're "doctored."



CNN's Anderson Cooper did an over 8 minute segment on Friday with Facebook VP for Product Policy and Counterterrorism, Monika Bickert, where he repeatedly demanded to know why Facebook wouldn't purge the video entirely.


Bickert told him they censored it to limit its reach, but that wasn't enough for him, nor the rest of the media.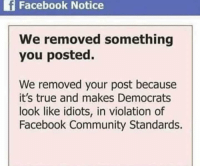 The media is demanding this meme become official Facebook policy.


Hundreds of articles were written attacking Facebook for allowing the "doctored" video to remain up.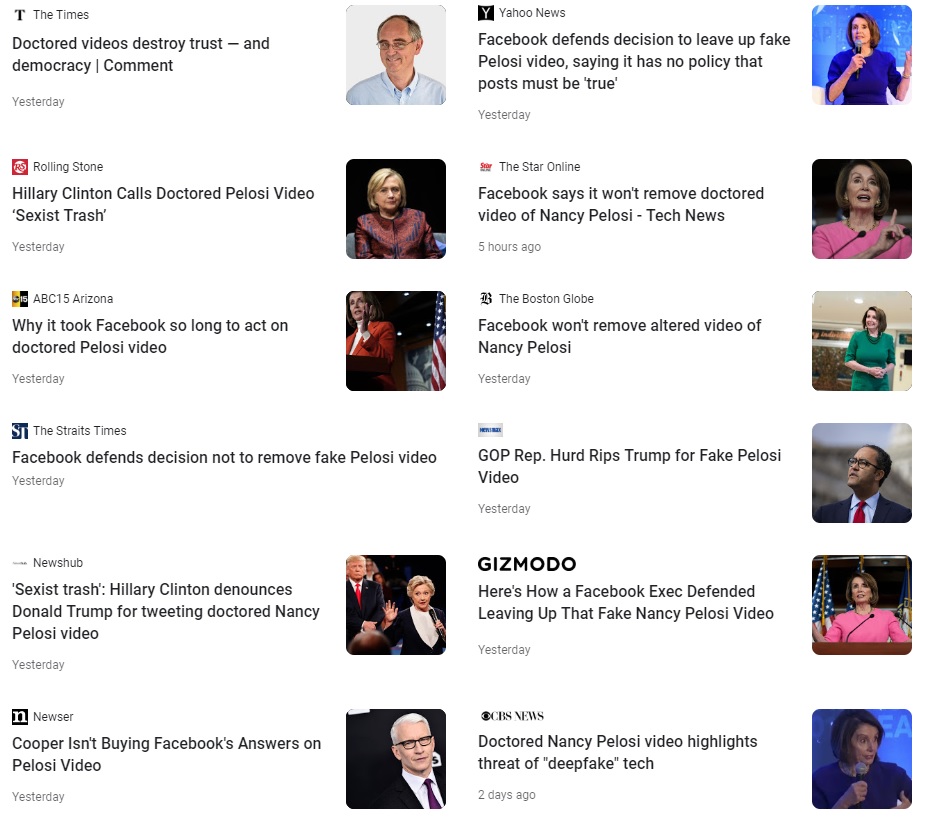 CBS News even ran a headline which make it seem like the video was a CGI-created "deepfake."

In just a few months' time, the media has gone from demanding social media censor everyone on the "far-right" to demanding social media censor everyone making fun of Nancy Pelosi.

Follow InformationLiberation on Twitter, Facebook, Gab and Minds.