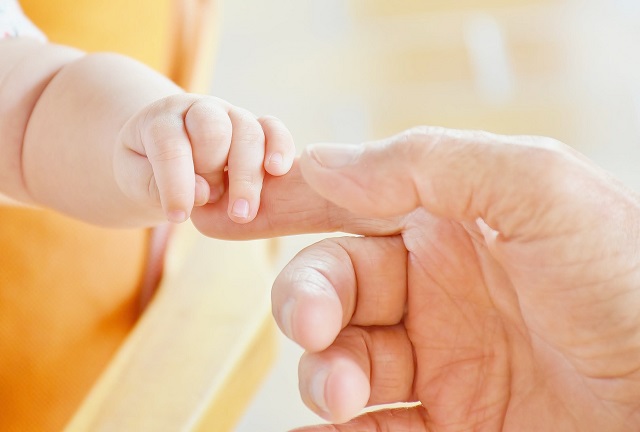 It's happening.

From CBS News:

The Alabama State Senate just passed a near-total abortion ban in a 25 to 6 vote. The legislation provides no exceptions for rape or incest.

The bill now heads to Governor Kay Ivey, a Republican. If she signs it, the bill will become law. Up until Tuesday she has withheld public comment on the legislation.

The legislation -- House Bill 314, "Human Life Protection Act" -- bans all abortions in the state except when "abortion is necessary in order to prevent a serious health risk" to the woman, according to the bill's text. It criminalizes the procedure, reclassifying abortion as a Class A felony, punishable by up to 99 years in prison for doctors.

[...] After the bill passed, Lieutenant Governor Will Ainsworth voiced his support for the measure.

"With liberal states approving radical late-term and post-birth abortions, Roe must be challenged, and I am proud that Alabama is leading the way," Ainsworth tweeted on Tuesday night.
Yeah, cheers broke out in the New York State Senate after they legalized abortions up to the moment of birth.


Governor Cuomo signed the bill into law just hours later and lit the spire on the Freedom Tower pink to "celebrate."


Virginia's Democratic Governor Ralph Northam also spoke in favor of post-birth abortion earlier this year.


Vermont just moved to amend their constitution to recognize abortion "as a fundamental right" at any stage of pregnancy for any reason.

CBS continues:

Alabama's ban is the latest in an onslaught of state-level anti-abortion measures that activists hope will be taken up by the Supreme Court and potentially overturn Roe v. Wade, the landmark 1973 decision that protects a woman's right to the procedure. Last week, Georgia Governor Brian Kemp signed into law the state's so-called "fetal heartbeat" bill, a measure that will prohibit abortions after a heartbeat is detected in an embryo, which is typically five to six weeks into a pregnancy, and before most women know that they're pregnant. The state was the sixth to pass such a law, and the fourth this year alone.
The ACLU has already announced they're going to sue and said women killing their own babies is a "constitutional right":


Alyssa Milano showed over the weekend with her hilarious #SexStrike tweet that ending abortion will discourage rampant degeneracy:


The question is whether or not the Republican majority on the Supreme Court will overturn the scam that was Roe v. Wade.

If the case was ruled on today, I would assume John Roberts would be the swing vote and would vote in favor of abortion. That said, Ruth Bader Ginsburg could pass at any moment and give Trump another SCOTUS pick.

Here's what would happen if Roe was overturned, according to Focus on the Family:

On the day Roe is overturned, states revert to pre-Roe, existing laws. That means abortion will be legal in a handful of states, and illegal in a handful of others where such laws are still on the books, but have remained unenforced because of Roe. A few states have so-called "trigger laws" on the books that will automatically make abortion illegal in most instances, on the day Roe is overturned. And the rest of the states -- and possibly Congress -- will begin to debate and pass laws that reflect the wishes of the majority of their citizens -- one way or the other.
Polling over the past decade has shown people are becoming more and more pro-life. One factor driving the shift may be advances in ultrasound showing babies in their mother's wombs are not just a "clump of cells" (this video has almost 30 million views):



A Marist poll in February found "Americans are now as likely to identify as pro-life (47 percent) as pro-choice (47 percent)."

Follow InformationLiberation on Twitter, Facebook, Gab and Minds.