Kavanaugh Delivers: Sides With SCOTUS Libs to Knock Apple Down A Peg
Chris Menahan
InformationLiberation
May. 13, 2019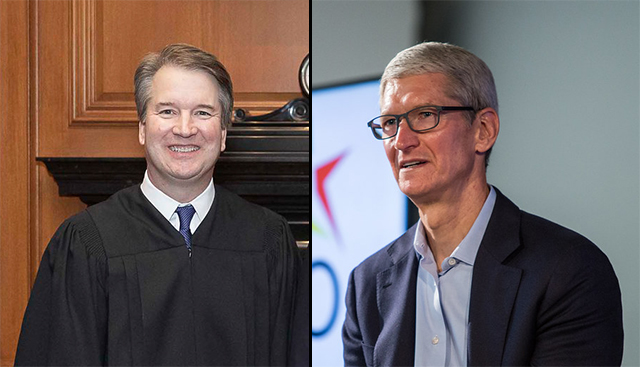 Supreme Court Justice Brett Kavanaugh delivered a savage blow to Apple CEO Tim Cook on Monday by siding with the Supreme Court's leftists to rule that Apple can be sued for their monopolistic practices.

From The Hill, "Supreme Court rules iPhone users can sue Apple over App Store prices":

The Supreme Court on Monday said that iPhone users can proceed with a class-action lawsuit against Apple over its control of app sales in a ruling that could threaten the company's exclusive marketplace of third-party software.

A group of consumers had sued Apple, claiming that the company's monopoly over its App Store led to inflated app prices. Apple disputed the legality of the suit, arguing the consumers had no standing to sue the company because it merely operated the App Store as an intermediary between users and the developers who make and sell apps.
Apple argued they're above the law but Kavanaugh gave them a kick to the teeth:
Justice Brett Kavanaugh wrote the opinion for the 5-4 decision, surprising many by breaking with his conservative colleagues and siding with the court's liberal justices.

The Supreme Court had ruled in 1977 in a case called Illinois Brick that only "direct purchasers" of products have standing to bring antitrust lawsuits. In his decision, Kavanaugh rejected Apple's argument that it was the app developers, and not the company operating the App Store, that sold the programs directly to users.

"Apple's theory would provide a roadmap for monopolistic retailers to structure transactions with manufacturers or suppliers so as to evade antitrust claims by consumers and thereby thwart effective antitrust enforcement," Kavanaugh wrote.

[...] "In this case, unlike in Illinois Brick, the iPhone owners are not consumers at the bottom of a vertical distribution chain who are attempting to sue manufacturers at the top of the chain," Kavanaugh wrote.

"There is no intermediary in the distribution chain between Apple and the consumer. The iPhone owners purchase apps directly from the retailer Apple, who is the alleged antitrust violator," he continued. "The iPhone owners pay the alleged overcharge directly to Apple."
Sounds logical to me.

I think in the past I might have shared articles favorable towards Apple on this case -- which was filed all the way back in 2011 -- but after Tim Cook joined with the ADL to declare war on free speech I'm now ecstatic to see him get knocked down a peg.



Kavanaugh seems to be a very smart man who is capable of seeing the world for what it is rather than being blinded by ideology and vague "principles" like Neil Gorsuch.

While I don't know if Tim Cook's behavior had any effect on Monday's ruling, this is more evidence showing Kavanaugh is not a mindless "conservative" who believes corporations have a constitutional right to crush Americans under their boots in the name of the "free market."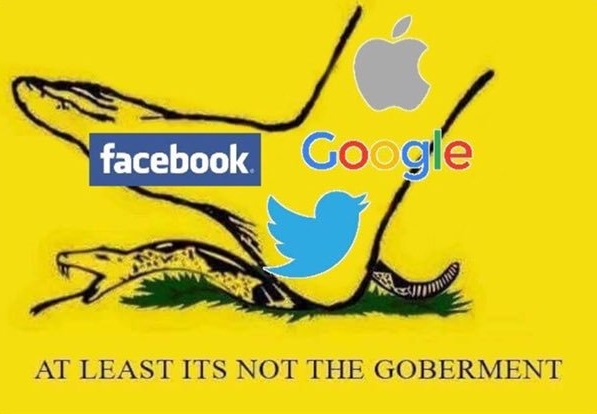 Follow InformationLiberation on Twitter, Facebook, Gab and Minds.