Accused Trans School Shooter's Father Is An Illegal Alien, Twice Deported Serial Felon
Chris Menahan
InformationLiberation
May. 11, 2019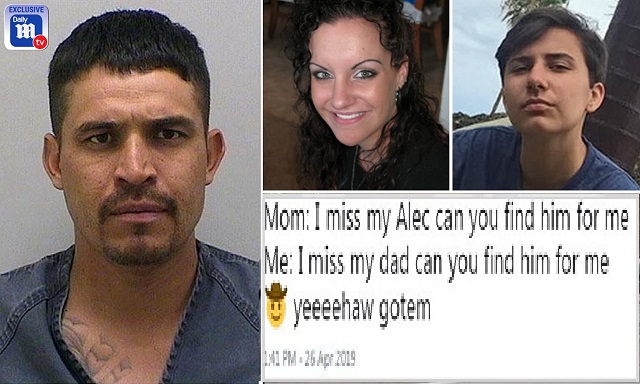 The story of the mass shooting in Colorado, which the media memory holed within hours after learning the identities of the two suspects, just keeps getting wilder.

From The Daily Mail:

The father of one of the alleged STEM School Highlands Ranch shooters in Colorado is a serial felon and illegal immigrant from Mexico, DailyMail.com can reveal.

Jose Evis Quintana, the father of alleged 16-year-old killer Alec McKinney was once jailed for 15 months for domestic violence against Alec's mother and 'menacing with a weapon'.

McKinney has been charged alongside his friend Devon Erickson of killing one student and injuring eight others at the school close Denver, Colorado.

Records show Quintana, 33, who was also deported twice, had a string of arrests in the Colorado dating back from 2008 to 2017.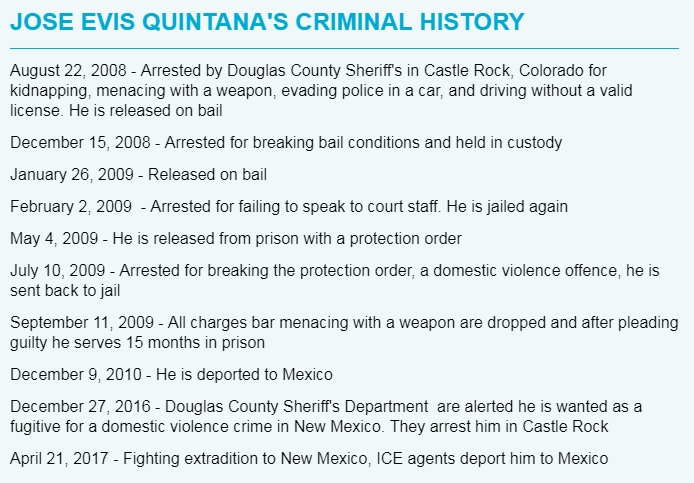 Court papers show that despite Quintana terrorizing Alec's mother Morgan Lynn McKinney, 32, he managed to convince her to marry him in 2009, a year before he was first deported.

Quintana, 33, who admitted to having a history of drink and drug problems, was sent back to his native Mexico on December 9, 2010.

Alec, 16, had posted a message on social media about missing his father, just 11 days before the Tuesday May 7 shooting which saw McKinney and friend Devon Erickson, 18, allegedly kill one student and injure eight others.

Transgender McKinney, who was born a girl called Mya, had turned 16 on April 14 and wrote on twitter on April 26: 'My mom talking to me about how she hates the new alec. Mom: I miss my Alec can you find him for me. Me: I miss my dad can you find him for me.'
A true "modern family."

Follow InformationLiberation on Twitter, Facebook, Gab and Minds.