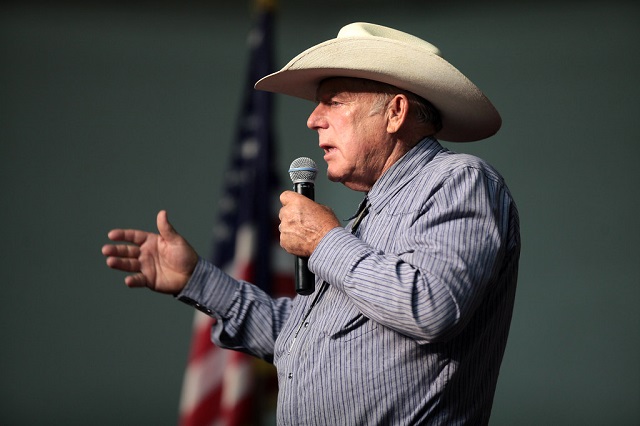 Baker Creek Seed Company on Monday canceled a scheduled visit from rancher Cliven Bundy on how to grow ancient crookneck watermelons in a desert climate after Twitter mobs started threatening all their vendors.

The media tipped the Twitterati off before the event could take place with articles like this one:


The Twitterati responded exactly as expected:



Hundreds of leftists -- who've likely never seen a farm in real life -- all claimed they were avid gardeners and lifelong customers and announced they'll be boycotting them in response:




From the Springfield News-Leader:

"Cliven Bundy will not be appearing at our Spring Planting Festival next week," said a statement posted to the Baker Creek Facebook page just before noon.

"After a long discussion, both Bundy and Baker Creek staff agree that his presence could cause a safety issue and other concerns for all participants."

On a call from Emmett, Idaho, Ammon Bundy — one of Cliven Bundy's sons — confirmed the news.

"People know that this organization basically has uninvited my father to speak because of political reasons," he told the News-Leader. "You know, that will be known and seen. And I don't blame them. Don't get me wrong, I don't blame them, and my father certainly wants to make it easy and peaceful for them to have their event and succeed in whatever it is that they want to do."

He added, "The facts and the truth will show clearly what really happened, and that is they invited my father for his knowledge and experience in being able to grow rare seeds in a desert climate using very little water and (he) wanted to share that knowledge, and for political reasons they uninvited him."

Kathy McFarland, media relations staffer for Baker Creek, said that the company had learned that opponents of Bundy had concrete plans to protest the Spring Planting Festival near the festival site.

"That was actually our concern, yes," she told the News-Leader midday Monday. "At first we thought (opposition to the announced Bundy visit) was just people talking on Facebook and so forth. But when it appeared to be an organized plan and threatening our vendors, we thought we have a responsibility to our festival-goers."
Baker Creek's full statement read like something out of a Soviet show trial:

ANNOUNCING CHANGES TO SPEAKER LINEUP AT SPRING PLANTING FESTIVAL

April 29, 2019

Cliven Bundy will not be appearing at our Spring Planting Festival next week. After a long discussion, both Bundy and Baker Creek staff agree that his presence could cause a safety issue and other concerns for all participants.

We thank everyone for sharing concerns and thoughts about our speaker lineup. We recognize that many of you have passionate concerns on many sides of issues that have come forth. We appreciate the information and many points of view that people have shared about the situation. A few Baker Creek staff members became acquainted with Bundy while researching an heirloom seed variety, and we were unaware of many of the controversies surrounding him. We are committed to thoroughly researching the issues raised by our friends and customers during this discussion.

Baker Creek is a supporter of diversity. The company was founded on the idea of saving the diversity of seeds. We believe just as strongly in the diversity and equality of all people. We would never consciously do anything that could be construed negatively toward any culture, color, religion, etc. The Gettle family itself is a multicultural American family, with Hispanic, Chinese, German, and Jewish heritage. We celebrate diversity in both our family and our business. We strive to include many cultures in our speaker lineup, our catalogs, and other publications, because we believe a diversity of cultures and ideas is what makes this nation great. In recent years, we have substantially supported humanitarian work in many nations without regard to people's religion, culture, or color.

A staff writer met Bundy while visiting farmers in Nevada. Several told her that she needed to talk with him because he was the longest-running organic farmer in the area. He had been commercially growing heirloom melons for over 40 years. That was our only connection to this farmer, who told our writer many stories of his past seed saving and plant breeding practices, and about his work in the valley to preserve the local seeds of the area. He volunteered to speak about his seeds and dry farming practices at one of our events.

Our staff thought these sounded like great topics, and we invited him to participate in our Spring Planting Festival. As is the case with all of our speakers, he volunteered participation without receiving a stipend or honorarium. Although we had seen a few news clippings over the years, we were naively unaware of the controversy surrounding him. We do believe in rights of free speech and letting people be heard, even if we disagree with their ideals. But at this time, due to security and other issues raised by many of you, all parties think it would be better to research the situation, read the information that has been sent to us by customers. We apologize for any ill feelings this has caused, this certainly was not our intention.

As the festival date approaches, we will be updating our speaker schedule with other changes.

The Baker Creek Staff
Teaching people how to grow ancient crookneck watermelons is now verboten unless you hold the right views on prog-globalism.

Follow InformationLiberation on Twitter, Facebook, Gab and Minds.