Not Everyone Is Mourning Over Notre Dame Cathedral Being Set Ablaze
Chris Menahan
InformationLiberation
Apr. 15, 2019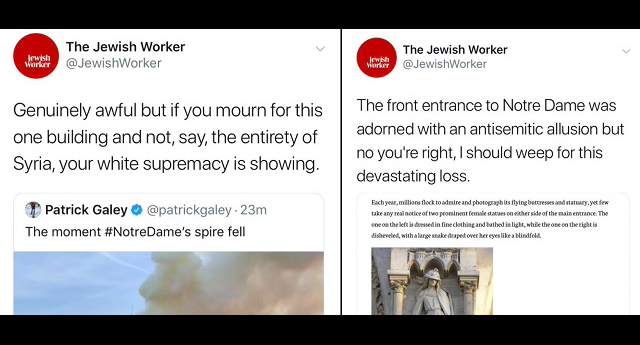 The burning of the nearly 1,000 year old Notre Dame Cathedral in France brought out some rather interesting responses on social media.

Perhaps the hottest "hot take" was from the left-wing rag "The Jewish Worker," which suggested it was "white supremacy" to care about the "antisemitic" Notre Dame Cathedral being set ablaze:




The Jewish Worker later deleted the first tweet but made clear they still agree with everything they said (it was just "ill-timed"):


Here was some of the reactions from Facebook:


BuzzFeed hilariously tried to claim that video was a "hoax":



Everything which runs contrary to their egalitarian worldview is fake and must be censored.

Here's some of the reactions from Twitter: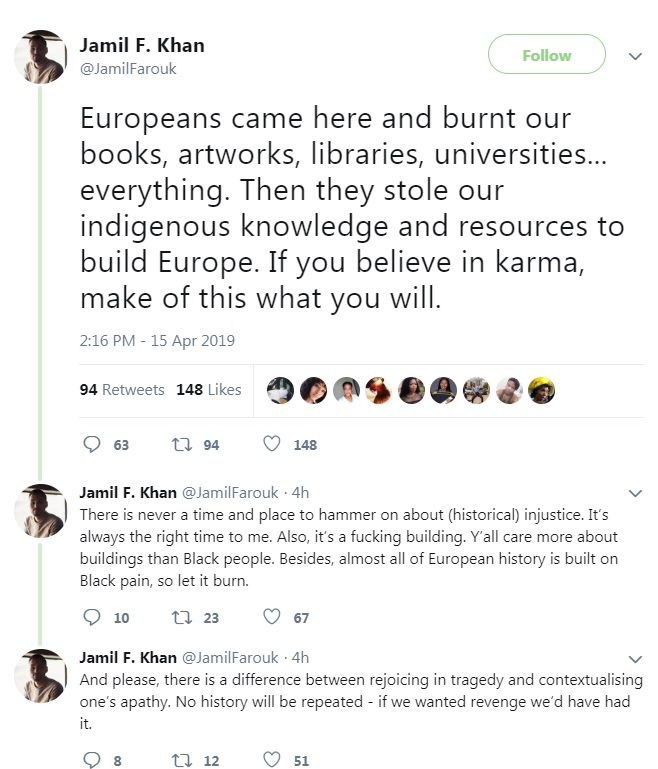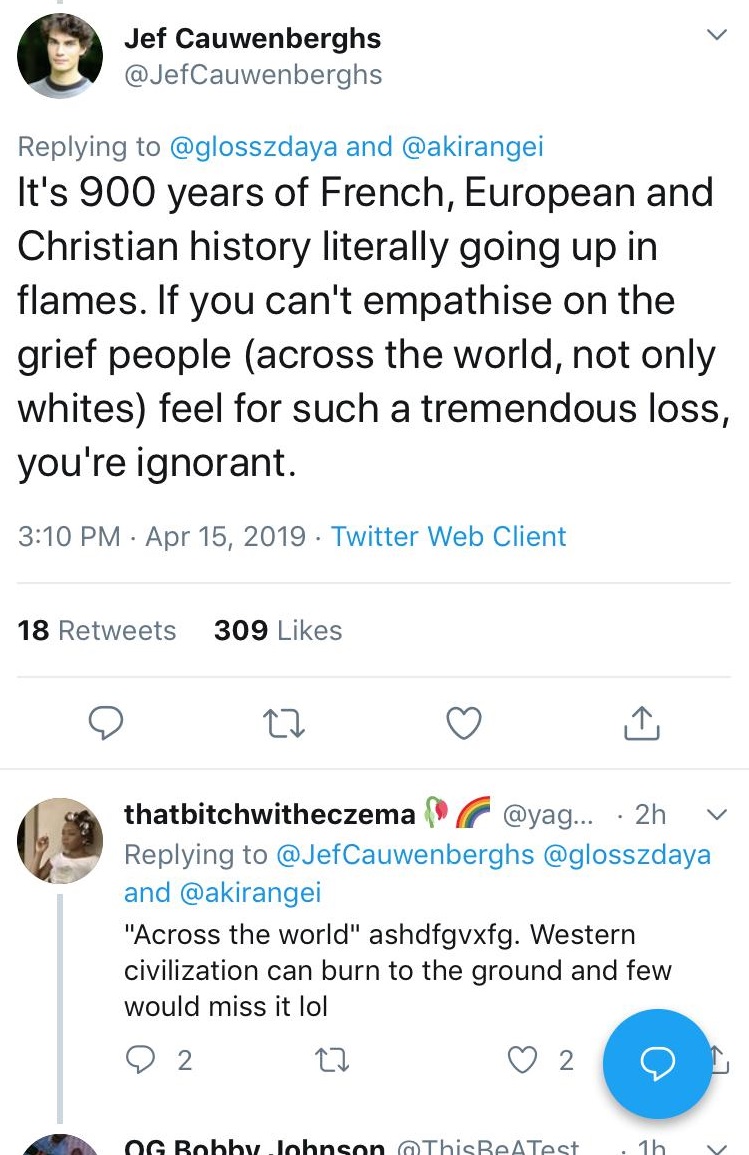 Remember folks, all we need to do to bring about a multicultural utopia is eliminate all borders!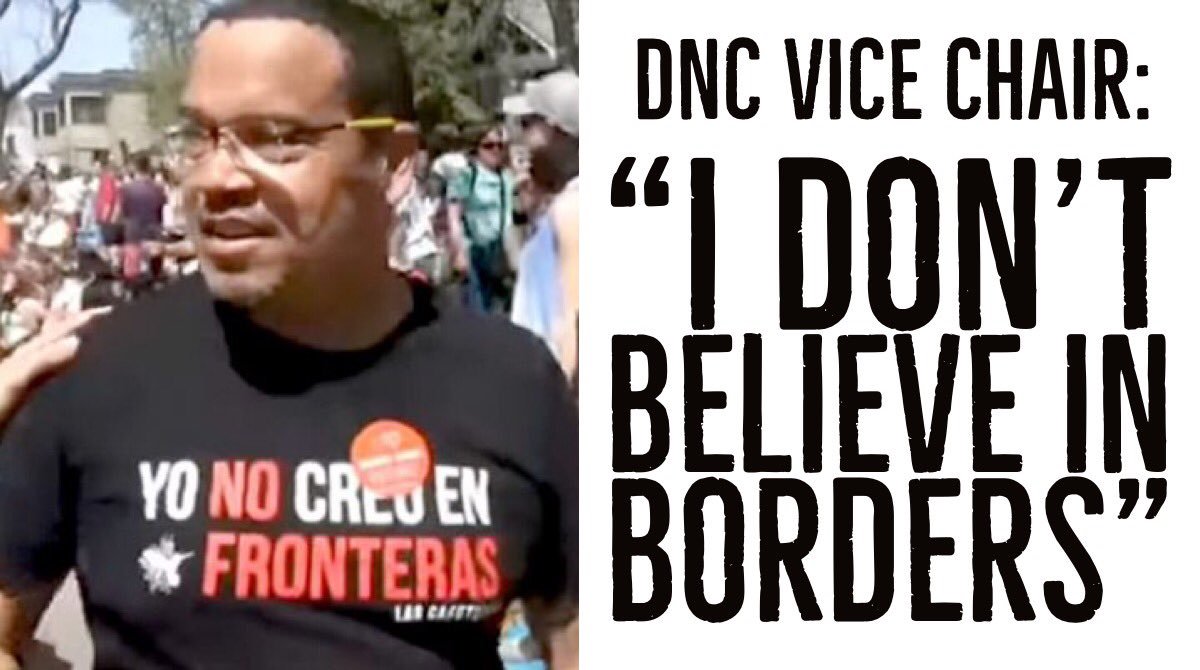 Follow InformationLiberation on Twitter, Facebook, Gab and Minds.