Trump Admin Names Iran's Military As A Terrorist Group, Netanyahu Praises Move
Chris Menahan
InformationLiberation
Apr. 08, 2019


How does this help America?

From Reuters, "In unprecedented move, U.S. names Iran's Revolutionary Guards a terrorist group":

President Donald Trump said on Monday he would name Iran's elite Islamic Revolutionary Guard Corps a terrorist organisation, in an unprecedented step that drew Iranian condemnation and raised concerns about retaliatory attacks on U.S. forces.

The action by Trump, who has taken a hard line towards Iran by withdrawing from the 2015 Iran nuclear deal and re-imposing broad economic sanctions, marks the first time the United States has formally labelled another nation's military a terrorist group.

The U.S. step, which takes effect on April 15, prompted an immediate response from Iran, whose Supreme National Security Council in turn designated U.S. military forces as a "terrorist organisation," Iranian state-run TV reported.

"The U.S. military bases and their military forces in the region will be considered terrorist bases and terrorist forces that will be dealt with and confronted accordingly," Iran's Deputy Foreign Minister Abbas Araqchi told Iranian state TV, calling the U.S. decision "a major strategic mistake."

"The IRGC is the Iranian government's primary means of directing and implementing its global terrorist campaign," Trump said in a statement. His administration has long criticized Iran for its influence in Iraq, Syria and Yemen.

Critics of Trump's decision said it was largely symbolic because U.S. law already carried penalties of up to 20 years in prison for U.S. persons who deal with the IRGC because of its designation under another U.S. sanctions programme, the U.S. Specially Designated Global Terrorist list.
Pompeo said this is expanding sanctions:


Enigma Public has a useful "sanctions tracker" showing how the US now has sanctions on something like 30% of the globe:

1994: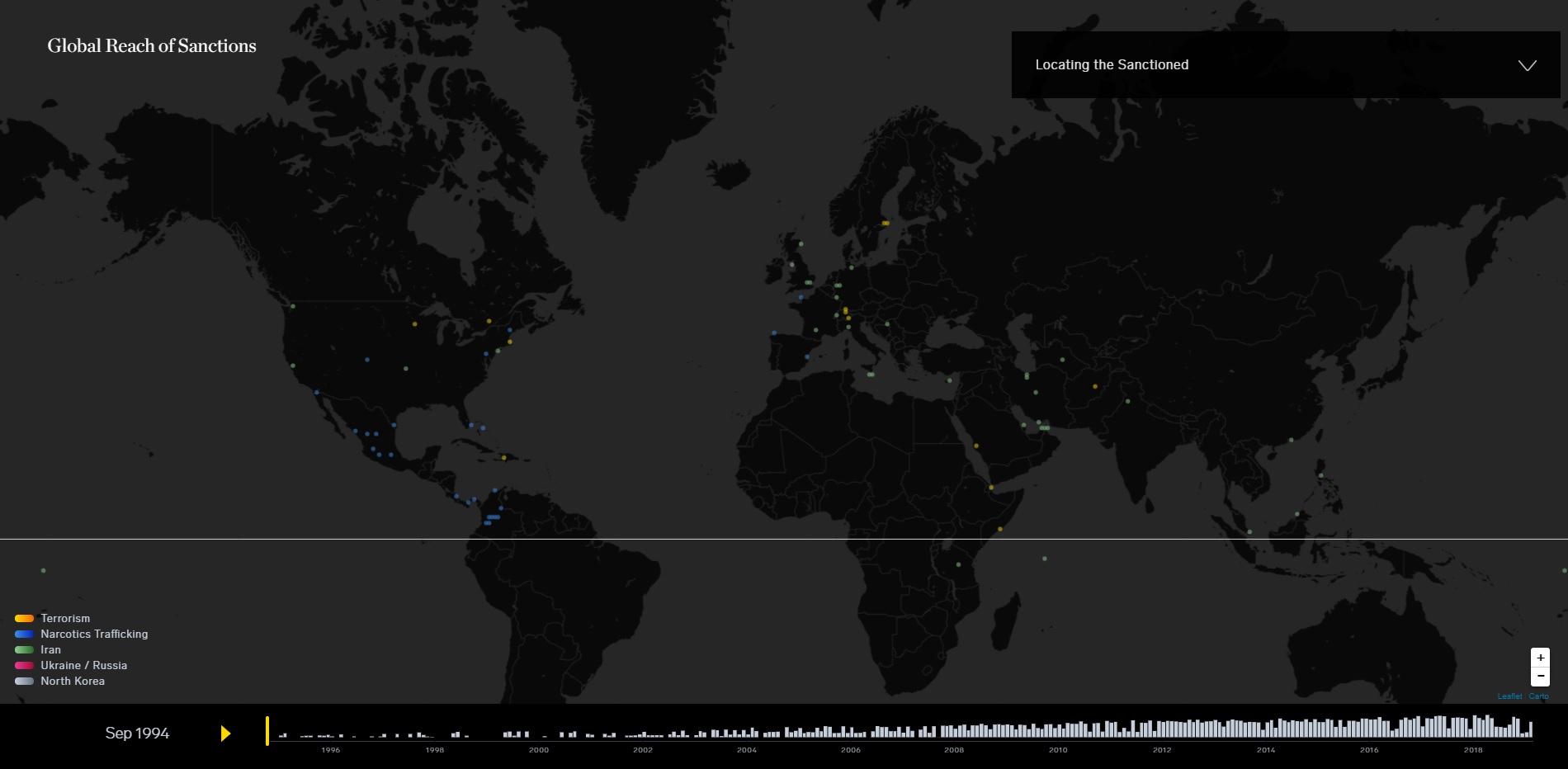 2007: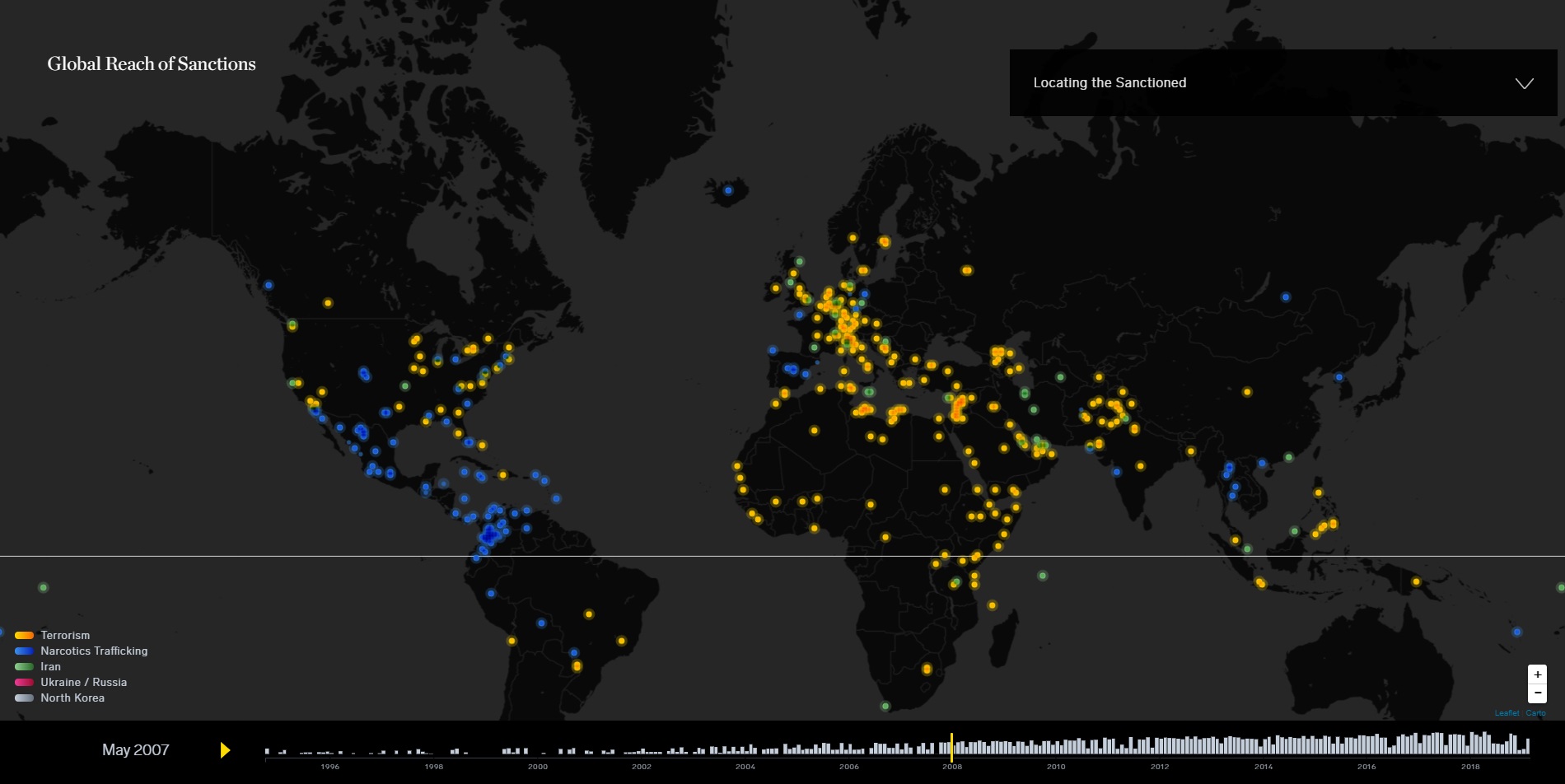 2017: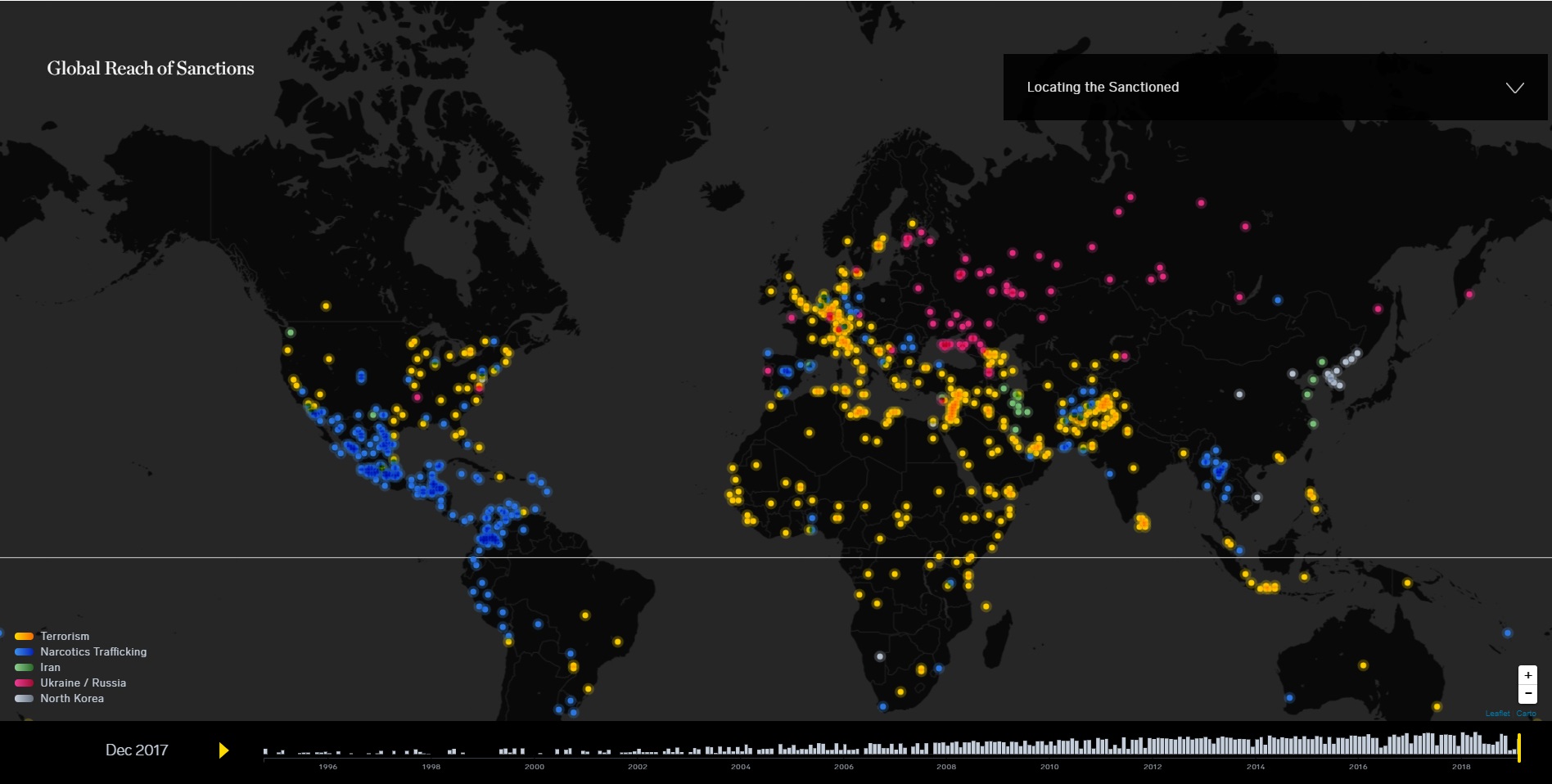 Though this latest expansion of sanctions offers no discernible benefit to America and potentially puts US troops at risk, Israeli Prime Minister Benjamin Netanyahu -- who has an election coming up on April 9th -- is very happy with the move:


UPDATE: Netanyahu, In Hebrew Only, Says Trump Named Iran Guards a Terror Group at His Request

Follow InformationLiberation on Twitter, Facebook, Gab and Minds.