Russia Cites EU's Censorship Regime to Justify Passing 'Fake News,' 'Internet Insults' Bills
Chris Menahan
InformationLiberation
Mar. 19, 2019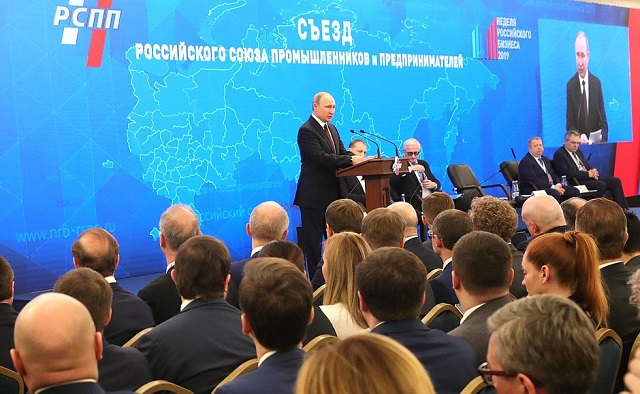 Russian officials are citing authoritarian censorship laws passed by European governments as a justification for passing similar laws restricting free speech in Russia.

From The Moscow Times:

Russian President Vladimir Putin has signed a controversial set of bills that make it a crime to "disrespect" the state and spread "fake news" online, Russian media reported on Monday.

[...]The legislation will establish punishments for spreading information that "exhibits blatant disrespect for the society, government, official government symbols, constitution or governmental bodies of Russia."

Online news outlets and users that spread "fake news" will face fines of up to 1.5 million rubles ($22,900) for repeat offenses.

[...]More than 100 journalists and public figures, including human rights activist Zoya Svetova and popular writer Lyudmila Ulitskaya, signed a petition opposing the laws, which they labeled "direct censorship."

The Kremlin, however, denied the legislation amounts to censorship.

"What's more, this sphere of fake news, insulting and so on, is regulated fairly harshly in many countries of the world including Europe. It is therefore of course necessary to do it in our country too," Kremlin spokesman Dmitry Peskov said.
If you're an EU-Authoritarian, you literally can't argue with that logic.

The governments of Sweden and Germany regularly raid people's homes or drag people into court over "anti-migrant" Facebook posts. Australia, New Zealand and the United Kingdom are throwing people in prison for watching or sharing video of the mosque attack in Christchurch.

Though Western media outlets are whining about these new laws in Russia and complaining about how authoritarian they are, the reality is most Western governments' laws are even worse. Additionally, it's journos who are at the forefront of waging war on the First Amendment here in America.

Follow InformationLiberation on Twitter, Facebook, Gab and Minds.