Slap On The Wrist: Jussie Smollett Charged With One Count Of 'Disorderly Conduct'
Chris Menahan
InformationLiberation
Feb. 20, 2019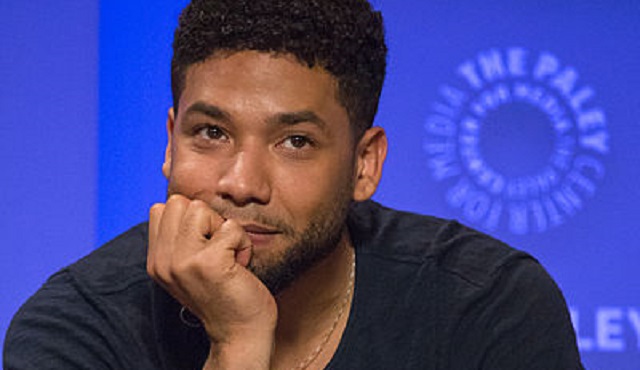 It looks like Jussie Smollett is going to get a mere slap on the wrist for allegedly lying to police and manufacturing a fake hate crime against himself to libel half the country as evil racists.

From ABC 7 Chicago:

"Empire" actor Jussie Smollett has been charged with one count of felony disorderly conduct for filing a false police report, the Cook County State's Attorney's Office said Wednesday evening.

Smollett is due in court in Chicago at 1:30 p.m. Thursday. Chicago police spokesman Anthony Guglielmi said CPD detectives will make contact with Smollett's legal team to "negotiate a reasonable surrender for his arrest."

Smollett is not in custody at this time. Guglielmi told ABC News police are not actively looking for the actor because "this is not a violent crime," but said "the longer this goes, the more we have to do what we have to do."
Smollett faces at most one and a half years in prison. The Nigerian brothers who allegedly helped him stage this fake hate crime are not facing any charges.

WATCH:




Reporter Andy Ngo said rank and file officers are "angry" with the decision:


This was, allegedly, what amounts to a criminal conspiracy to generate racial animus against around half the country just for the sake of career advancement.


Smollett may still have to answer for the terroristic letter he allegedly had sent to himself through the mail:


We'll have to wait and see whether the FBI lets him off with just a slap on the wrist as well.

[Image source: Dominick D, Flickr]

Follow InformationLiberation on Twitter, Facebook, Gab and Minds.