Trump On FBI's 25th Amend. Plot: "This Was The Illegal & Treasonous 'Insurance Policy' In Full Action!"
Chris Menahan
InformationLiberation
Feb. 18, 2019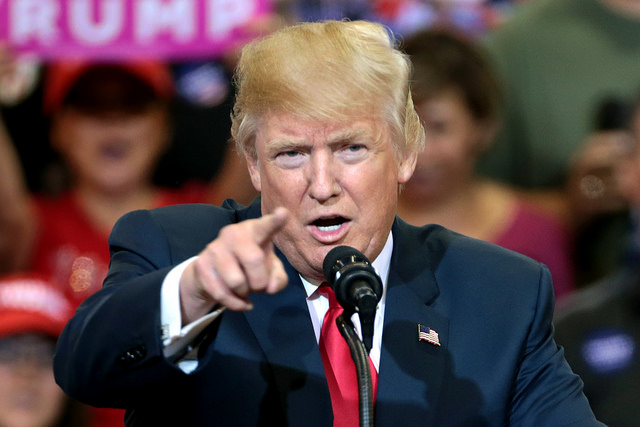 President Trump on Monday slammed former FBI Deputy Director Andrew McCabe and Deputy Attorney General Rod Rosenstein for their involvement in an alleged plot to have him ousted through the 25th Amendment.

From Zero Hedge:

During an interview that aired in full on CBS last night, former FBI Deputy Director Andrew McCabe - who was famously fired just hours before qualifying for his pension due to what the DOJ inspector general described as "unauthorized leaks to the press" - McCabe insisted that Rod Rosenstein was "absolutely serious" when he asked senior Trump administration officials to clandestinely record their conversations with the president in preparation for removing him under the 25th amendment - a plan that has been derided as an attempted coup by family members and allies of the president.

Clearly displeased with McCabe's revelations, Trump lashed out at again on Twitter, accusing him of telling a "deranged" story and plotting "a very illegal act".
Here's Trump's tweets:




What's so remarkable about this case is literally nothing is being done to hold anyone involved accountable.

At one point things were looking up when Trump in September 2018 actually used the power of the presidency to order the release of all of James Comey's texts messages and basically everything involved in their Russia probe but he backed down almost immediately and said he'd let Inspector General Michael Horowitz review the documents "on an expedited basis" and chose what to release to the public instead.

It's been five months and nothing has come of it.

Trump could easily declassify all the evidence against these crooks and yet he chooses instead to just complain about it on Twitter.

[Header image by Gage Skidmore, CC BY-SA 2.0]

Follow InformationLiberation on Twitter, Facebook, Gab and Minds.