Trump Backs 'Path To Citizenship' For H-1B Recipients: 'Rest Assured That Changes Are Soon Coming'
Chris Menahan
InformationLiberation
Jan. 11, 2019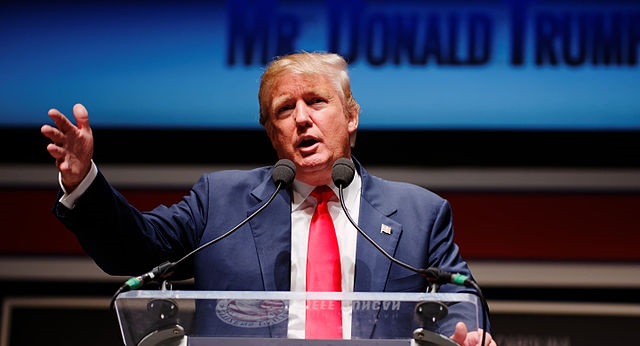 President Trump did a complete 180 on the "America First" visa policies he ran on by announcing Friday that H-1B holders "can rest assured that changes are soon coming" which will give them a "path to citizenship."

"H1-B holders in the United States can rest assured that changes are soon coming which will bring both simplicity and certainty to your stay, including a potential path to citizenship," Trump tweeted. "We want to encourage talented and highly skilled people to pursue career options in the U.S."


"Mr. President, what about American tech workers who are being displaced by H-1B guest workers and recent college grads who can't find jobs in STEM fields? American workers are truly the best and brightest. You pledged to put American workers first. This isn't it," NumbersUSA responded.


This is the exact opposite of what Trump ran on: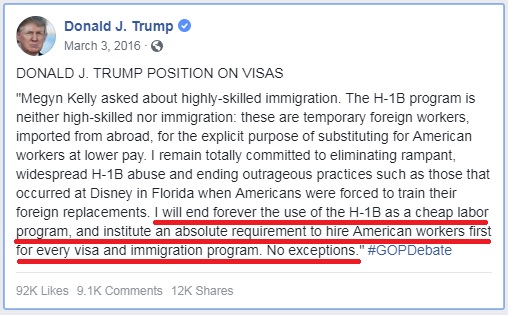 In a statement Trump released after the first debate in 2016 he wrote:

"Megyn Kelly asked about highly-skilled immigration. The H-1B program is neither high-skilled nor immigration: these are temporary foreign workers, imported from abroad, for the explicit purpose of substituting for American workers at lower pay. I remain totally committed to eliminating rampant, widespread H-1B abuse and ending outrageous practices such as those that occurred at Disney in Florida when Americans were forced to train their foreign replacements. I will end forever the use of the H-1B as a cheap labor program, and institute an absolute requirement to hire American workers for every visa and immigration program. No exceptions."
Most H-1B recipients are going to work for Big Tech companies like Google and Facebook where they work to censor and suppress his supporters and other right-wingers.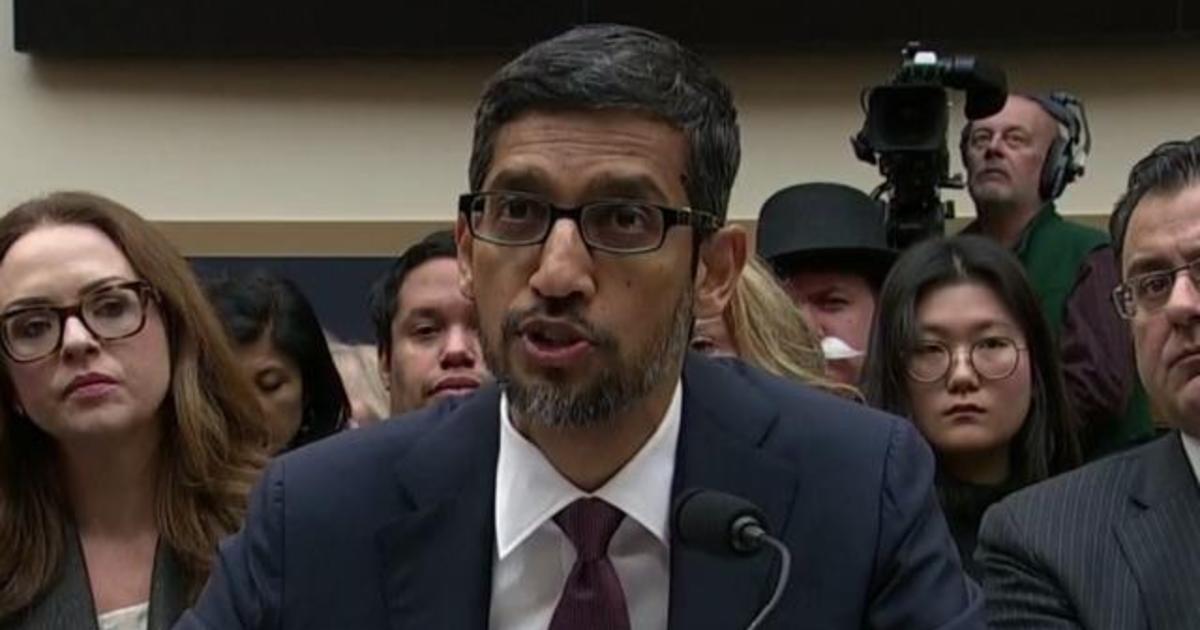 President Trump should be fighting to secure the free speech rights of his supporters by going to war with these companies rather than giving them giant handouts and signing trade deals which entrench their right to censor.



Follow InformationLiberation on Twitter, Facebook, Gab and Minds.