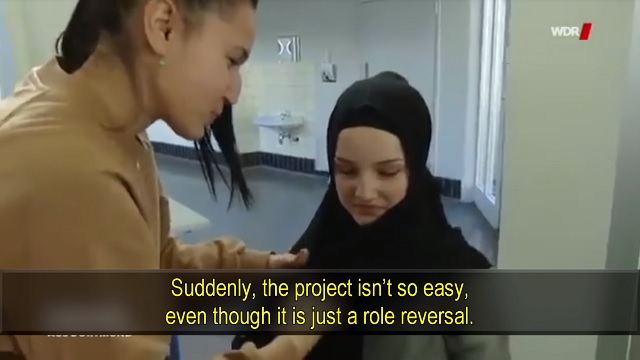 This is what "progress" looks like!

From Gate of Vienna:

The following video is a chilling report on an "experiment" conducted on girls at a German high school. These young ladies are required to wear the hijab in public, and then report how it makes them feel. It's as if they're being coached on the way to behave once Islam becomes dominant in Germany -- which will probably happen within their lifetime.
WATCH:



Perhaps next they could take them to Saudi Arabia and have them walk around in their Western clothes?

Follow InformationLiberation on Twitter, Facebook, Gab and Minds.