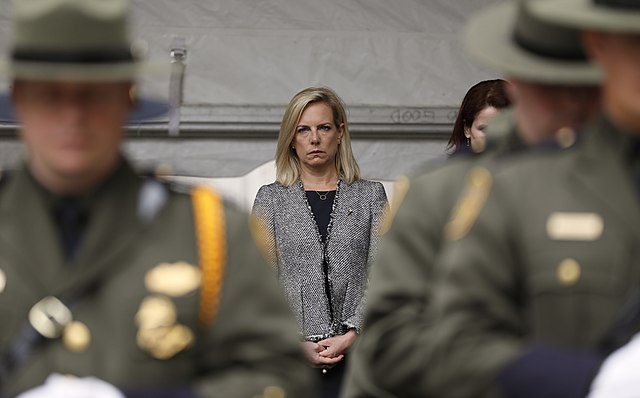 President Trump is finally ready to oust do-nothing "Bushie" Kirstjen Nielsen for failing entirely to secure the border, according to a new report.

From Washington Post, "Trump is preparing to remove Kirstjen Nielsen as Homeland Security secretary, aides say":

President Trump has told advisers he has decided to remove Homeland Security Secretary Kirstjen Nielsen, and her departure from the administration is likely to occur in the coming weeks, if not sooner, according to five current and former White House officials.

Trump canceled a planned trip with Nielsen this week to visit U.S. troops at the border in South Texas and told aides over the weekend that he wants her out as soon as possible, these officials said. The president has grumbled for months about what he views as Nielsen's lackluster performance on immigration enforcement and is believed to be looking for a replacement who will implement his policy ideas with more alacrity.

The announcement could come as soon as this week, three of these officials said.

Trump has changed his mind on key personnel decisions before, and Chief of Staff John F. Kelly is fighting Nielsen's pending dismissal and attempting to postpone it, aides say. But Kelly's future in the administration also is shaky, according to three White House officials.
She failed completely to secure the border and she's not doing anything creative to make it happen.
Nielsen has been reluctant to leave the administration before reaching the one-year mark as secretary on Dec. 6, but she has been unhappy in the job for several months, according to colleagues. Trump has berated her during Cabinet meetings, belittled her to other White House staff and tagged her months ago as a "Bushie," a reference to her previous service under President George W. Bush and meant to cast suspicion on her loyalty.
Her status as a "Bushie" was well known before she was appointed and Breitbart, Ann Coulter and many others did everything they could to get the message to Trump.

I find it hard to believe Trump didn't know who he was picking, but I suppose it's possible Kelly convinced him otherwise.
When Nielsen has tried to explain the laws and regulations that prevent the government from drastically curtailing immigration or closing the border with Mexico, as Trump has suggested, the president has grown impatient and frustrated, aides said.
That's because it's made-up garbage she's just being spoon-fed by idiots.

Our government has the totalitarian power to lock us up indefinitely in facilities like GITMO but they can't prevent illegal aliens from crossing our borders?

We can torture US citizens and deny them all their rights in prison, but we can't send illegal aliens back to their own countries on air-conditioned buses?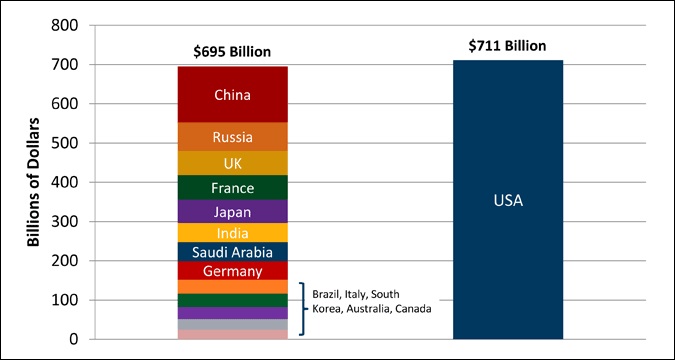 Why are we paying to have a military if we can't even protect our borders from what amounts to a foreign invasion?

Trump has told White House officials that he has begun contemplating replacements for Nielsen. He could name one of the agency's other Senate-confirmed principals, such as Kevin Mc­Aleenan, the commissioner of U.S. Customs and Border Protection, or David P. Pekoske, administrator of the Transportation Security Administration and a former vice commandant of the Coast Guard.

"If I were advising the White House, I'd encourage them to nominate someone with executive branch experience," said one senior DHS official who spoke on the condition of anonymity to share candid views about his agency's leadership. "This will be our fourth secretary in two years. The last thing we want is someone who needs hand-holding."
Great advice, Trump should do the opposite!
Kris Kobach's loss in the Kansas governor's race has generated speculation that Trump could attempt to nominate him as a replacement for Nielsen, but Kobach, Kansas's secretary of state, remains a polarizing figure whose hard-line views — especially on immigration — are considered by many observers to be too extreme to win Senate confirmation.
Sounds great! Let's have Kavanaugh 2.0! Kobach is a win-win!


Ann Coulter and the base certainly wants him!

Former colleagues who worked with Nielsen were astonished when Kelly pushed to install her at DHS because she had never led a large organization, let alone one with so many responsibilities. Nielsen worked on disaster-management response in the Bush White House, then in the private sector and academia as a cybersecurity expert before returning to DHS to work as chief of staff under Kelly when he was homeland security secretary during Trump's first six months in office.

But it was immigration enforcement that became one of Trump's biggest frustrations, and the president has blamed her for a rebound this year in the number of people arrested along the Mexican border.
According to the latest numbers, immigration numbers hit an all-time high in 2016, so clearly whatever they're doing isn't working.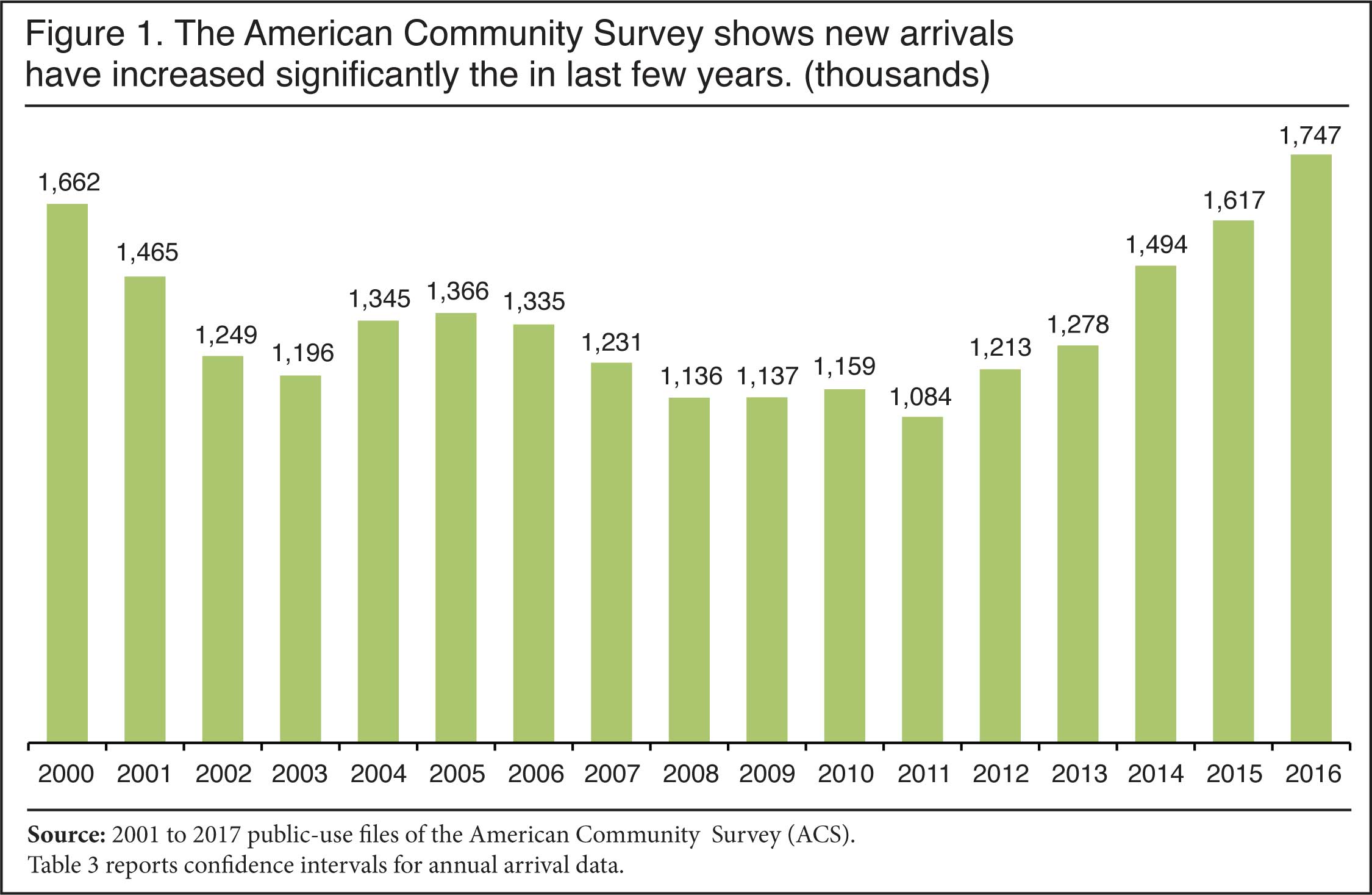 The only person who was working to stem the tide was Jeff Sessions and he was just unceremoniously fired.


Our "strong economy" and "strong military" are not going to matter if the entire country goes the way of California.


A crazy woman who said she's OK with people joining the Taliban just won the Senate race in Arizona.





The Democrats are openly moving to steal our elections and our country!



We need decisive action and we need it now!

Follow InformationLiberation on Twitter, Facebook, Gab and Minds.