Twitter Purges Over 10,000 Accounts For Sharing Joke Memes 'Discouraging Voting'
Chris Menahan
InformationLiberation
Nov. 04, 2018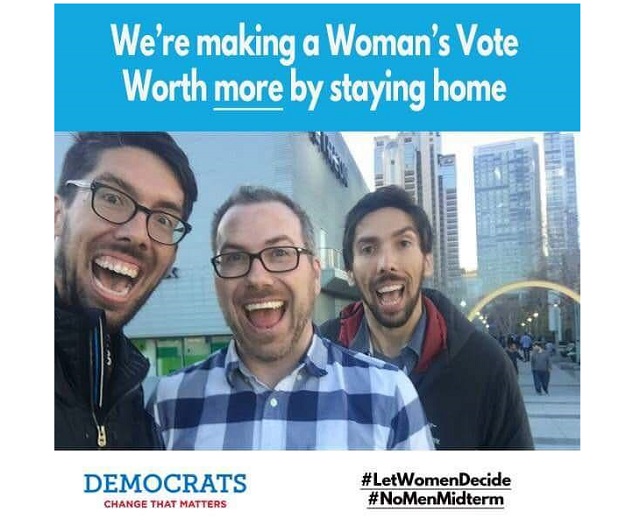 Anyone dumb enough to be tricked by a meme into not voting should not be voting in the first place.

From Reuters:

Twitter Inc (TWTR.N) deleted more than 10,000 automated accounts posting messages that discouraged people from voting in Tuesday's U.S. election and wrongly appeared to be from Democrats, after the party flagged the misleading tweets to the social media company.

"We took action on relevant accounts and activity on Twitter," a Twitter spokesman said in an email. The removals took place in late September and early October.

Twitter removed more than 10,000 accounts, according to three sources familiar with the Democrats' effort. The number is modest, considering that Twitter has previously deleted millions of accounts it determined were responsible for spreading misinformation in the 2016 U.S. presidential election.
Twitter appears to have picked who to ban based off the orders of the partisan "Democratic Congressional Campaign Committee":

Yet the removals represent an early win for a fledgling effort by the Democratic Congressional Campaign Committee, or DCCC, a party group that supports Democrats running for the U.S. House of Representatives.

The DCCC launched the effort this year in response to the party's inability to respond to millions of accounts on Twitter and other social media platforms that spread negative and false information about Democratic presidential candidate Hillary Clinton and other party candidates in 2016, three people familiar with the operation told Reuters.
Actor James Woods was banned for sharing the meme above.

Here's another one:




Ann Coulter also had this satirical tweet recently deleted:


While Big Tech is busy banning right-wingers over joke memes, they approve ads like this one put out by Democrats in North Dakota threatening hunters that they could lose their hunting licenses if they vote: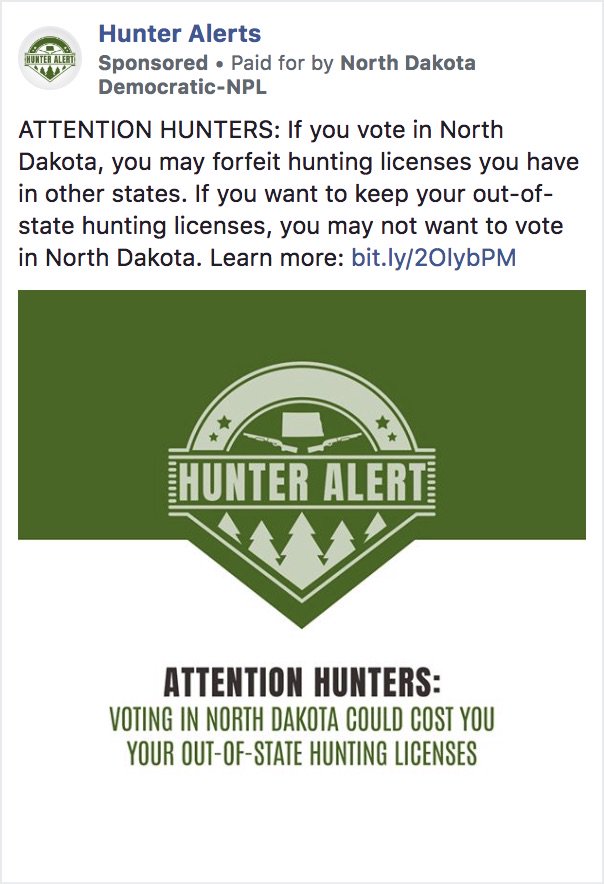 As I reported last month, Democrats are colluding with Big Tech to try and get the dumbest of the dumb out to vote.

Every Republican and every American who doesn't want to live under an Idiocracy needs to get out and vote GOP!

Follow InformationLiberation on Twitter, Facebook, Gab and Minds.