Buzzfeed's Charlie Warzel Slams Gab Founder For Asking Journos to Listen to His Side Of The Story
Chris Menahan
InformationLiberation
Oct. 30, 2018


Buzzfeed writer Charlie Warzel wants the world to know that journalists are under no obligation to inform themselves before writing hit pieces on their subjects.

Warzel on Monday attacked Gab founder Andrew Torba for posting on Gab's own Twitter account that he's giving an interview to Alex Jones which they could listen to in order to get his side of the story.

"Will be on Infowars in 20 minutes or so," Torba wrote. "So tune in, journalists, and listen to two of the most censored men in the history of the internet."


Warzel apparently found this gravely offensive, writing on Twitter: "this tweet is a great opportunity to talk about reporters not giving subjects what they want. Gab CEO is speaking directly to journalists asking them to watch him and Alex Jones. They need ppl to pay attention. As reporters, we don't have to. Remember it's a choice you're making."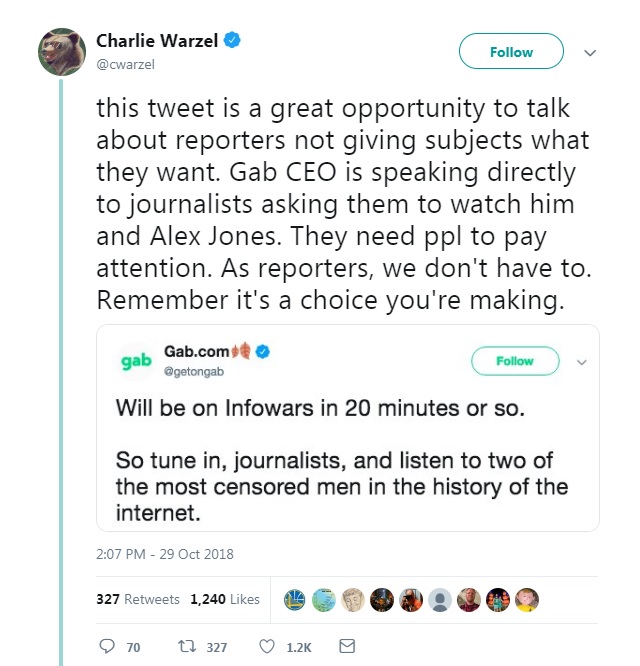 "I don't know, man," Geoff Golberg responded, "Wouldn't watching help better inform the reporting?"





This tweet is a great opportunity to talk about reporters not giving the American people what they want: honest journalism. Gab CEO Andrew Torba merely asking journalists to watch his exclusive interview with Alex Jones is enough to trigger this "reporter" so hard that he felt it necessary to go out of his way to tell the world he doesn't "have to" be informed and how dare you ask him otherwise!

This is the absolute state of our fake news media.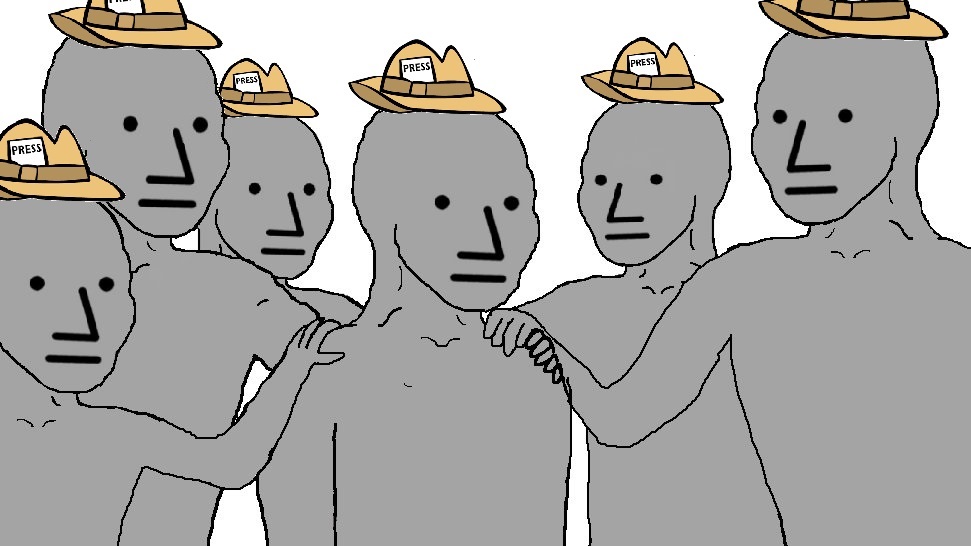 Warzel made the news last month for lobbying Twitter to ban Alex Jones and Infowars -- which he succeeded at.

If you're wondering why half the country views those of you in the fake news media as the "enemy of the people," you might want to step back and take an honest look at the situation.

Of course, I would never actually dare tell you to do so as you'd no doubt find that deeply offensive and immediately lobby to have me banned!

Follow InformationLiberation on Twitter, Facebook, Gab and Minds.