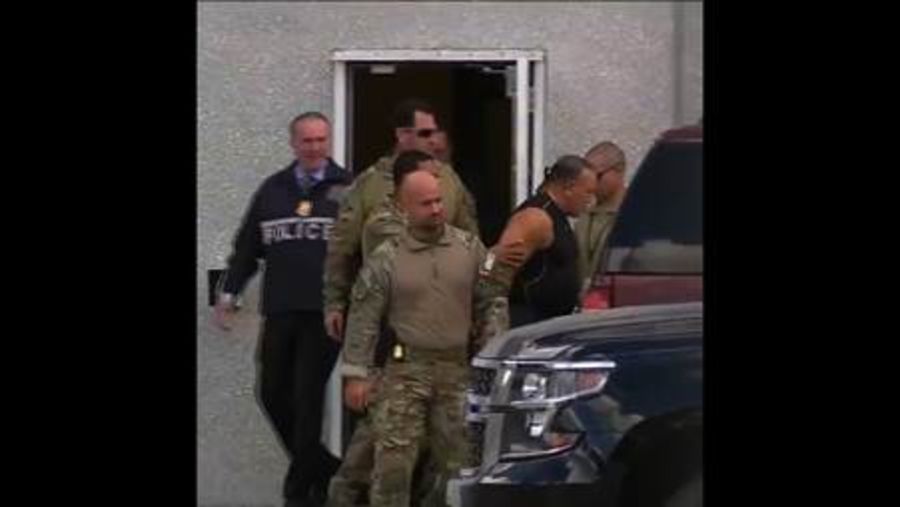 More evidence has surfaced suggesting these so-called "bombs" -- zero out of 13 of which detonated -- were not functional.

CNN reports:

[Cesar] Sayoc was initially somewhat cooperative, the official said. He told investigators that the pipe bombs wouldn't have hurt anyone and that he didn't want to hurt anyone.

Sayoc has now retained a lawyer so the questioning has ceased, the official said.
FBI Director Christoper Wray said Friday that the devices, which he called "IEDs," each "consisted of roughly six inches of PVC pipe, a small clock, a battery, some wiring, and what is known as 'energetic material,' which is essentially potential explosives and material that gives off heat and energy through a reaction to heat, shock, or friction. Though we're still analyzing the devices in our Laboratory, these are not hoax devices."

Jeff Sessions also said at the same press conference that Sayoc is facing "58 years" in prison, which was later corrected to 48 years.

The Conservative Treehouse pointed out several caveats to that story.

For one, the "energetic material" which is a "potential" explosive could be Coffee Mate (which may explain the reportedly "harmless" powder found with the bomb).


For two, IEDs have been considered WMDs for years now. If he sent 13 "IEDs" one would assume they could have charged him with multiple life sentences.



The New York Times reported Wednesday that bomb technicians who studied the device sent to CNN said it "had hallmarks" of a "fake explosive" of "the kind more typically depicted on television and in movies, rather than devices capable of detonating."


As the New York Times reported:

None of the devices harmed anyone, and it was not immediately clear whether any of them could have. One law enforcement official said investigators were examining the possibility that they were hoax devices that were constructed to look like bombs but would not have exploded.

[...]A digital clock was taped to the middle of the pipe, a feature that experts say is typically shown on fictional bombs in an attempt to ratchet up dramatic tension, but unnecessary in real life.

In fact, bombmakers generally avoid attaching visible clocks to their devices to keep from tipping off their targets about when the bombs are set to explode.
CNN reported similar on Friday:

The presence of what is believed to be pyrotechnic powder is one reason why authorities consider them to be potentially destructive, though it appears they were handled through the postal system — where they were jostled and moved — without any explosion.

Outside experts have pointed to the lack of a triggering mechanism, suggesting they were never meant to explode.

"Whoever is doing this is just trying to elicit a fear or disrupt something," said Ryan Morris, founder of Tripwire Operations Group, a company that provides explosives training to law enforcement and military officials. He had examined images of the devices sent to Soros and to CNN's New York offices.

"There are a multitude of more sophisticated methodologies that would have worked if they really wanted this to work," he added.
WSAZ also reported similar on Thursday:

A local bomb expert tells us he's fairly confident that the bombs sent coast-to-coast are hoax devices, although still capable of doing very real damage.

Retired Capt. Kelly Mayer believes the bomber will be identified very soon.

Mayer retired after 23 years on the job as an FBI-certified bomb technician and firefighter.

"It's disturbing, clearly someone has a political aim," Mayer said. "They have a grievance and they're a dangerous person."

But from the photos and X-rays that have been released so far, particularly with the one sent to CNN, he's "fairly confident that they're hoax devices."

That's because the devices are missing two key components to make it a true explosive device: an external battery and an initiator to trigger the explosion.
The alleged exact clock on the "bomb" sent to CNN is an over-sized car clock without an alarm function, which is needed to trigger a detonator.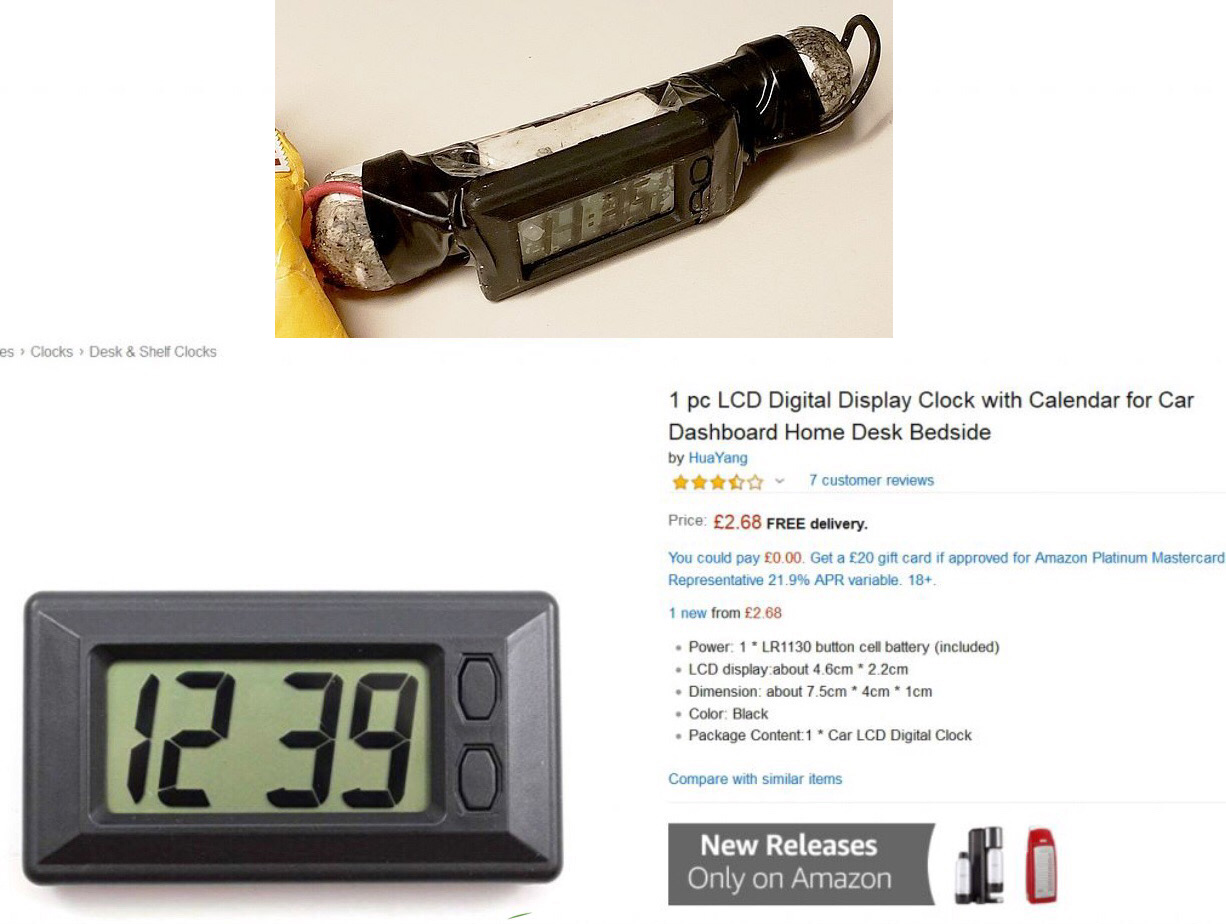 The AP reported Wednesday night: "A law enforcement official says tests have determined that a powder found inside an envelope delivered to CNN along with a pipe bomb was harmless."

The FBI on Friday also referred to the "suspicious packages" as "potentially destructive devices."


The evidence suggests that while these devices may have been capable of exploding they were not properly designed, functional explosives.

UPDATE: NBC News reports Sayoc told the feds "he didn't do it."


Follow InformationLiberation on Twitter, Facebook, Gab and Minds.