Caravan Migrant: Donald Trump Is The 'Antichrist' And Is 'Going to Hell'
Chris Menahan
InformationLiberation
Oct. 22, 2018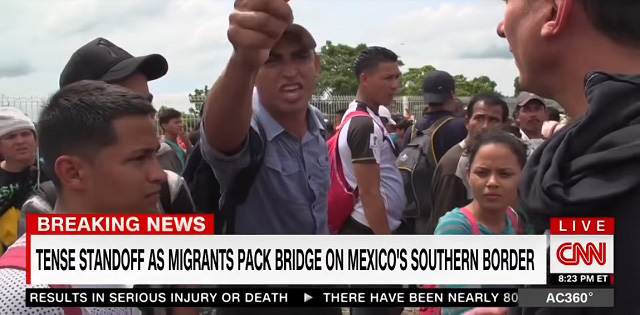 A Central American migrant in the 7,000-strong army headed for the United States told CNN over the weekend that Donald Trump is the "Antichrist" and he is "going to hell."

"Donald Trump is the Antichrist," the angry migrant shouted at CNN's Bill Weir in Spanish at the border between Mexico and Guatemala.

"If he doesn't repent, he is going to hell," he said.

"We are not criminals, we are workers and fighters," the military-age man said.


As I reported Sunday, Hondurans painted a swastika on an American flag and set it on fire outside of the American embassy in Tegucigalpa, Honduras.




They were also filmed giving us the middle finger while proudly flying the flags of their own countries: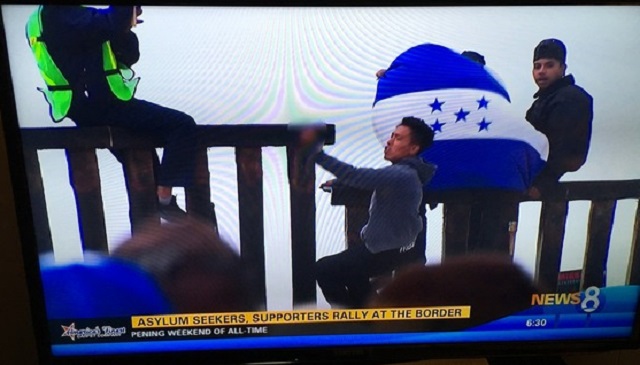 The "refugees" seeking "asylum" were seen wearing acid-washed jeans and brand new white shoes which appear spotless: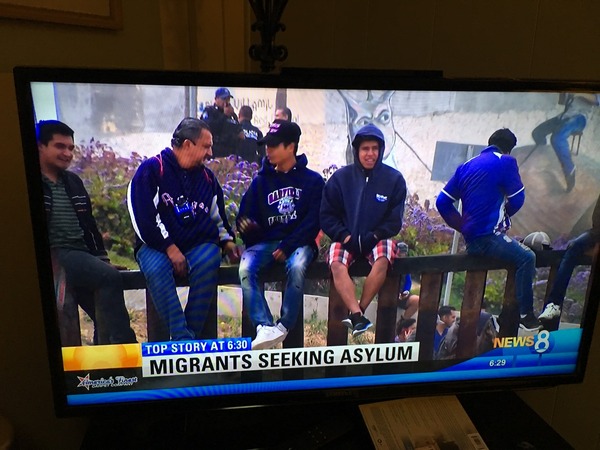 Fox News reported Monday that "about 80 percent" of the estimated 7,000 migrants in the caravan "are men under the age of 35."


Follow InformationLiberation on Twitter, Facebook, Gab and Minds.