Fake Frenchman Stephen Colbert Shills For Fake Indian Elizabeth Warren After DNA Debacle
Chris Menahan
InformationLiberation
Oct. 16, 2018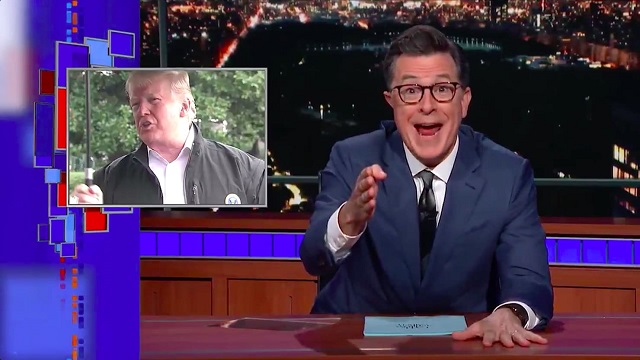 Even though Elizabeth Warren's DNA test stunt backfired hilariously with prominent Democrats criticizing her for pulling this just weeks out from the November midterms, Stephen Colbert's corporate masters forced him to shill on her behalf.

Warren's DNA test results, which were conducted at "a private lab in Georgia," said she might possibly be between 1/64th and 1/1,024th Native American, which means she could easily have less Native American DNA than the average white American.

Nonetheless, Colbert took Warren's entire story at face value and criticized Trump as "racist" for mockingly calling her Pocahontas.

Colbert also said Trump is "literally the only person who cares" about Warren's supposed Native American heritage.


Much like Elizabeth Warren, Colbert, whose actual name is pronounced "Coal-burt," portrays himself as a Frenchmen despite being Irish.



If you thought that clip was bad, South African election meddler Trevor Noah was even worse:


This is the absolute state of late night television.

Though late night television has never been worse, Trump -- who is the president of the United States and does not have a giant team of writers behind his every quip -- is absolutely on fire:


Follow InformationLiberation on Twitter, Facebook, Gab and Minds.