Facebook And Twitter Ban Popular Independent Media Sites In Coordinated Purge
Chris Menahan
InformationLiberation
Oct. 11, 2018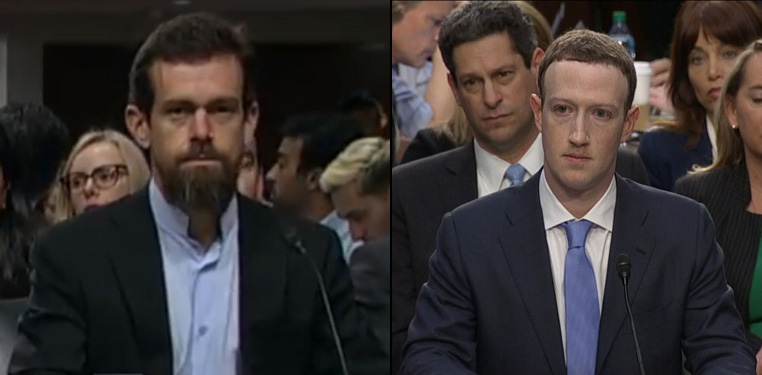 Mark Zuckerberg and Jack Dorsey just carried out quite possibly the biggest attack on the free press in the history of America and the corporate media is cheering it on.

During the civil war, Abraham Lincoln shut down a few newspapers.

Mark Zuckerberg just shut down 559 pages and 251 accounts -- which include tons of massive independent media sites with millions of followers run by Americans -- a few weeks out from the midterms.

Jack Dorsey followed it up by banning many of the same independent news sites and the journalists who ran them on Twitter.

The pages included The Free Thought Project, Press For Truth, Anti-Media, Cop Block, Filming Cops, Counter Current News, Right Wing News, Noisy Room, Gun Laws Don't Work, Reverb Press, Nation in Distress, Clash Daily, Voluntaryist Veterans and many more.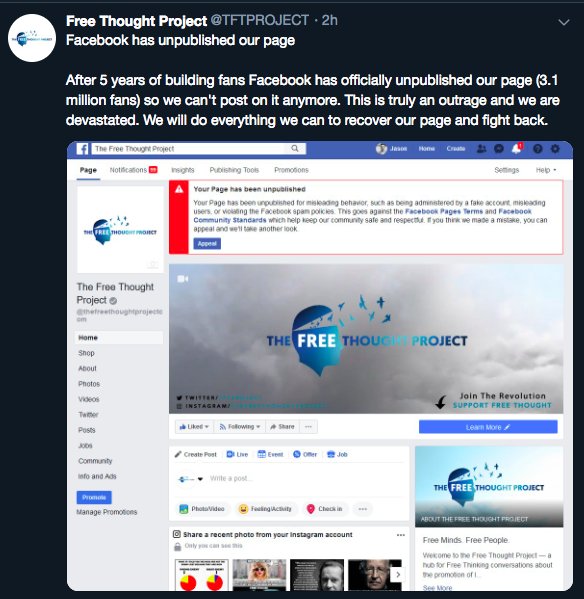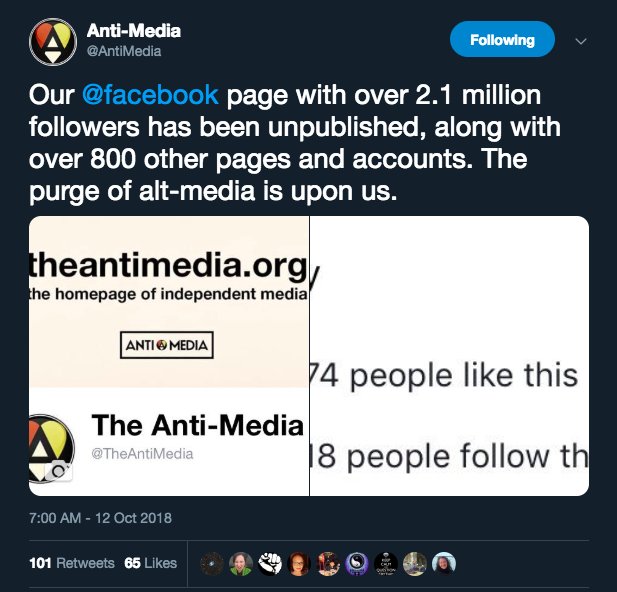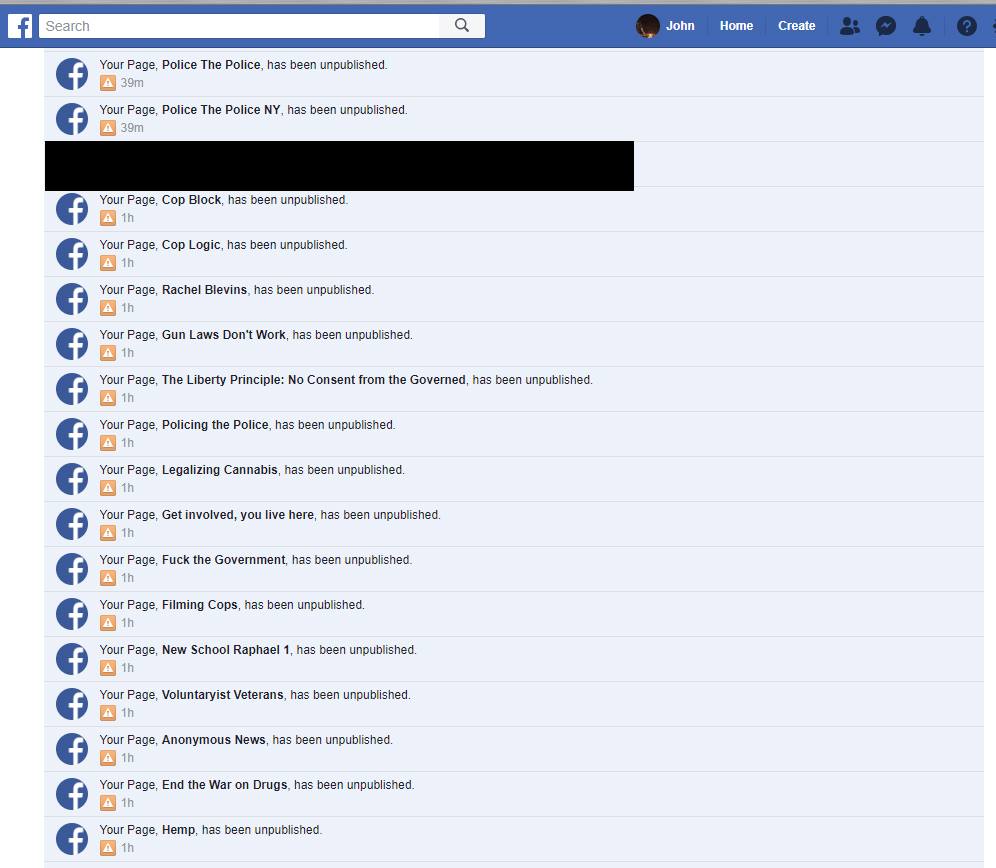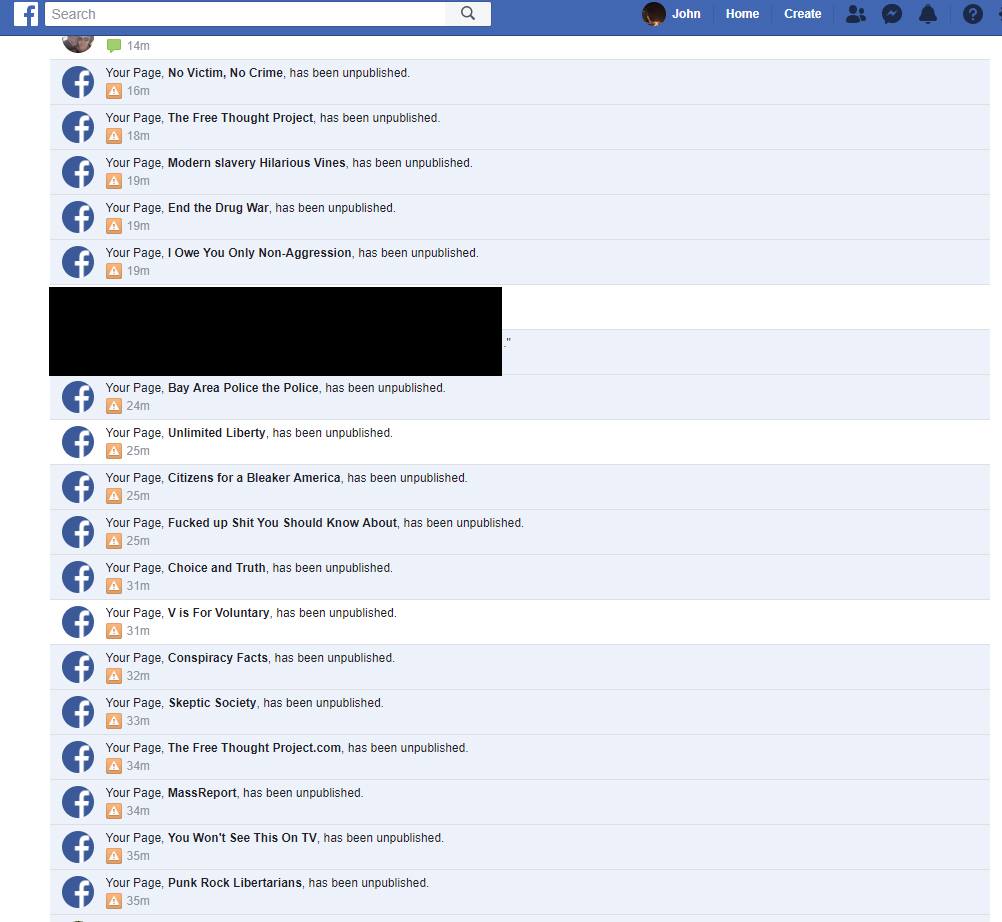 This is an unprecedented attack on the free press -- yet the media which whines about Trump for merely criticizing them is cheering this Orwellian purge on with near-total uniformity.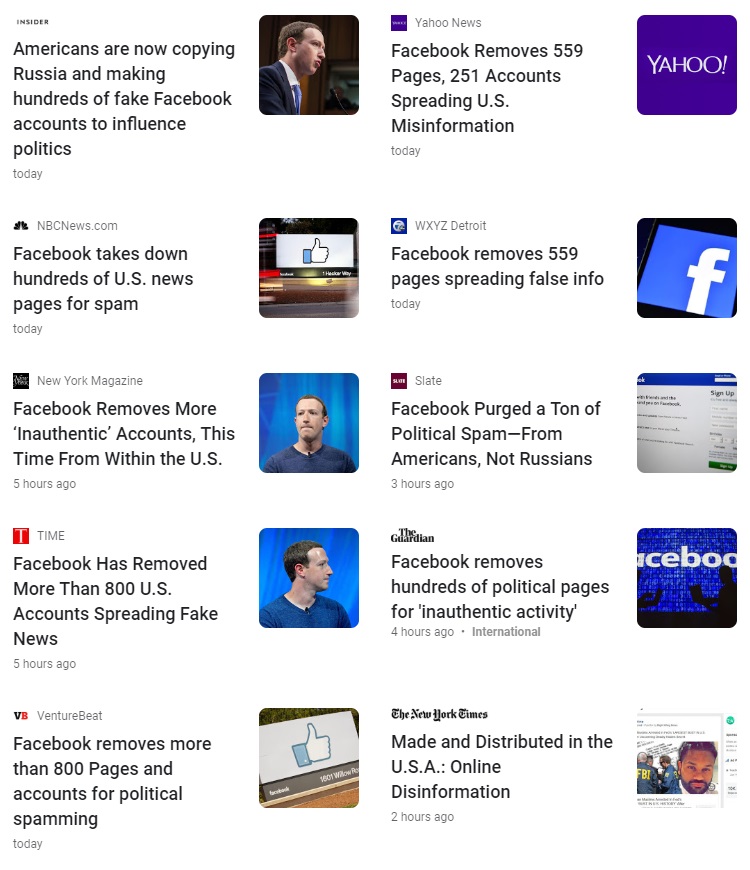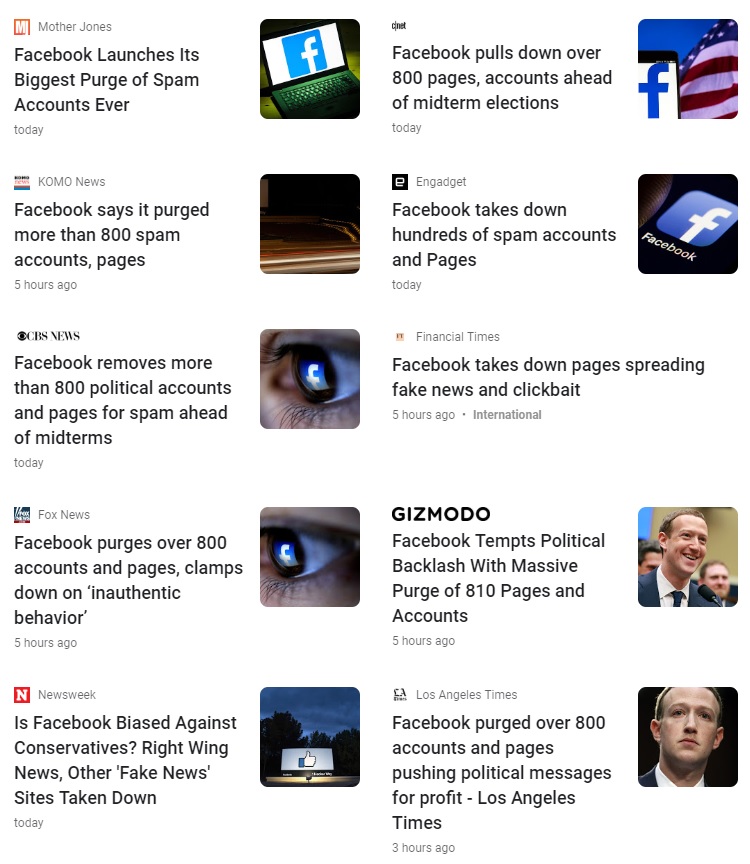 The Trump administration needs to move immediately to counteract this evil corporate censorship!

These sites have become monopolies and they're colluding together to shut down the actual free press in this country to help the Democrats and the legacy media!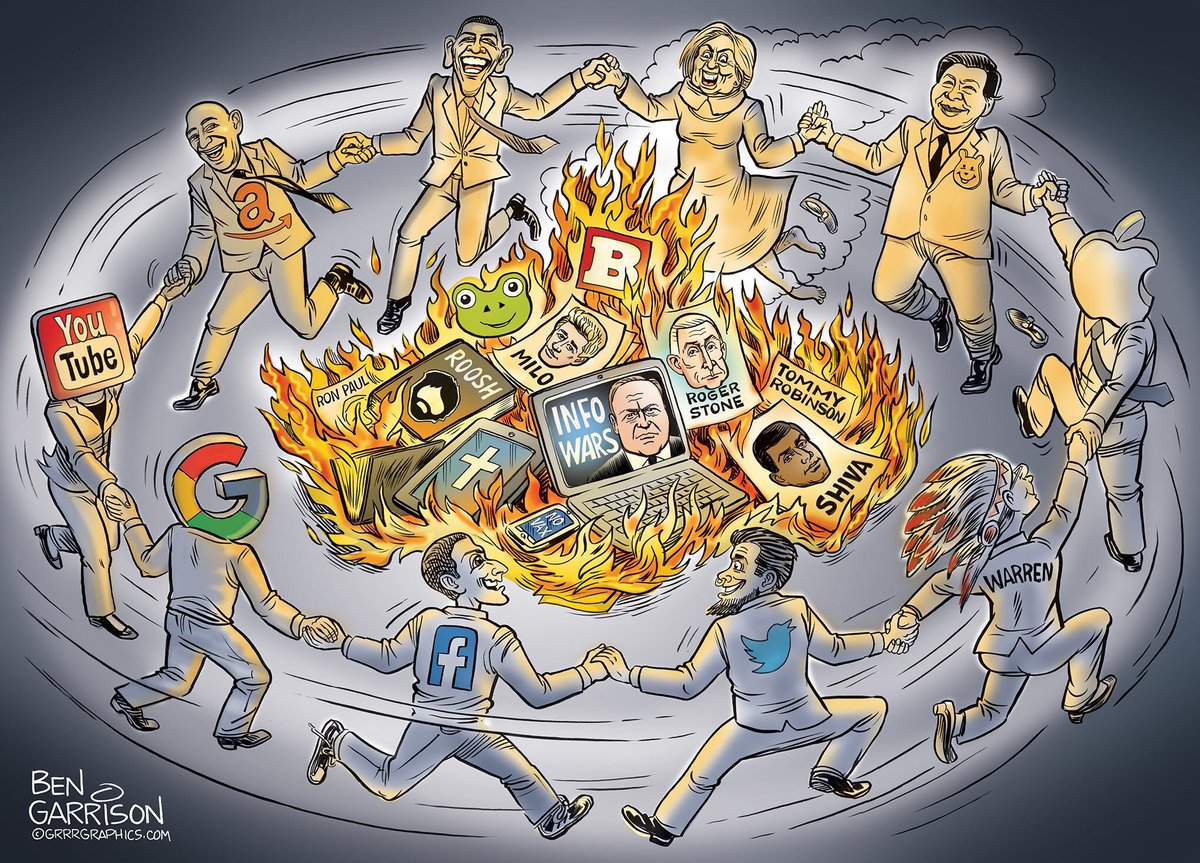 If this isn't a blatant violation of antitrust laws then what the hell is?

UPDATE: The Free Thought Project was also just banned from Twitter:


Follow InformationLiberation on Twitter, Facebook, Gab and Minds.