Heitkamp: I Was Voting 'Yes' On Kavanaugh Until I Watched Him With Sound Muted
Chris Menahan
InformationLiberation
Oct. 09, 2018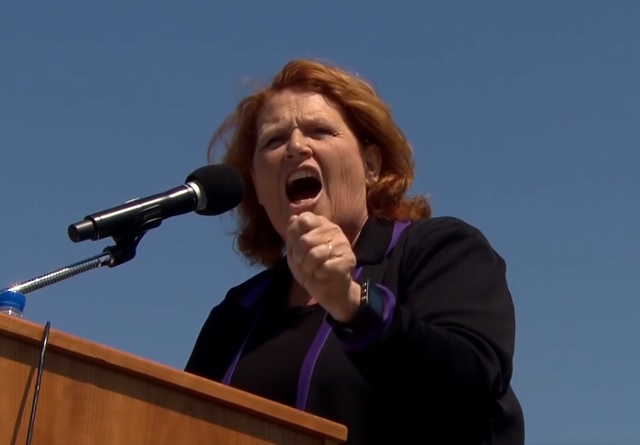 Whereas Senator Susan Collins spent weeks pouring over Judge Kavanaugh's record and studying the intricacies of all the allegations against him, Senator Heidi Heitkamp watched his testimony with the sound muted and decided to vote against him because he seemed "angry."

From Breitbart:

Heitkamp told CNN's Dana Bash [on Tuesday] that she had already prepared a statement saying she was voting for Kavanaugh, but she saw anger and "rage" in Kavanaugh's body language as he defended himself and she claimed "that changed everything."


"We communicate not only with words, but we communicate with body language. We communicate with demeanor," said Heitkamp.

Bash asked, "And what did you see in his body language?"

Heitkamp replied, "I saw somebody who was very angry, very nervous, and I saw rage."
Memes like these went viral among leftists on social media after his testimony:


Did Heitkamp literally decide her vote based off such an F-tier meme?

Kavanaugh looked "angry" and filled with "rage" because he was falsely accused of being a serial gang-rapist who drugs women for gang-rapes.

Here's video of Heitkamp herself complaining about pension cuts for Teamsters:



Watching it on mute, she looks pretty angry -- unhinged even. According to her own "logic," that means she was in the wrong.

What type of leader would think it was a good idea to say something so stupid?

If you're in North Dakota, you need to get out and vote for her Republican challenger Rep Kevin Cramer in November!

She's already losing in the polls and voters need to finish the job!


Follow InformationLiberation on Twitter, Facebook, Gab and Minds.